Apple Pay – Apple's Following the Money
Estimated Read Time:

5 minutes
In an article about Facebook's Buy Button, I mentioned Apple's alleged intent to get more involved in payment processes. Well, now they've made an official announcement. Apple Pay! "Your wallet. Without the wallet."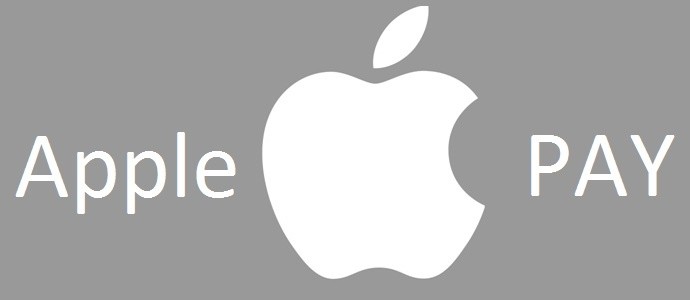 Last night, 9th September, Apple finally announced the release of the iPhone 6, iPhone 6 Plus and the eagerly awaited Apple Watch. But something that wasn't as anticipated by consumers was Apple Pay. While the world was holding its breath to learn about the latest iPhone and Apple Watch, it was Apple Pay that caught the attention of investors.

Similarly to Facebook's Buy Button, consumers will be able to use Apple Pay accounts to make in-app purchases without having to fill in payment details each time. In-app purchases are purchases made using an app as a platform (e.g. purchasing a shirt from the Next app), which should not be mistaken for a micro-purchase (e.g. purchasing extra credits on Candy Crush). This will add a whole new level of convenience to m-commerce. Apple are even making it available for developers to incorporate into their existing apps to maximise where Apple Pay can be used.

Apple Pay is a safer and easier way to make online, as well as offline, payments using your phone. It eliminates the need for a credit card by utilising near-field communication (NFC) technology to make contactless payments. Apple Chief Executive, Tim Cook, indicated that credit cards and debit cards are obsolete, and that you reveal valuable information every time you use them. He also stressed that it will eliminate the risk of credit card fraud.

You'll need the latest iPhone, or the Apple Watch, to benefit from the Apple Pay function. You can then sync your Mastercard, Visa, or American Express cards to your device. This will make making payments extremely easy and convenient, especially for small purchases.

Unfortunately, if you're one of the lucky ones who are getting an iPhone 6 or 6 Plus when they're released on Sept 19, or shortly after, you'll still have to wait before you can use Apple Pay. We know it will be launched in the US next month, but we've heard nothing about a UK date yet. Some speculate that this is to protect Apple, in case it's not successful in the US, but somehow I think this will be unlikely.

Google had previously released the Google Wallet in America, to a mediocre reception. Although it uses a similar concept and the same NFC technology as the Google Wallet, Apple Pay has a significantly better infrastructure and payment delivery platform. This is why many people are anticipating Apple to succeed where Google could not.

That being said, Apple still has a number of obstacles to overcome. One of which is the fact that many retailers and merchants don't currently support NFC payments. It could take up to a year before Apple Pay is usable in a significant amount of stores in America. By the time Apple Pay comes to the UK however, the retail sector may be advanced enough throughout for NFC payments.

If successful, Apple will secure a very valuable position for many years to come. They have already arranged agreements with many popular retailers, including Staples, Subway, Disney World & stores as well as McDonald's – where there is talk of using Apple Pay in Drive-Thrus. Fast-food meets even faster payments.

Another advantage Apple has, is that fact that they're already trusted with our bank details (App Store, iTunes etc). So, it's likely that most of us will embrace Apple Pay without hesitation. Apple have also emphasised the importance they're placing on user privacy. They have stated that our purchase history will not be stored anywhere, and our identities will be kept anonymous on Apple's systems as well as to retailers and merchants.

Personally, safety and security was the big concern for me, especially after the recent news about the iCloud hacks. But Apple insist that the Touch ID function will prevent anyone but you using it, unless of course they have the exact same thumbprint as you. Also, if your phone is ever stolen or lost, you can use the Find My iPhone app to lock it. Alternatively, you could wipe it clean of all data, for that extra safety.

So how are Apple able to all of a sudden release such a monumental product in a completely diverse industry? Well, for starters they're one of the leaders in mobile technology and they're known for their innovative breakthroughs. Therefore, a release like this shouldn't be that big a shock. However, the biggest factor is their investments in Passbook.

Passbook is an iOS app that currently allows you to store and access coupons, boarding passes, tickets and store cards. But Apple has developed it further to incorporate mobile payments and utilise the NFC feature in order for you to make offline payments. This app allows you to assign multiple credit cards to a single device, simply by scanning them using the iSight camera.

Like a lot of people, I can't wait to get my hands on the iPhone 6 but I am upset that I won't be able to use Apple Pay for a while. The idea of paying for a coffee or lunch with just a wave of my phone seems pretty cool to me, but that will come in good time. I'm also quite excited to see the effect Apple Pay will have on m-commerce and e-commerce. It's certain to be a big game changer, but how will the market react and what will it mean for consumers?

MRS Web Solutions are a web design agency in Hampshire with expertise in designing and developing e-commerce and responsive websites. We seek out the latest industry news so you can find it all in one place. Whether you're interested in the latest technology or tips on how to market your new website, MRS Web Solutions are always here to help.
Get the latest news from MRS