Knowing how to share your Google Analytics account with other users is a useful skill for any marketer. It helps teams collaborate, learn and share insights about your website in an intuitive way.
It also allows businesses to share their data with their external digital marketing partners, so they have all the information they need to support your marketing goals.
One of the first things we ask new clients is for them to share their Google Analytics accounts with us, so we can get a look under the hood of their website. If you need help doing the same, follow our handy video guide to adding someone to your Google Analytics Account:
Step 1: Log in to your Google Analytics Account
Hopefully, your Google Analytics dashboard is familiar to you. To add a new user, click the ADMIN button at the bottom of the menu.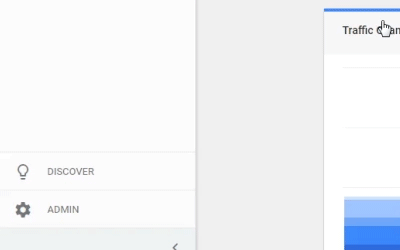 This will show you 3 columns. Select User Management from the column on the level of access you want to share. Ideally, we like to have Account Access, because this gives us the maximum levels of insight and allows us to make the changes we need.
But, if you manage multiple websites on your account and you only need to share one, select the Property column.
Step 2: Add a User
You will now see a list of the current users on the AnalyticsAccount. To add a new one, select the + icon in the top right and add their email address.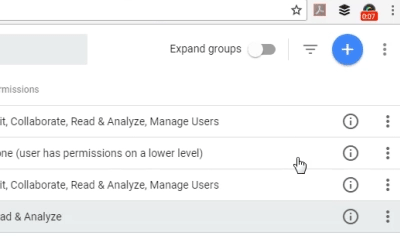 Remember: the email address you enter needs to be associated with a Google account already.
Step 3: Add Permissions
Once you've entered an email address, you can set the Permissions. This allows you to control how much access a new user has.
For people who just need access to reports, such as managers, Read & Analyze gives them visual access to Google Analytics.
Collaborate allows users to edit shared assets, such as dashboards, or add annotations to the account.
Edit is the highest level of access. It allows the user to edit views, filters, goals etc. and control the account on a much deeper level. Users with Edit access can manage and organise your whole account for you.
Manage Users is the people management side of Google Analytics access. It allows you to change permissions and add or delete users.
Why Do I Need To Share My Google Account?
As a data-led digital marketing agency, Google Analytics is an essential part of how we work. It helps us identify key areas for improvement, benchmark progression of marketing campaigns and gives us a complete picture of how users are using your website. This allows us to draw insights that inform our decision making, so you know that we're doing the right things for your business in the right way.