If you have received an email from us today (27/1/2016) please delete this immediately. This has not been sent by a member of our team.
MRS Web Solutions has not been hacked, and our servers have not compromised. Our email has been spoofed, which means a third party is imitating our email address and email template. Emails are being sent for malicious purposes and the attachment should not be opened under any circumstances.
We have been working hard to identify and fix the root cause of the issue since we were made aware of it earlier today. We have implemented measures to stop these emails and have now successfully prevented an additional 600,000 malicious emails being sent out.
If you have received the offending email, it will look something like this:
From: Dawn Salter <[email protected]>
Date: Wed 27/01/2016 12:29
Subject: Invoice 9210
Attachment: 9210.doc
Body content:
Good afternoon
I hope all is good with you.
Please see attached invoice 9210.
Kind regards
Dawn
Dawn Salter Office Manager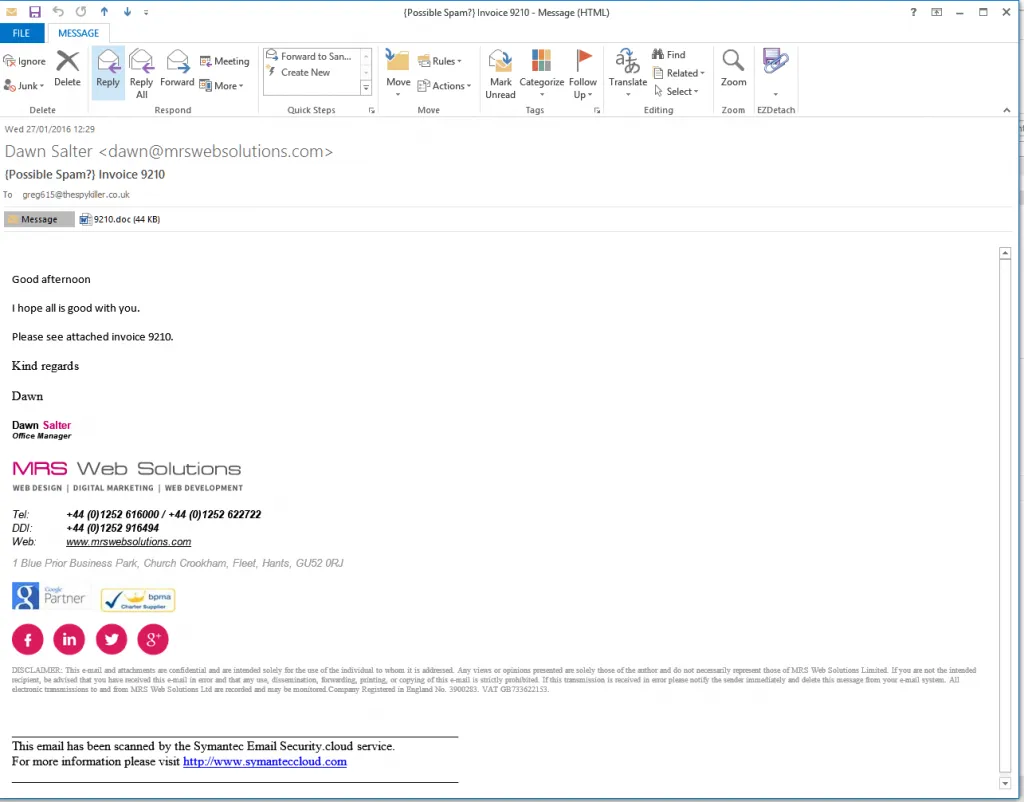 Thank you to everyone who has been in touch to inform us of the issue. We appreciate your time and patience.