Project: Web Design and Development
More Website Goals Scored for Football Academy
The Challenge
The SB Group International Academy is one of the UK's leading soccer and education establishments, offering international students the most comprehensive sporting and academic experience.
As part of The SB Group's marketing strategy, that MRS were delivering, we were also tasked to develop a website that had to support the campaign and user flow to deliver strong, qualified enquiries.


The Solution
This website project had to be completed quickly in order to meet the campaign's deadlines. The website was created with speed, performance, and a positive user experience in mind. This light, utilitarian design ensures the marketing campaign's success and continuous brand awareness. The target demographic, primarily parents of teenagers, was represented via engaging professional photography that accurately depicted the true experience of being a member of the academy. The bold font was designed to be aggressive, and the simple colour scheme (black and red) creates energy and excitement.
A supporting brochure was created for offline informational use at the academy.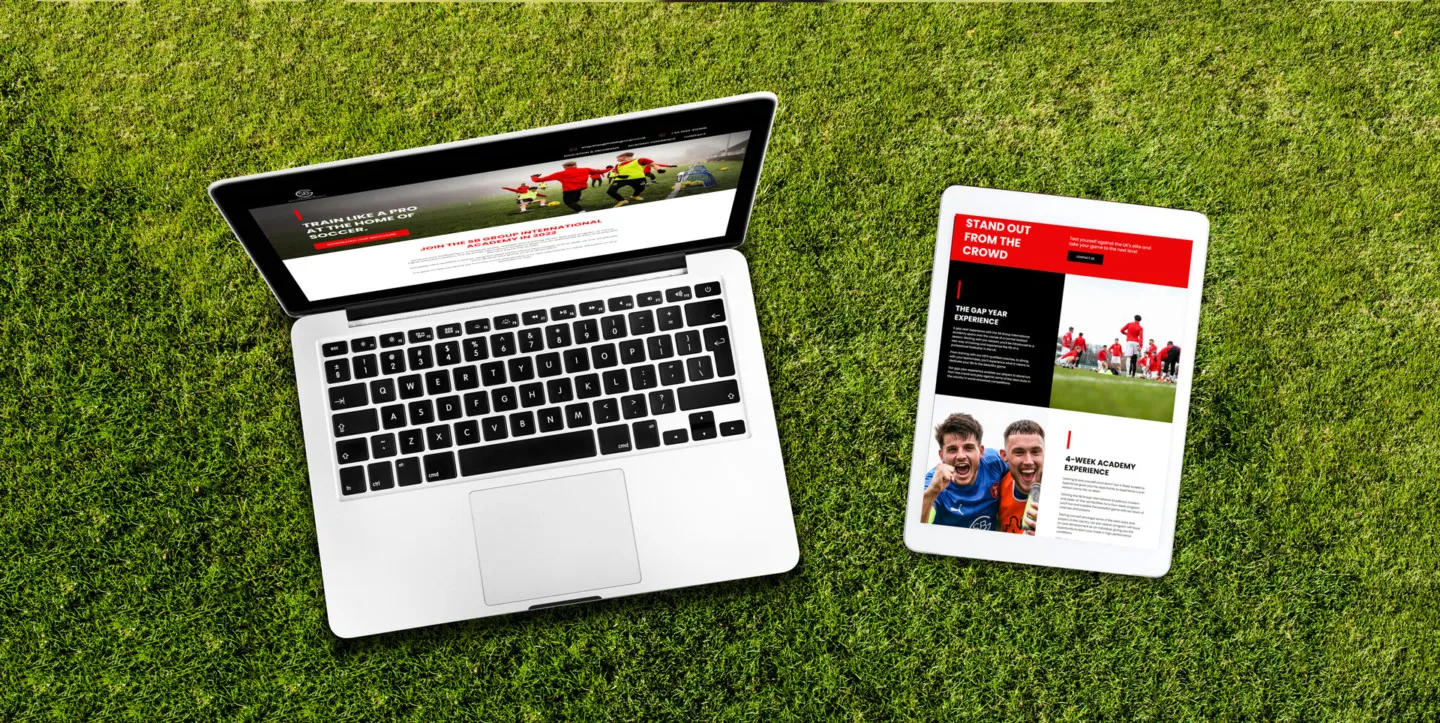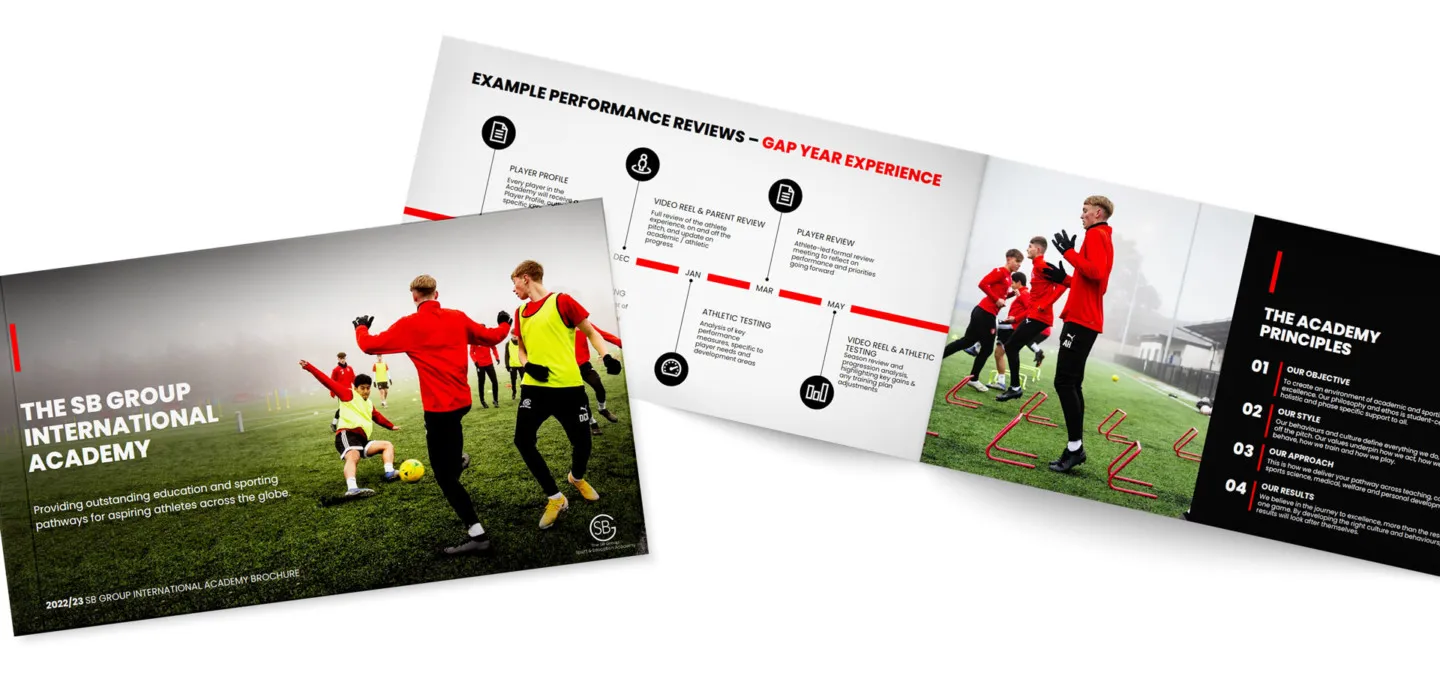 The Result
The results speak for themselves, based on strategic, well thought out and achievable conversion goals, all were met within the targeted timeframe. Ongoing, through weekly check-ins with the client, the enquiries filter through their sales pipeline. What Can We Achieve for You?
Get in touch and let's talk about your website growth plans.