Meet the MRS Team
We are a results hungry, overly passionate bunch of the best marketing heads who live and breathe client success. We don't just deliver results, we set the benchmark and continue to smash it. Welcome to MRS.
Carol Blackford-Mills
Managing Director
The captain of our ship and founder of MRS. Carol cultivates our core values of heart and family and combines them with exceptional business acumen to motivate success.
Adam Blackford-Mills
Digital Sales and Marketing Director
In life and work Adam is always looking for his next challenge. As Digital Sales and Marketing Director he's one of the driving forces behind the direction of MRS' continued growth.
Mike Rea
Director
As one of the founding members and a director of MRS, Mike is a true fitness fanatic and a well-loved member of the team.
Dawn Salter
Account Manager
Office Manager Dawn is a marathon running machine who is always looking to beat her PB. She's great at keeping things on track in the office too!
Alison Little
People & Office Manager
Alison drives our fantastic work culture forward, ensuring the MRS office is a safe and fun space. In her spare time, Alison can be found gardening, practising ballet or walking her sausage dog, Slinky.
John Burton
Head Of Strategy
MRS' technical strategist loves surfing waves and deep diving into data to help the team achieve the best results possible for our clients.
Ryan Hill
Senior Digital Account Manager
Our long-serving Account Manager Ryan is all about the happy home life and #MondayMotivation to keep the team in check and on schedule.
Keith Blues
Creative Projects Lead
With over 20+ years experience in multidisciplinary design, Keith is MRS' Creative Projects Lead. When he's not steering design, he's most likely to be found outdoors mountain biking or camping.
Rob Smart
Senior Designer
Graphics pro Rob is a botany buff and true explorer – both in the wild and in work. With the utmost attention to detail, he's always innovating.
Noemi Bisicchia
Web Designer
As one of MRS' web designers, Noemi thrives on a creative challenge. When she's not using her skills for websites, Noemi can be found putting them to good use in drawing, painting or baking.
Matthew Benham
Videographer
As our creative videographer, Matt makes our marketing campaigns and stories come to life on screen. When he's not behind the camera, Matt's creating nu-disco music on stage with his band.
Emily Greer
SEO & Insights Manager
Analyst by daylight, baker come nightfall, Emily has an appetite for insight and she empowers clients with data integrity and business decisions where (and when) it matters.
Michele Tommasi
Head of PPC
This Prince of PPC is our long-reigning, undefeated MRS foosball king who loves getting creative with ad campaigns.
Louise Ralphson
PPC/Paid Social Manager
Louise is MRS' strategic Paid Social Manager. Utilising years of experience, Louise carefully crafts powerful paid social campaigns that drive brand awareness and boost conversions. She's also a keen trail finder, always planning her next adventure.
Barney Packer
Digital PR Manager
As one of our Digital PR & Outreach specialists, Barney devotes his time to developing and outreaching thumb-stopping content for clients. Also a pop-culture enthusiast, Barney loves music and is unashamedly a total film nerd.
Erin Rorie
PPC Account Manager
When she's not exploring the globe or walking furry friends in the park, Erin can be found managing and optimising a number of our clients' PPC campaigns, achieving conversion-led success, every time.
Tanya Konovalova
Paid Search Executive
Our lady of Paid Search loves exploring new and exciting destinations, when she's not exploring new outreach opportunities.
Kitty Bates
Digital Content Executive
Kitty spends her days carefully crafting and optimising content for clients as part of our digital team. When she's not writing, she's in the gym setting grip world records (yes, really).
Jade Dawson
SEO Manager
SEO pro Jade is a keen horserider and painter who happens to have a real talent for counting keywords and sussing search engines.
Amy Khamis
Digital Account Manager
With over 5 years of experience at MRS, Account Manager Amy has constantly developed herself and the team around her. Among her many talents, she's now studying law too, because why not!
Ashley Symons
Senior Developer
Dedicated Developer Ashley loves cycling, surfing, and generally all things active when he's not honing his skills as a connoisseur of complex coding for bespoke systems.
Matthew Jeffers
Front End Developer
Front End Developer Matt is all about gaming, coffee, his French bulldog Bruce, and WordPress wizardry.
Elaine Titley
Accounts Administrator
Home-maker Elaine loves spending time in the garden, baking and decorating cakes, as well as keeping MRS' accounts organised.
Clare Maloney
Account Manager/Internal ISO Auditor
As an MRS Account Manager, Clare spends her time balancing the coordination of web hosting and maintenance, ISO certification, and administration. In her spare time she can be found enjoying water sports or kickboxing.
Katia Amiradakis-Vigliotta
Digital Account Manager
Day to day, Account Manager Katia is busy liaising with our clients, managing their projects and ensuring we exceed expectations every time. At home, she's an avid gamer and bookworm at heart.
Alicia Rockall
Digital Account Manager
Outside of the office, Account Manager Alicia is likely making YouTube videos, playing chess or pottering about with her plants. When she's not helping her plants to grow, she's making sure our clients get the growth they're looking for!
Isobel Owen
Digital Marketing Trainee
Isobel is our digital marketing trainee! Music and film buff (and occasionally crochet buff), Isobel assists with our onsite and offsite optimisation work to exceed client expectations.
Matthew Monck
PPC Manager
Matthew is our resident Ralph Lauren-loving PPC Manager, whose taste in clothing brands reflects his approach to PPC; clean, crisp and always on top of the latest trends.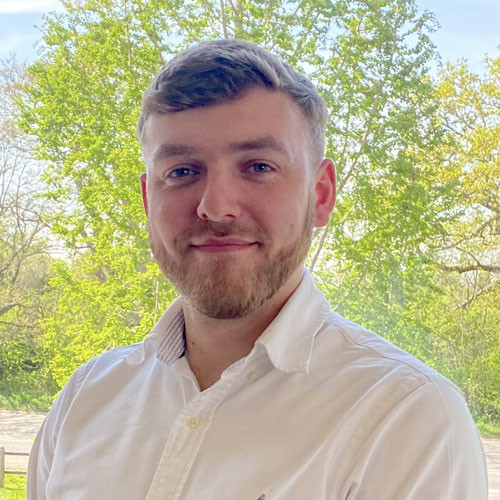 Ollie Watts
Junior PPC Executive
Ollie is a lifelong football fan, and his passion for supporting West Ham takes top of the league! Second to this is his enthusiasm and desire to see our PPC clients succeed, as well as learning as much as he can from the team around him.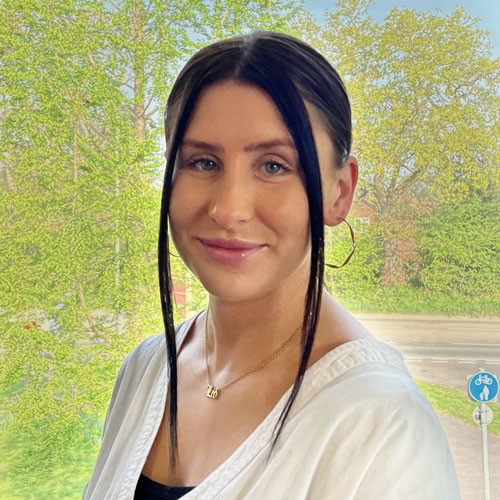 Ellie Taylor-Davies
Social Media
When Ellie's not scouting out the latest TikTok trends, or watching Jack Grealish play football, our social media mastermind is making viral content for our clients. Adept with pretty much every social platform that exists, Ellie's our social media queen!
Join Our Award-Winning Team
Get in Touch
Current roles available:
– SEO Executive
– PPC Manager
– Content Writer