MRS Digital Careers
Want to Join the Best Digital Agency in Hampshire?
MRS Digital (no… not Mrs) are a multi-award-winning UK digital marketing agency based in Fleet, Hampshire. Established in 1999, we've been around for a while. In recent years, we've rapidly expanded into a multi-disciplinary team of 30+ passionate and talented individuals – and we intend to keep moving this way!
At MRS, we work hard, problem solve, innovate, and of course, get great results for our customers. Best of all? We do it with a smile on our faces, because we love what we do. But don't take it from us, take it from the numerous team members who have stayed with us for five years plus.
If you are interested in applying for a job at MRS, please take a look at our current vacancies below and click through to fill in a form. Or, if there's no role suitable at the moment, you can ping your CV over to us at [email protected].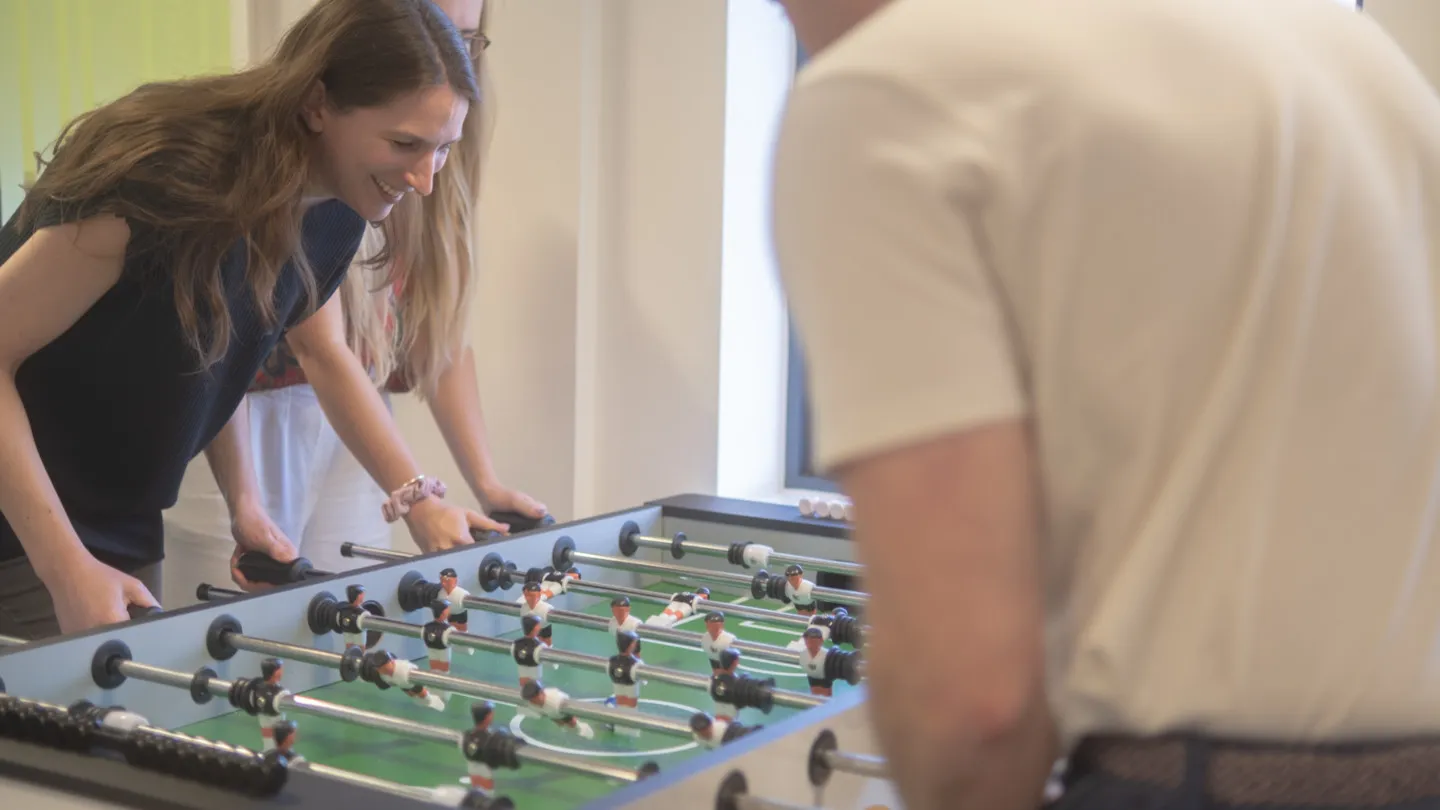 Why Work Here?
We're a mixed bunch, and we're all great friends. At MRS, we thrive in an energetic atmosphere. Our office is currently split over two floors and is always buzzing with activity (and tea rounds). However, if you need a quiet spot to work in, we have plenty of those too.
We feel strongly about employee development, so we provide frequent support to help you achieve your ambitions and goals to get you to where you want to be.
We also have a Pac-Man arcade machine, giant Jenga, a foosball table (which tends to get a bit rowdy), and meeting rooms named after Google algorithm updates. If you feel like it, you can also get involved in KFC/McDonald's Fridays.  
Perks include:
Competitive salary
Personal Development Plan
Ongoing Training Provided
Flexi hours
Part Remote Options
Extra Birthday Holiday
A friendly, supportive work culture
Regular Pizza Lunches
Annual summer BBQ
Work socials (sometimes it's climbing a mountain, sometimes it's the pub!)
Annual Christmas party
Contributory pension scheme
Personal work laptop
Free parking
Foosball & Pacman
Who We're Looking For
Whether you're a Designer or a Developer, an SEO or PPC Specialist, a PR pro or an Account Manager extraordinaire, you could be who we're looking for. We look to hire those who aren't afraid to put their ideas out there – we're an agency that cultivates creativity.
After all, we didn't get to where we are now by being boring! If you're driven, passionate, a hard worker, a team player, and don't scrimp on tea rounds, you might just be the right fit.
The services we offer at MRS Digital include:
SEO
Digital PR
PPC & Paid Social Advertising
Conversion Rate Optimisation
Content Marketing
Social Media Management
Analytics & Insights
Strategy
Web Design
Web Development
Videography
Our Agency Location – No London Commutes
Our office is located in scenic Church Crookham in Fleet, Hampshire. This means that there's no hectic London commutes required! However, just because we're not a London-based agency, doesn't mean we don't have the same aspirations as one…
Our clients are hugely varied, both in their size and what they do. From local Hampshire business to internationally renowned brands, we always have an array of exciting projects going on.
Current Active Vacancies – Apply Today
SEO Executive
Have you got serious passion for SEO? Are you ambitious and performance driven? Are you looking for an opportunity to become a key part in the UK's #1 integrated search agency? Do you think you can handle the growth of our awesome agency? Then we have the job for you.
PPC Manager
Have you got serious passion for Paid Media? Are you so ambitious it hurts? Are you looking for a real opportunity to become a key part in the UK's #1 integrated search agency? Then we seriously have the job for you.
Digital Content Writer
Have you got serious passion for the written word and are looking for an opportunity to become a key part in a fast, multi award winning and growing agency? Then the Digital Content Writer role at MRS Digital may be perfect for you. Interested? Send us your CV
If you want to work with an ambitious and fast-growing agency that supports your business growth, look no further.