Web Analytics Insights & Reporting
We help businesses of all sizes understand their insights and unlock their full potential
Improve your performance with real insights
Every bit of data you gather has the potential to unlock the insight needed to improve business performance and give you the edge over the competition. If you aren't collecting, analysing and, most importantly, actioning data online, you're only seeing half the picture.
The ability to analyse and improve performance is vital to the continued success of your digital marketing campaigns. In today's data-rich environment, we have access to more information than ever. We work closely with you to understand what you want to achieve from your data, then shine a light on the insights that mean the most to you.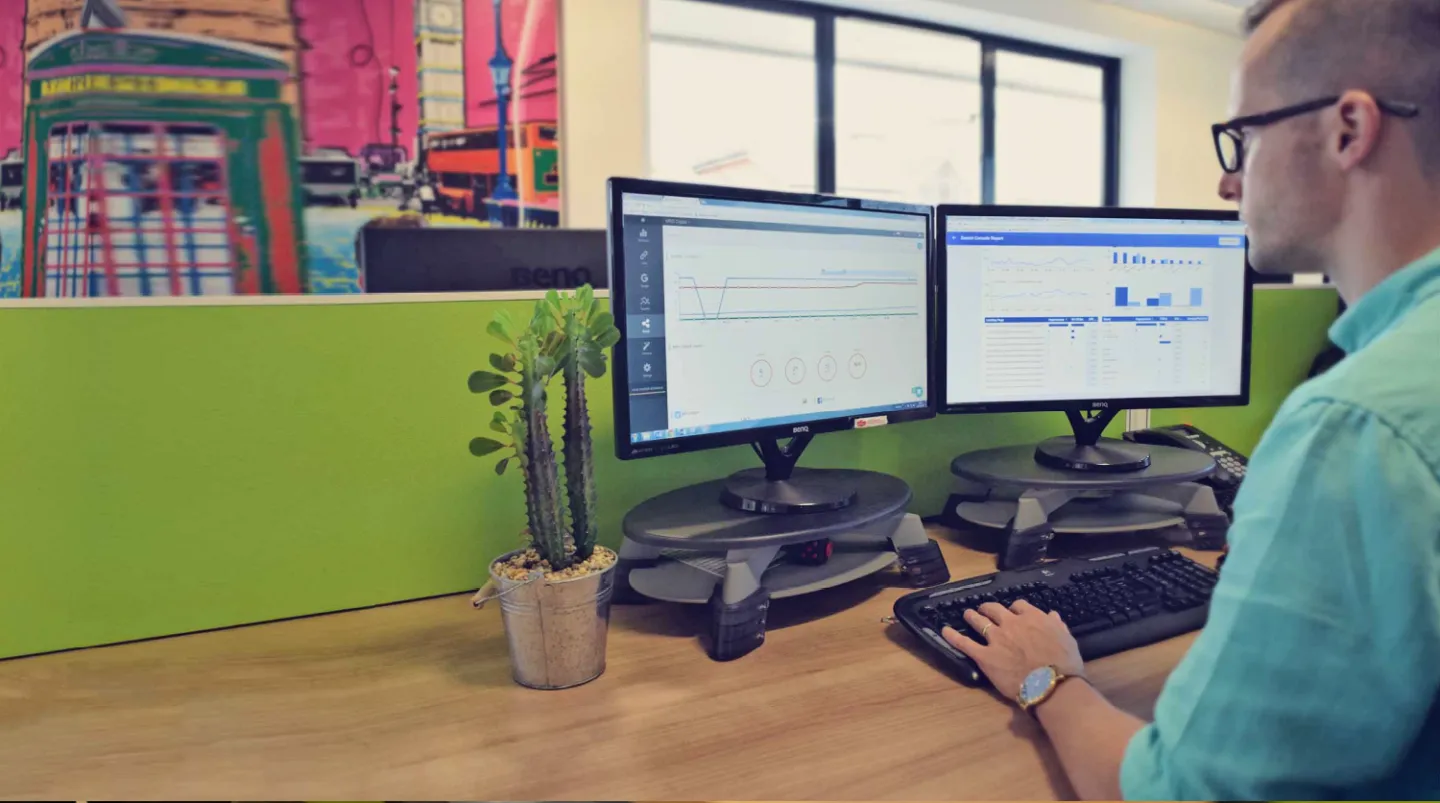 Only 18% of marketers are happy with their current web analytics set-up with 82% of marketers wanting to update their martech stack to improve performance this year.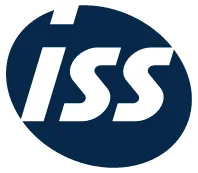 88% of marketers use data to enhance their understanding of their customers in order to deliver more personalised, more impactful marketing
4 ways our digital analytics services can help you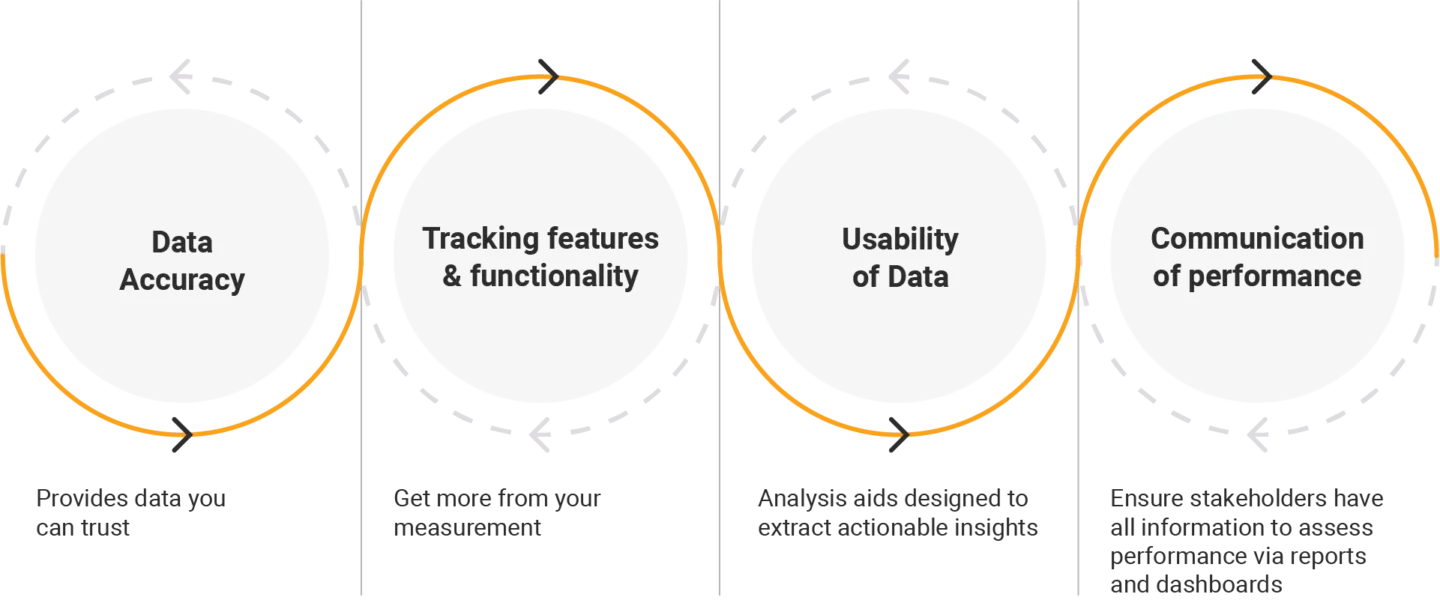 Our Digital Analytics
Our web analytics services are designed to empower you with the knowledge you need to make the right marketing decisions. From delivering the right messages to the right customers, to boosting your conversion rate and online revenue generation.
Data Integrity & Measurement Services
Advance your performance with an effective measurement strategy
A large portion of our Insights and Analytics service is about measurement. Whether it's to optimise campaigns or secure additional marketing budgets, measurement is a crucial part of digital marketing. Without an effective measurement strategy, your marketing performance is likely to be compromised.
Google Analytics Setup
The tools you need to gather data that matters
Most brands come to us with out-of-the-box Google Analytics already in place. However, it is incredible how many websites we come across with incorrect or inadequately set up Analytics accounts. As Google Analytics 4 replaced Universal Analytics in July 2023, it has never been more important to invest in your analytics setup to make the most of this powerful tool. Here are a few things we include in a typical Google Analytics implementation:
Form tracking
eCommerce revenue tracking
Goal/conversion setup
Event and parameters tracking
User properties
Google software integrations
Internal and developer traffic IP filters
Subdomain tracking
Internal site search tracking
Custom Analytics dimensions
Custom Interface Displays
Correctly implemented, Google Analytics ensures you have access to accurate, easy-to-digest and in-depth insight that you can use to supercharge your marketing.
Advanced Google Analytics Setup
Want to take your data to the next level, and even beyond the digital space?
Our in-house developers and analytics experts can provide the custom code required to implement Google's most powerful data collection and analysis tools, such as:
Physical POS integration
CRM integration
A/B testing
Google Analytics Measurement Protocol applications
Google Analytics Auditing & Consulting
You've got Google Analytics, but are you making the most of it? We can tell you
We understand that as your business evolves, it may have outgrown its previously configured analytics implementation, particularly in light of the GA4 switchover that took place in July 2023. Our Google Analytics Audit process involves the evaluation of all aspects of your setup and provides recommendations on how you can use it to gain more valuable insights from your data.
As a Google Analytics agency, we can also go one step further and provide analysis of existing website metrics to present you with a site SWOT analysis and data-driven actions that you can implement to benefit your brand.
We don't just leave you with a report, we can work with your in-house team to improve your current analytics configuration to provide the data and insight needed to grow your business.
Read more about analytics auditing →
Analytics Migrations
Migrate your site without a hitch
Website migrations often incur a high amount of investment. But without the incorporation of analytics as part of your migration, you cannot establish if your migration was a success. We've seen many businesses come to us for analytics audits and implementations once a site launch has taken place and analytics was not a consideration. This often leads to data inaccuracies, gaps in data collection, and ultimately, marketing teams unable to optimise their campaigns.
We provide a measurement plan to migrate data collection and insights essential to the running of your campaigns and business, as well as providing recommendations on how your data can be enhanced to address challenges and opportunities faced by your business.
Goal Tracking, Setup & KPIs
Translating digital results into real business success can be tricky
Not only can we set up your KPIs to track and report accurately in Google Analytics, but we can also advise you on calculating digital ROI, understanding user journeys, and on choosing the right digital objectives for your brand.
Google Tag Manager Management
Take further control of your site
Google Tag Manager makes it easy to add snippets of code to your site. Whether you wish to add custom HTML or track your website leads, downloads, clicks, or video engagement, we'll help you make the most of this popular platform with the following:
Google Tag Manager set-up
Hygiene tasks
Gatekeeping of new tracking
Updating tracking as requirements change
Tag Manager solutions provide a lot of freedom when implementing tracking on a website. However, with that requires ongoing hygiene and management on your website as your business requirements evolve.
Our Google Tag Manager management and support service gives you peace of mind that only tracking that has been carefully checked and approved is published on your website.
Your Tag Manager is optimised to only include what is required whilst being mindful of how code can impact website performance. We are the gatekeeper to ensure all tracking added to your website or app does not impair your website's performance.
Conversion Rate Optimisation Services
Grow your conversion rate, grow your business
Often a cost-effective solution to a new site build, Conversion Rate Optimisation, or CRO, provides incremental improvements to your conversion rate to grow your business. It goes beyond A/B testing, and our tailored approach to CRO will factor in your volume of data and what aspect of your website, app or offering you want to improve. Using our skills and tools available, we can look at:
Heuristic analysis
Technical & digital performance analysis
Surveys & interviews
User testing
Heatmapping, mouse tracking, and session recording analysis
A/B & multivariate testing
Content optimisation
Landing page creation
Custom Reporting & Dashboards
Sometimes less is more
Custom dashboards allow you to easily review and report on the data that really matters. Whether you need to show top-level revenue figures to the board, or your web team need detailed user behaviour metrics, we can set up the right dashboards for your brand. We help you communicate your online performance to relevant stakeholders at the level they require.
As well as creating Google Looker Studio, dashboards for you to use, we offer reporting services from ad-hoc custom reports to unearth the root causes of issues your business is facing. We also provide recommendations to overcome your challenges to feeding into your annual reports for conferences and summits.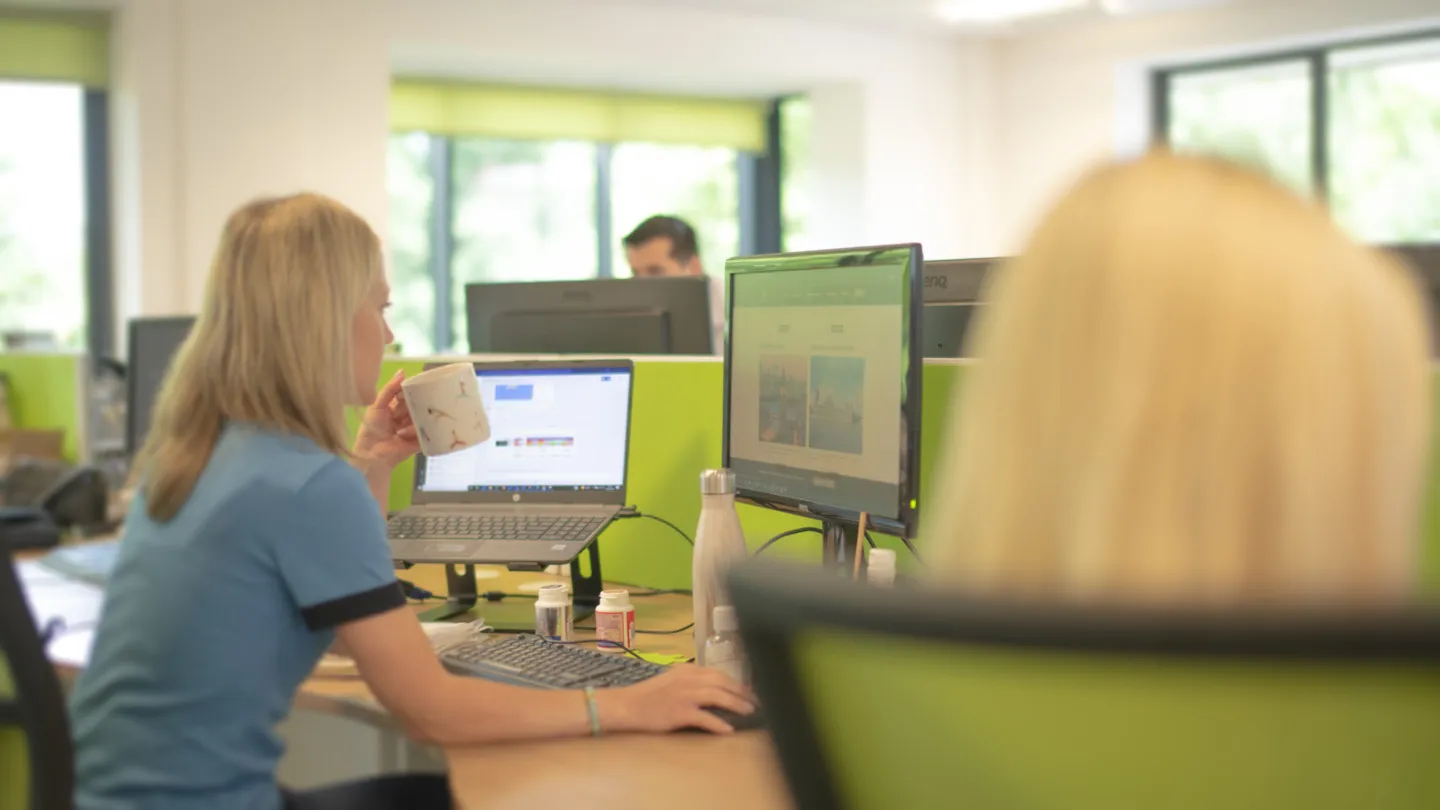 Top Industry Concerns
These are the top areas of concern we are finding when speaking with clients about their data and measurement concerns:
Inaccurate Data
As websites and apps evolve, a measurement solution that once worked for you may not be providing the level of data integrity that you require. As your chosen web analytics agency, we work with you to rectify this, collecting information needed for your business and futureproofing measurement.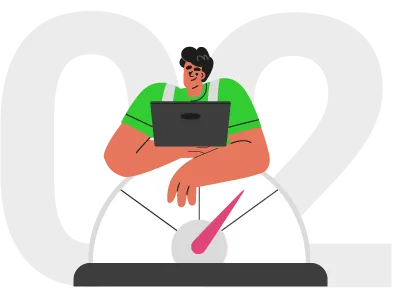 Measurement Gap
Not living up to your measurement potential? We work with your team to identify the gaps in your data and provide effective solutions to provide the insight you need.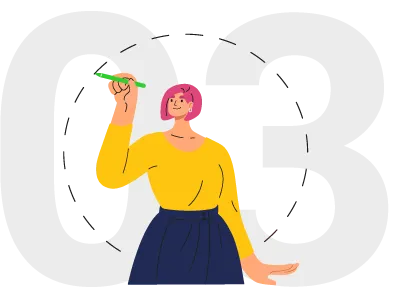 Privacy
Lost by a cookie-less future? We work with your team to ensure your measurement solutions are compliant and utilising the very latest industry measurement methods.
Why Choose MRS To Manage Your Analytics?
We're analytics geeks so you don't have to be (you're welcome!). But we're not just data heads, we understand business and marketing. Our Google Analytics consultants mine your data for truly useable insight and translate that into actions your brand can work on immediately.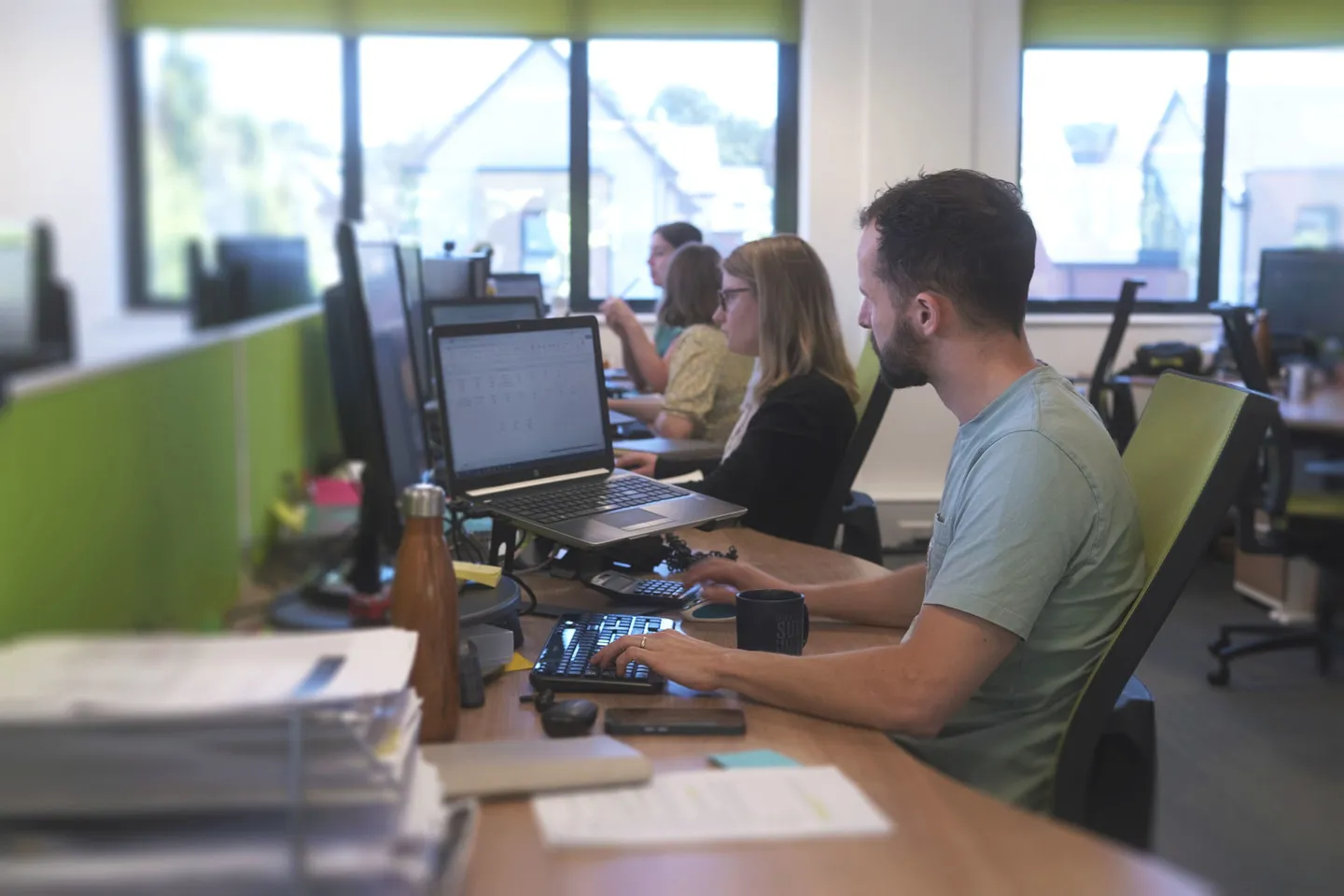 + Certified Partners
As Google Analytics Certified Partners, we pride ourselves in using Google Analytics to its fullest potential to help you.

+ A Wealth Of Experience
Attention to detail is an absolute must for web analytics. You can trust us to never miss a trick when it comes to your measurement and analyses.

+ Commercial Knowledge
We don't just count the beans. We can help you identify the insights that mean the most to you and will guide you through the best ways to action those insights.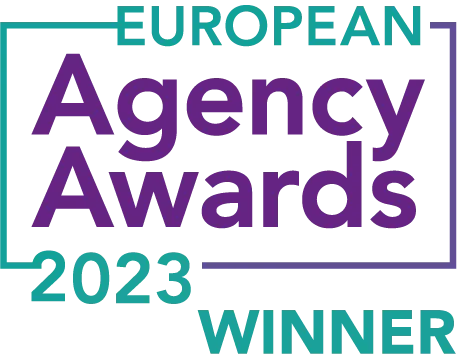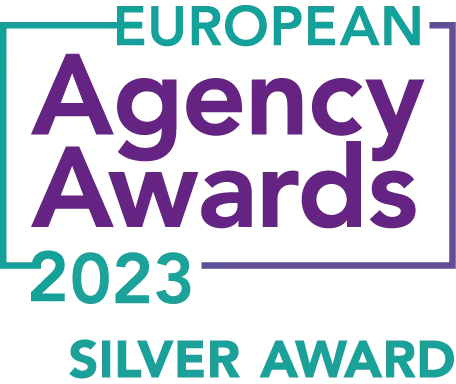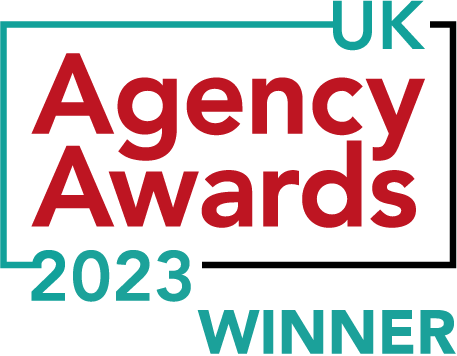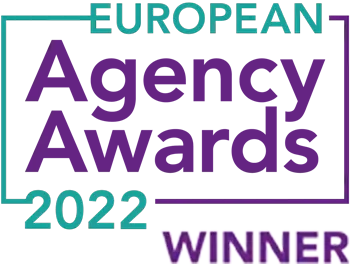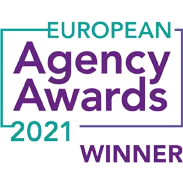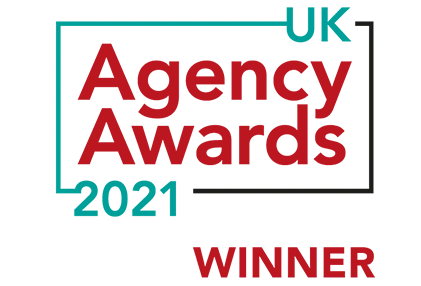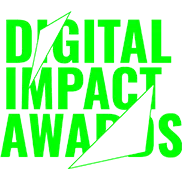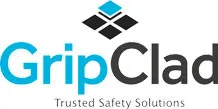 Why Google Analytics?
There is a reason that Google Analytics is the most widely used web analytics tool on the internet. Apart from Google being the all-seeing ruler of the internet, its analytics platform has awesome data collection, great customisation, and unparalleled integration with other tools. Basically, you get more information from which to inform your business decisions. This means you can trust us to never miss a trick.
Google Analytics is ideal for all but some of the most niche web analytics needs. That's why it's our go-to web analytics tool.
eCommerce Analytics Services
As far as we're concerned, Google Analytics is the most important tool in any eCommerce marketer's belt. When it comes to eCommerce, the most minute changes to your site can make or cost you money. With powerful analytics at your fingertips, you can identify opportunities, eliminate costly issues and rigorously test changes before rolling them out to the wider world.
Is your complicated checkout process costing you sales? Could adding trust marks to your site boost conversion rates? Well-implemented eCommerce analytics lets you answer questions such as these.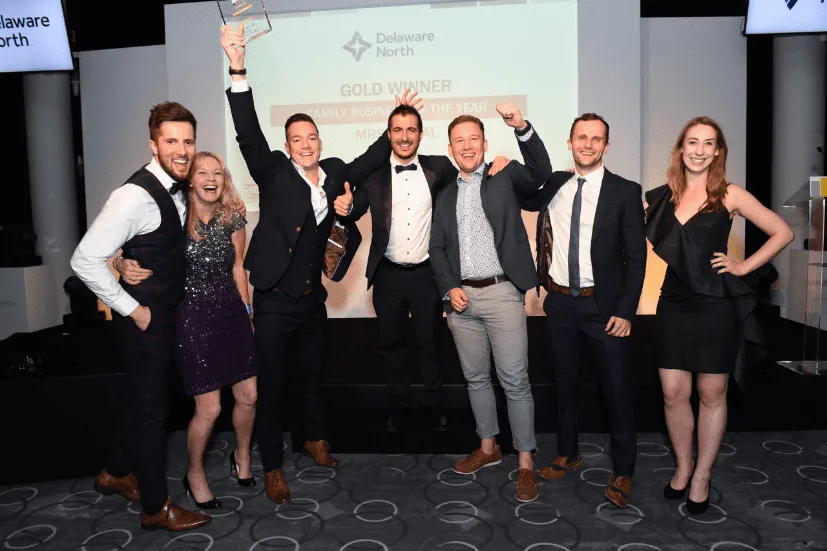 Meet our accredited Team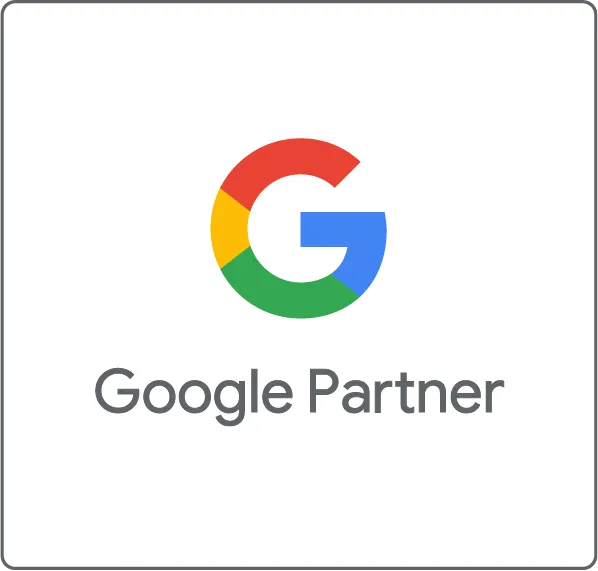 Over the last 22 years, we have cultivated a highly skilled team of digital marketing experts, designers, and developers. Find out more about the people you'll be working with.