Web Design Services in Hampshire
Purpose-Driven Web Design in Hampshire
MRS Digital is a multi-award-winning digital marketing agency based in Hampshire, and when it comes to designing websites, it's fair to say that we know a thing or two.
Our Hampshire location means that we are close enough to the capital to stay in touch with our London-based clients, without charging London prices. We value face-to-face communication and will work with you every step of the way to make your vision come to life.
Taking a personal approach, our in-house web designers will create a website tailored to your exact needs, and will provide future-proof recommendations along the way. We pride ourselves on our quality, our use of the latest design principles, and the satisfaction of our clients.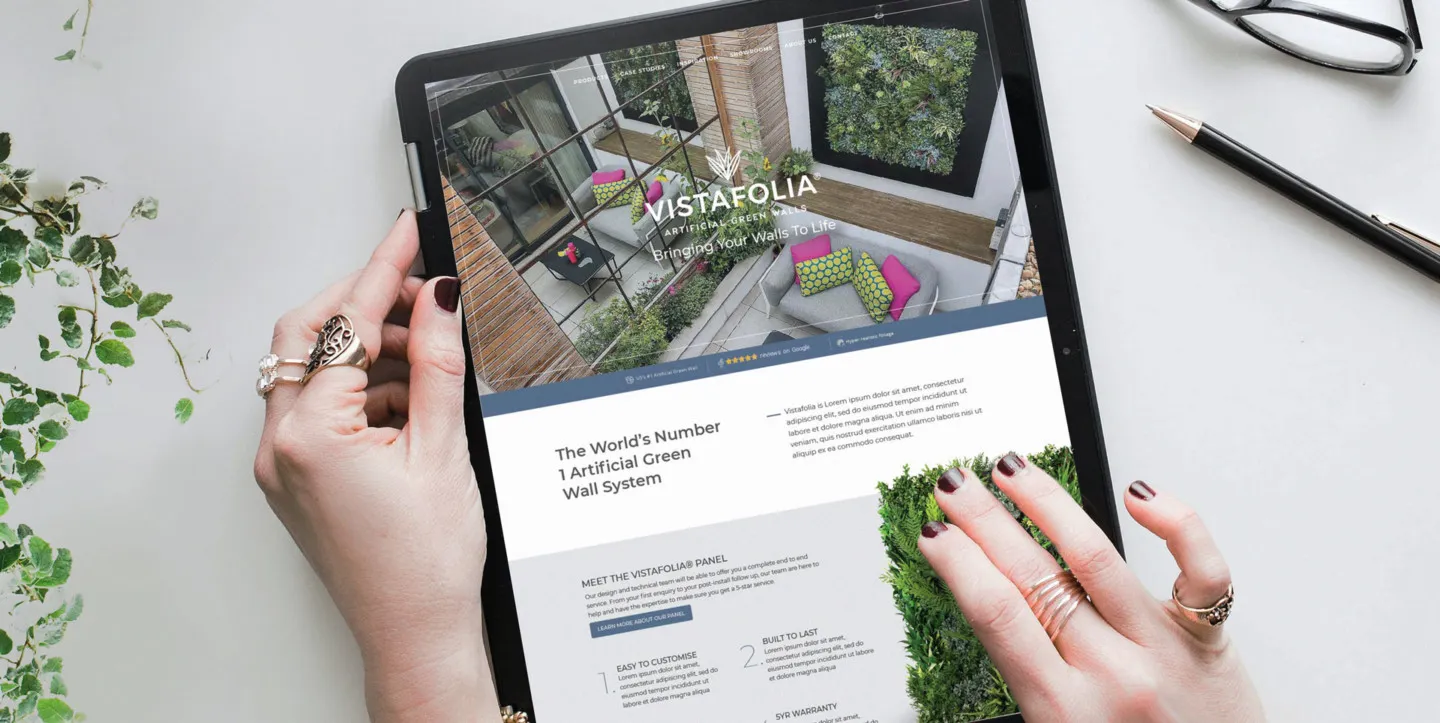 Discover more about the web design team at MRS Digital
… and take a look at some of our projects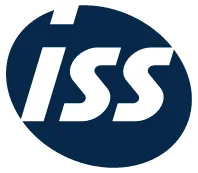 Beautifully designed,
purpose-driven digital experiences that blow the socks off of your revenue…
Our design team are dedicated to creating beautiful websites that accomplish your objectives, whilst avoiding needless distractions.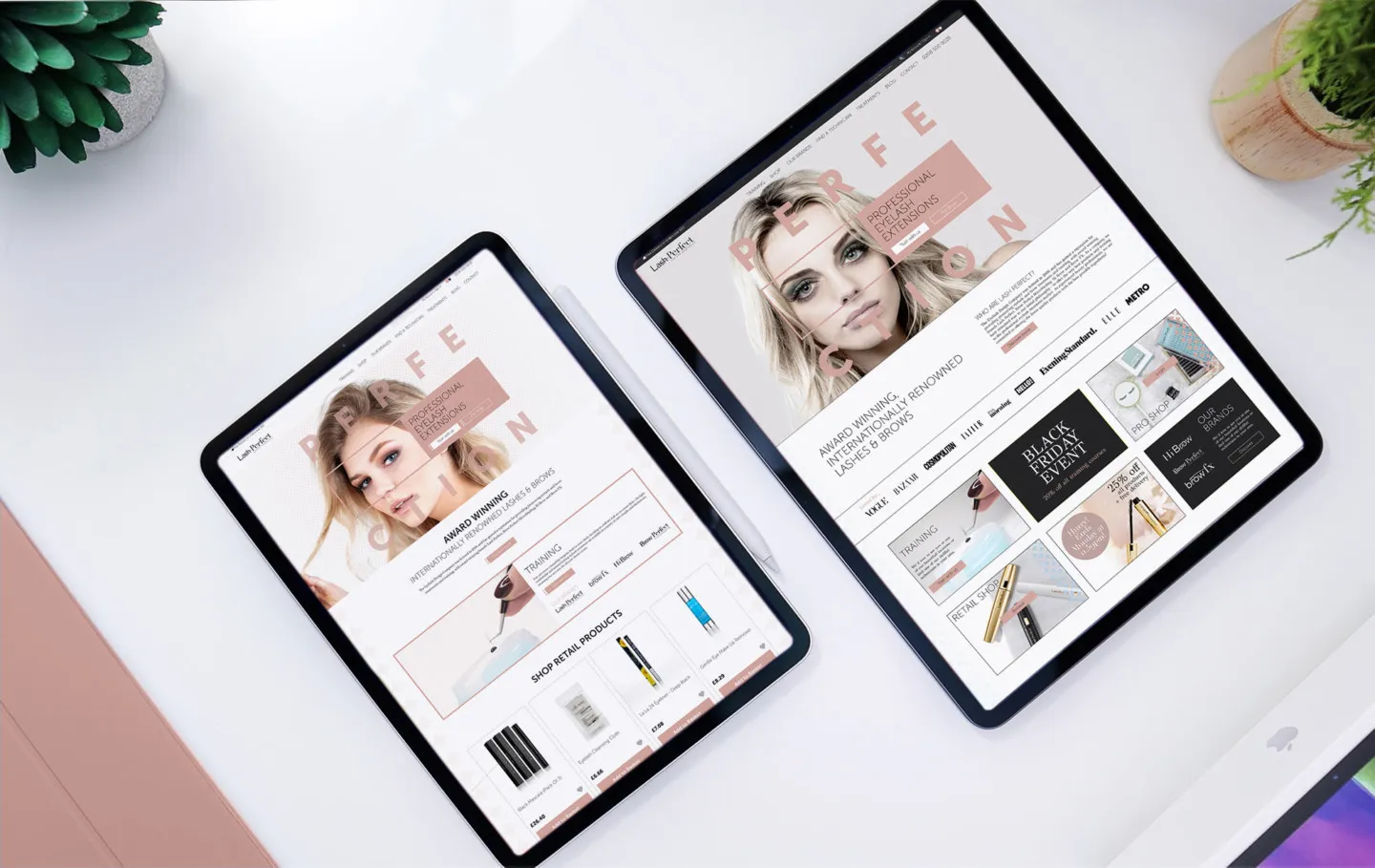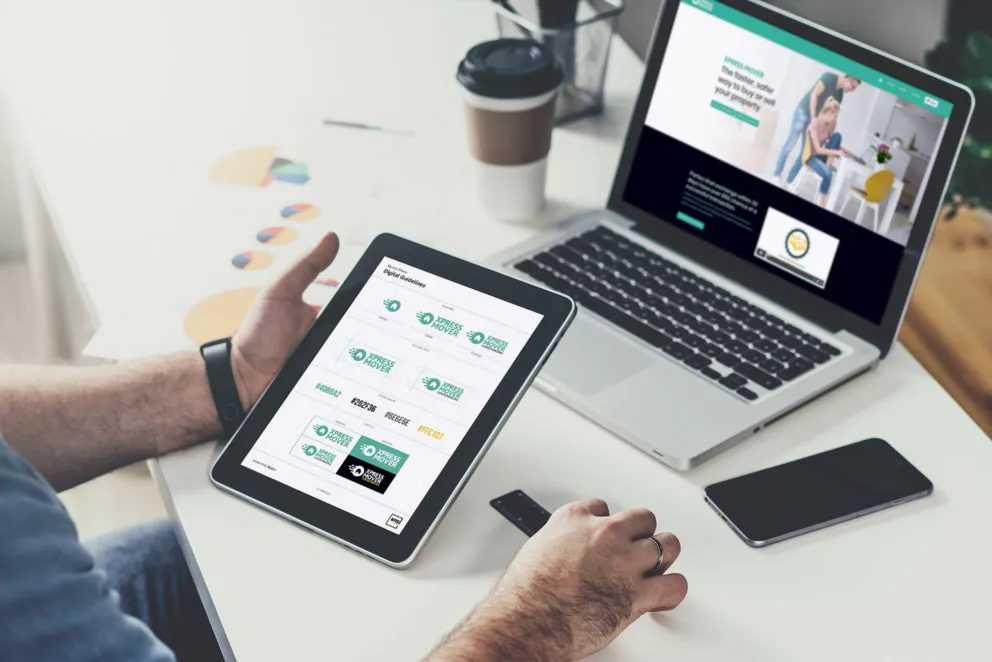 Device-Agnostic Design
Our design team will push your project beyond the bleeding edge of the latest trends and technologies. We design lean, creative websites and user interfaces that work effortlessly on any device. In short, we design web solutions that stand the test of the digital evolution.
The benefits of our web design services:
Reach more of the right customers, with high-performing, search engine-friendly websites
Increase customer attention, with branded, relevant messaging and sympathetic design
Deliver and delight on customer expectations with functional user experiences
We keep it simple to reduce distractions and deliver results quicker
Our Web Design Project Process
We know that it's communication that makes a web design project truly successful. We take the time to understand your brand and your goals before we start any project. During the build, our team work closely and collaboratively with you to ensure that your web design project comes in on time and on budget.
Throughout your web design project, we'll keep you front and centre
Throughout the web design process, you'll be kept in the loop as much or as little as you wish. Your dedicated project coordinator is always on hand to guide you through every step and answer any questions you might have. We believe that your web design project is the product of our ability to listen to you and apply our expert skills upon that foundation.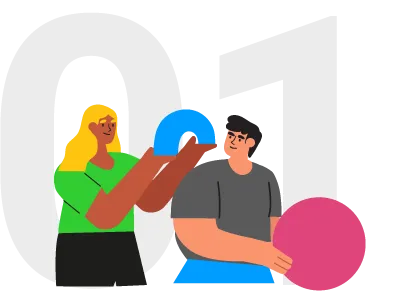 Brand Strategy
Let us help you define your vision. Our strategists will work with you to get you closer to your goals with a sustainable brand strategy. We will suggest the correct platforms and web processes that are inclusive of your wider strategy, allowing us to translate original ideas into uniquely impactful web experiences.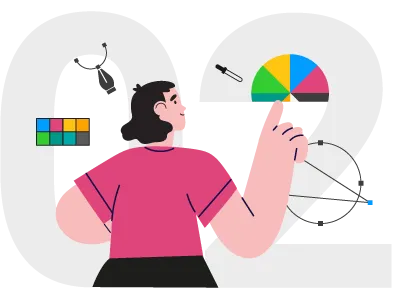 Brand Identity
Your website is an extension of your brand. We squeeze out every last drop of visual consistency from your identity. Whether you're starting from scratch or have set-in-stone visuals, we'll absorb them and bring your idea to life with your brand in mind.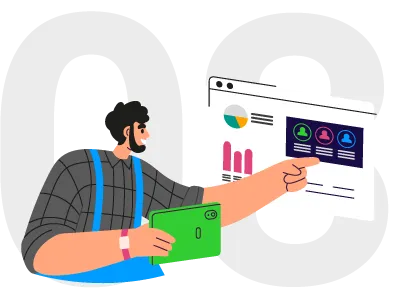 User Experience
We are experts in designing business tools and delightful user interactions. We don't just design pretty things, we design solutions those that feel great to use. From websites to applications, your users will find it a breeze to immerse themselves in your digital experience.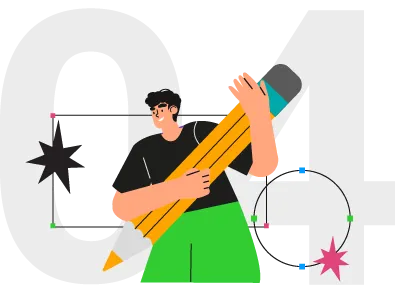 Creative Design
Your digital platforms should exude your voice, but they also need to make an impact, be memorable, and look stunning. Our creative flare will transform ideas to keep people talking about your experience in the best light!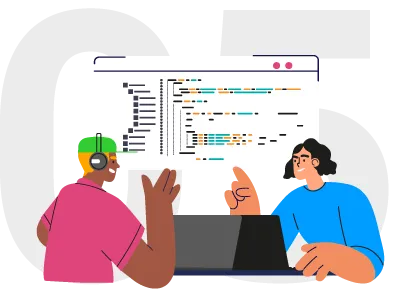 Development
Whether you use our extensive in-house development team or have your own, our designers always work closely with our developers to connect the dots. We will clearly understand how the site is going to be built and make sure that the development teams have every bit of creative guidance they need.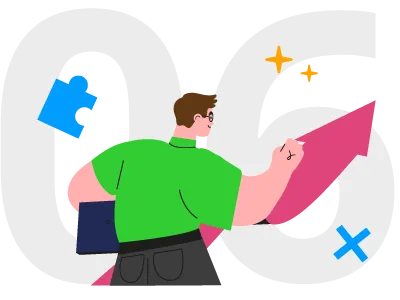 Let's Get This Process Started
Taking your next step is easy – just get in touch and we'll get an industry-leading strategist on the phone with you to talk you through the next steps.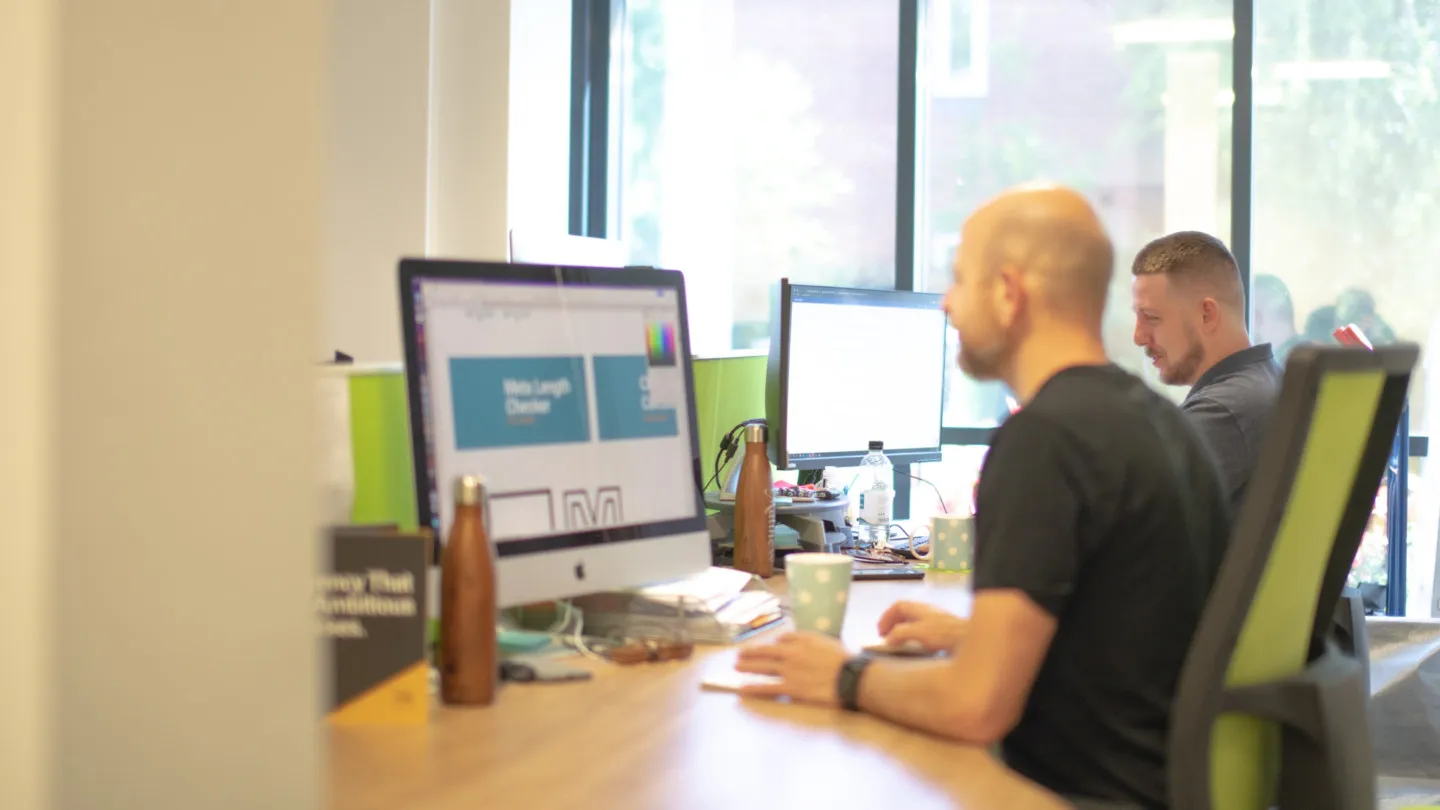 What Our Web Design Services Include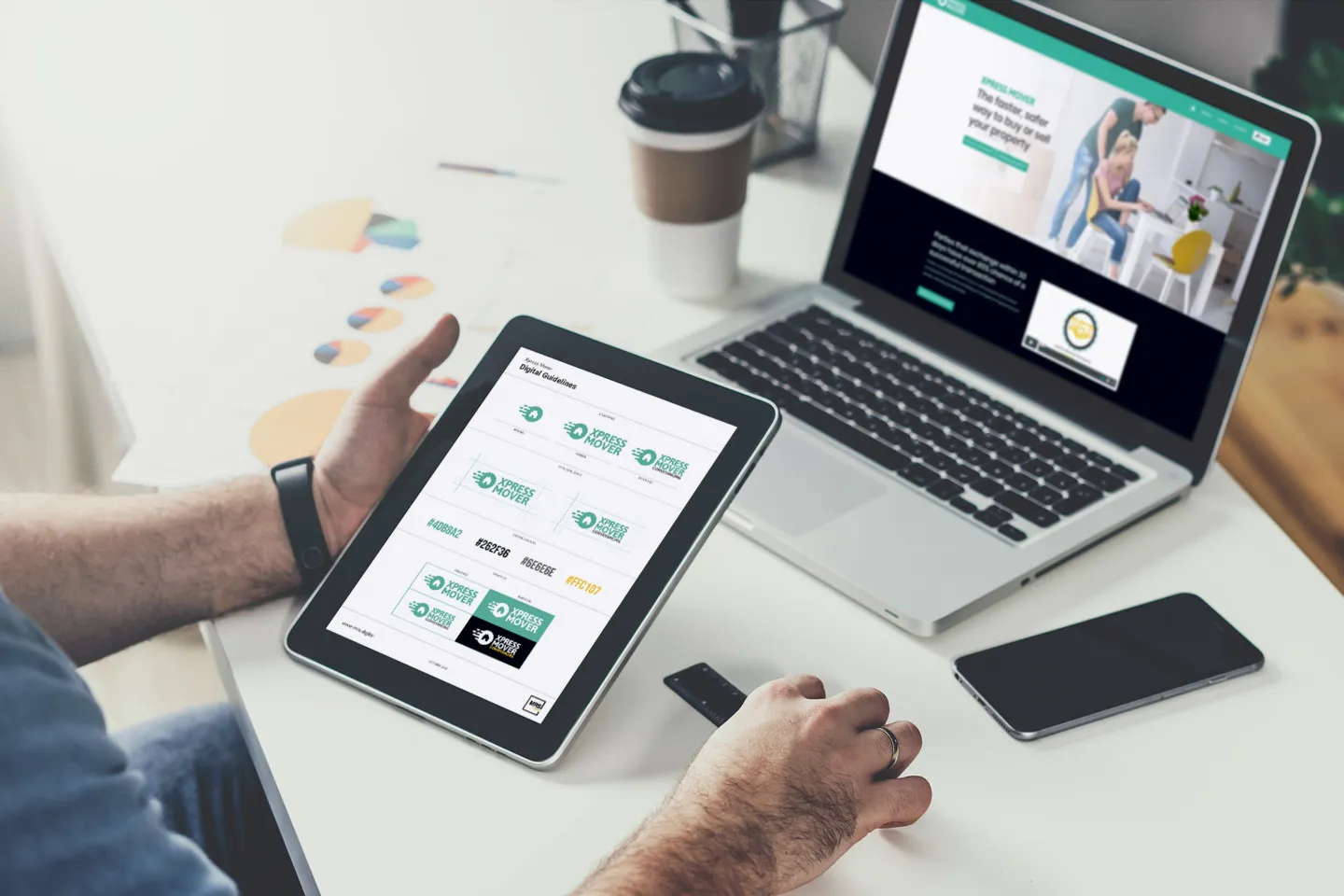 B2B Website Design
No-nonsense, foundational business websites to grow qualified leads and revenue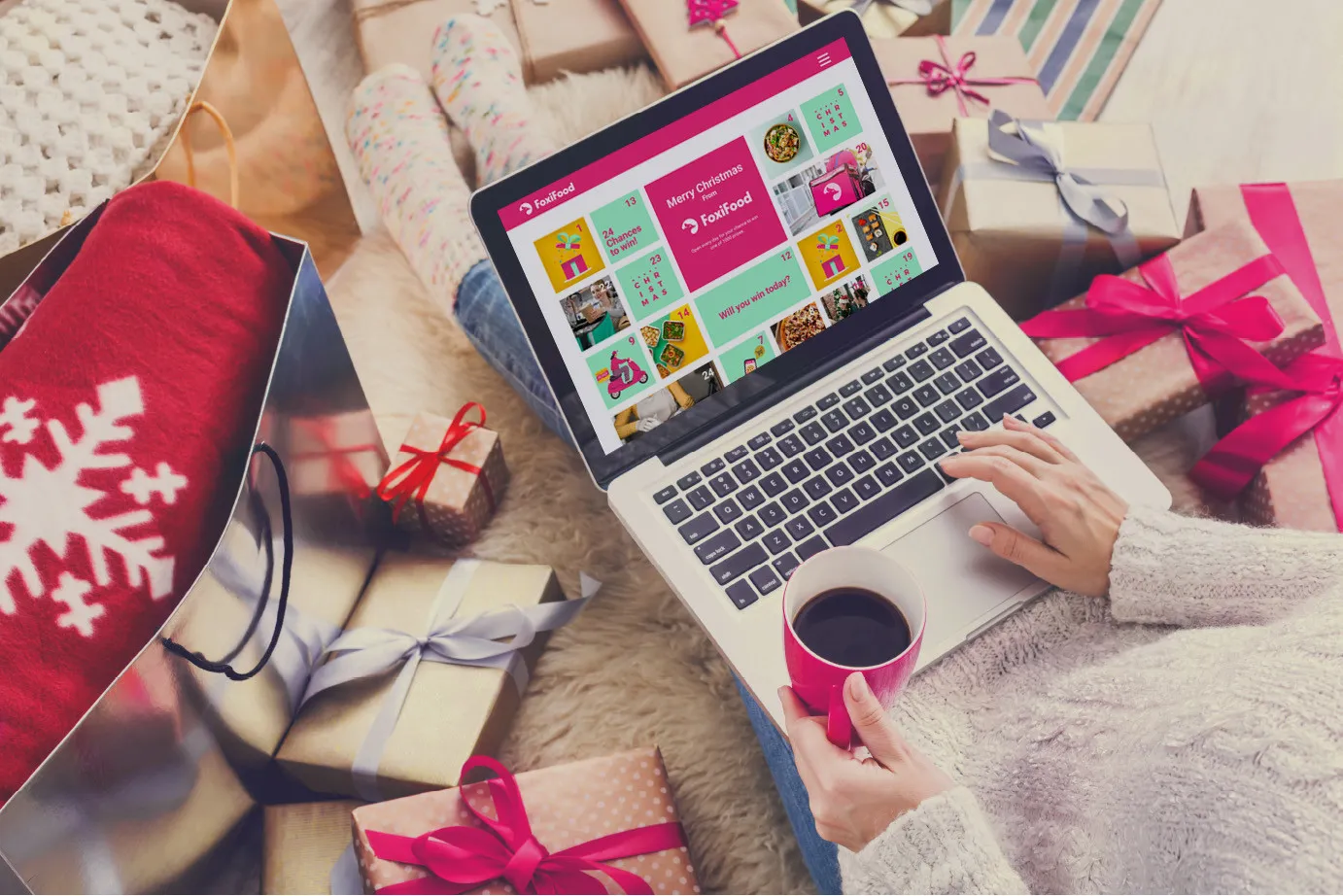 B2C Website Design
Websites that connect and engage directly with your end customers.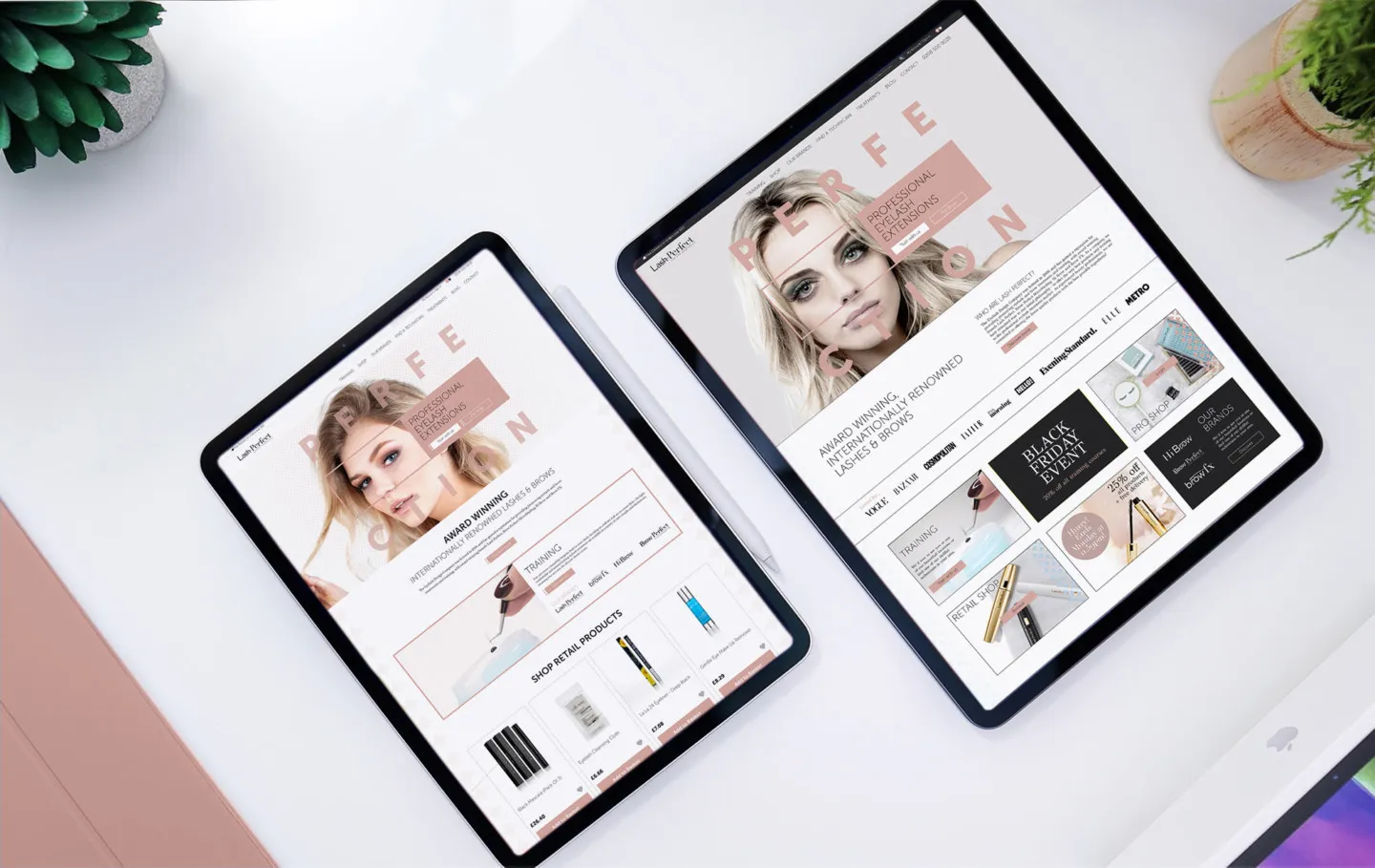 eCommerce Website Design
Build a store that does more. Take full control of your e-commerce platform to drive sales online.
Why Choose MRS for Web Design Services?
We pay close attention to the things that are important to you, your company, and your customers. Through straightforward creative design thinking, helpful counsel, collaboration, and effective delivery, we do the hard work, so you don't have to. Let us help your online brand grow.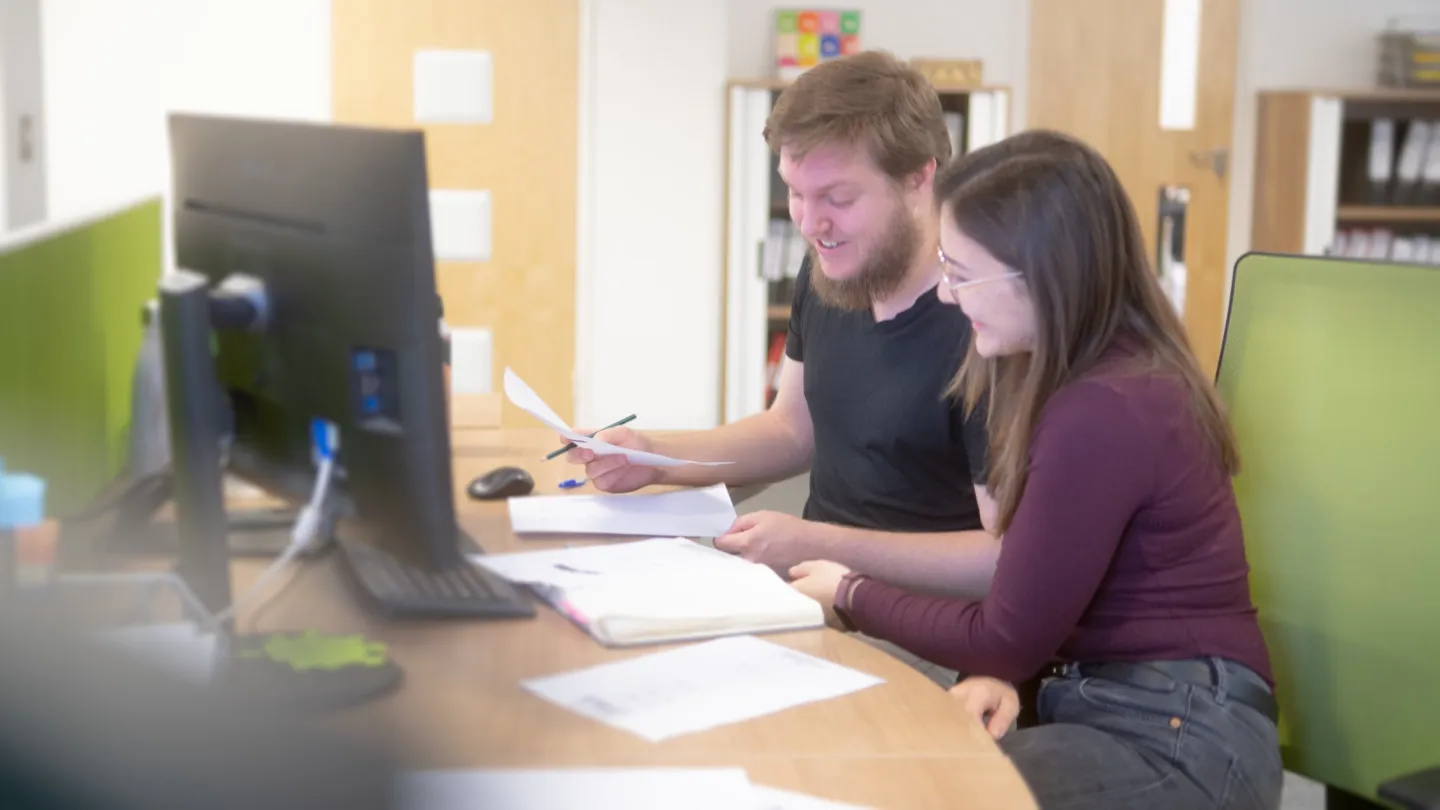 + Scalability
Using agile development principles and unit testing, we ensure streamlined development cycles, saving you both time and money.

+ Efficient workflows
Using agile development principles and unit testing, we ensure there are streamlined development cycles, saving you both time and money.

+ Fully integrated
Our bespoke systems can be customised to integrate smoothly with any other software used by your business and personalised with your branding.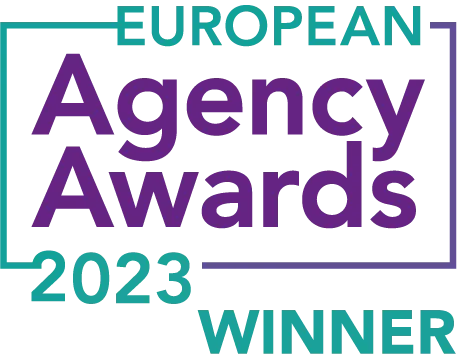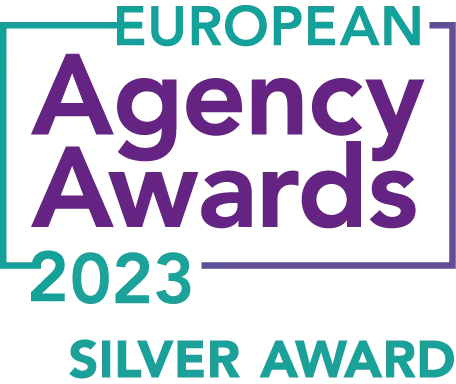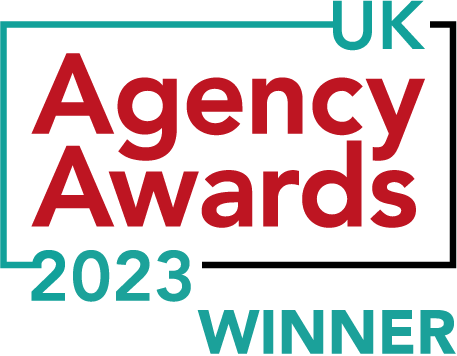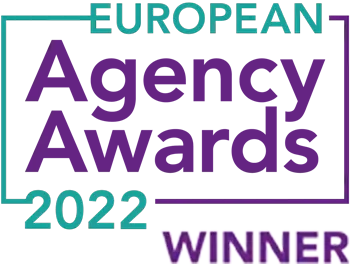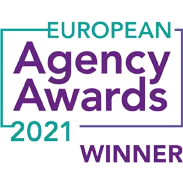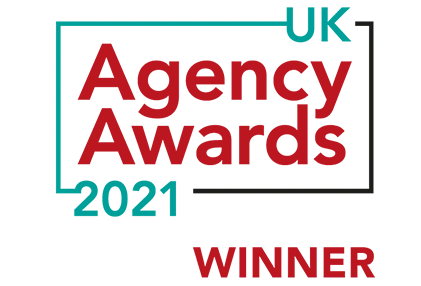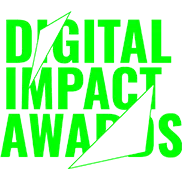 A sample of our unique
web design achievements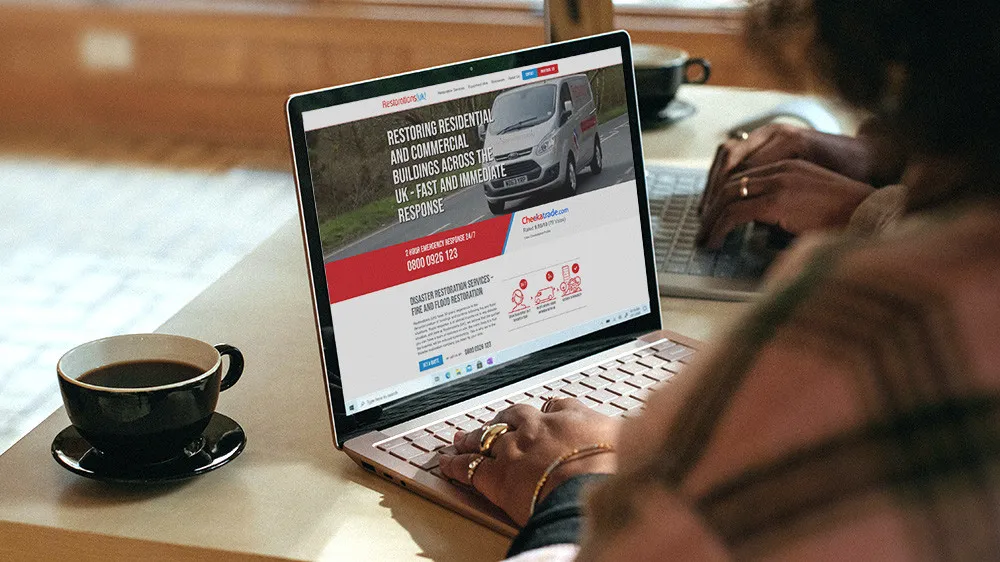 An expert website for restoration specialists
As a result of our development, Restorations have been able to respond much quicker and more accurately to their customers needs.

+36%
Increase in average session duration for organic traffic
Within the first 3 months of launching the new Shuttercraft website, we recorded an 88% increase in overall conversion rate, from 2.6% to 4.9%.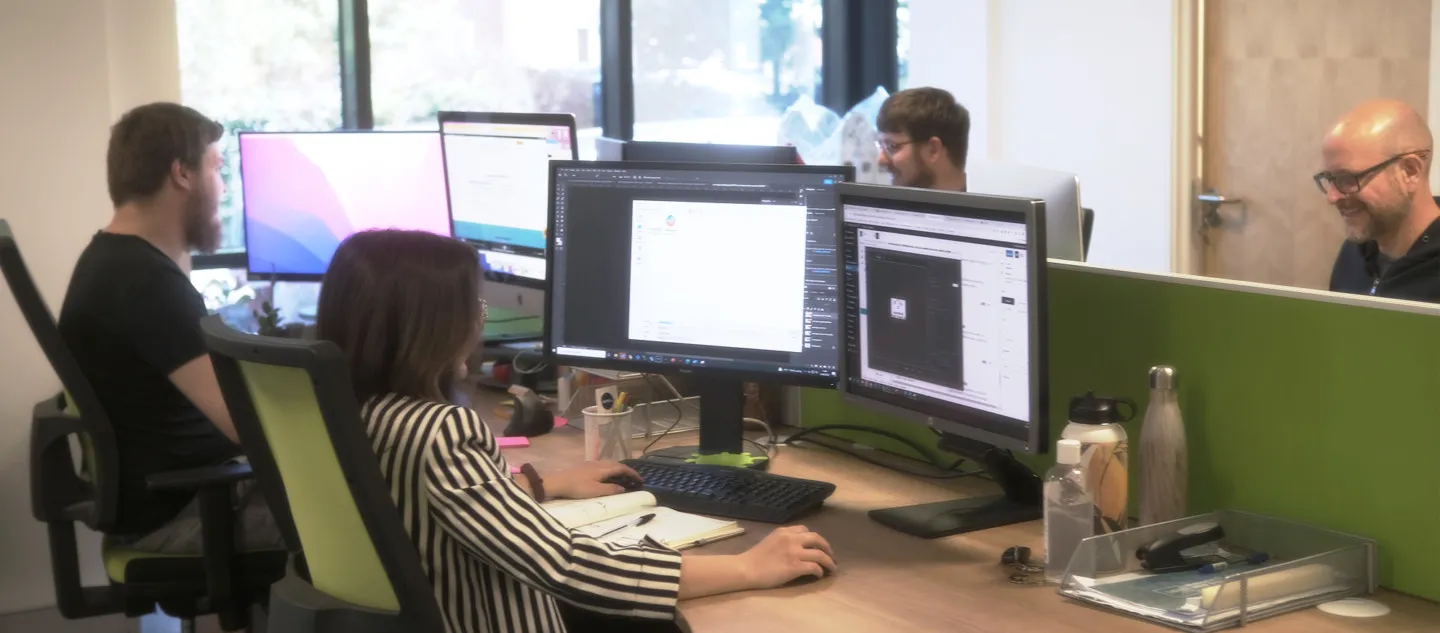 What's more, we have some cool tricks up our sleeve to support you in your next steps…
SEO (Search Engine Optimisation)
SEO should be an integral part of website design and build. Unlike some agencies, we don't treat SEO like a tick-box exercise. We make sure your new website is ready to rank for your key terms as soon as it goes live.
Analytics
We ensure you can measure your success, track conversions and provide valuable data for future improvements.
User Experience & Interface
We work to understand your users and deliver on their needs. We create accessible interfaces that help users navigate and take action quickly, with ease.

Need Something
Else?
If you can't find what you're looking for, give us a call and discover how we can help.