Project: Web Design, Development and Branding
Global Payroll & HR Solutions Website Get's People Talking
The Challenge
IRIS FMP, an IRIS company, is a global payroll & HR solutions provider. Since 2015, MRS have built long-term relationships with the group, and its people. MRS have worked on all of their search advertising in conjunction with our development team. This is the third website redevelopment from MRS.
The previous site, built by us, had good performance data showing how well it was working for the client. They had every confidence to continue working with us for the new, improved site.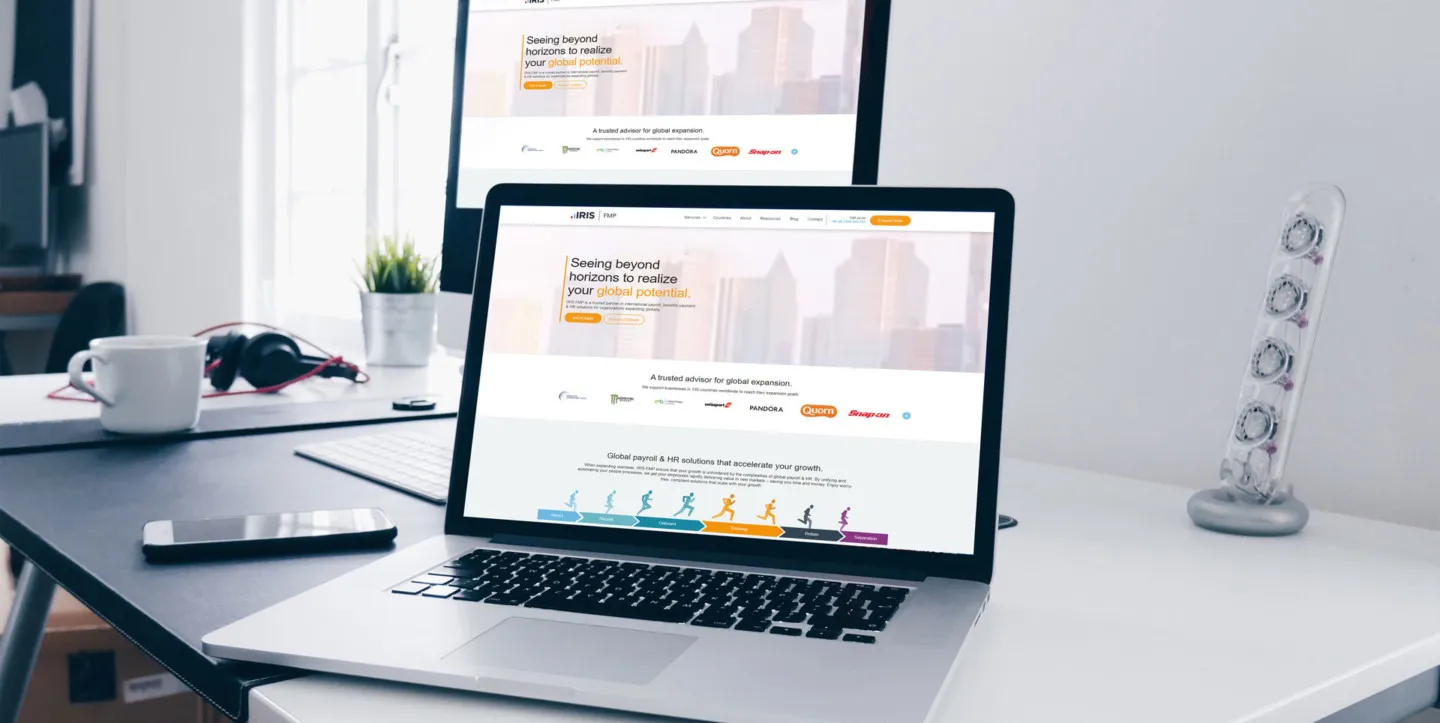 The Solution
Historically, the website competed against very tough search competition. This new site really gave IRIS FMP the edge for all their top-performing keywords like – International Payroll Services. As with all of our sites, the high-quality build, meant the site adhered to, industry SEO practices—for search engines to love! As part of our integrated marketing approach, we produced tailored content optimisation, for a great experience and well-written, valuable information.
As part of the MRS approach, our UX/UI and CRO principles were employed to achieve the client's ambitious objectives. Technically, Google's Core Web Vitals criteria was hugely important for futureproofing the site and providing a positive online experience.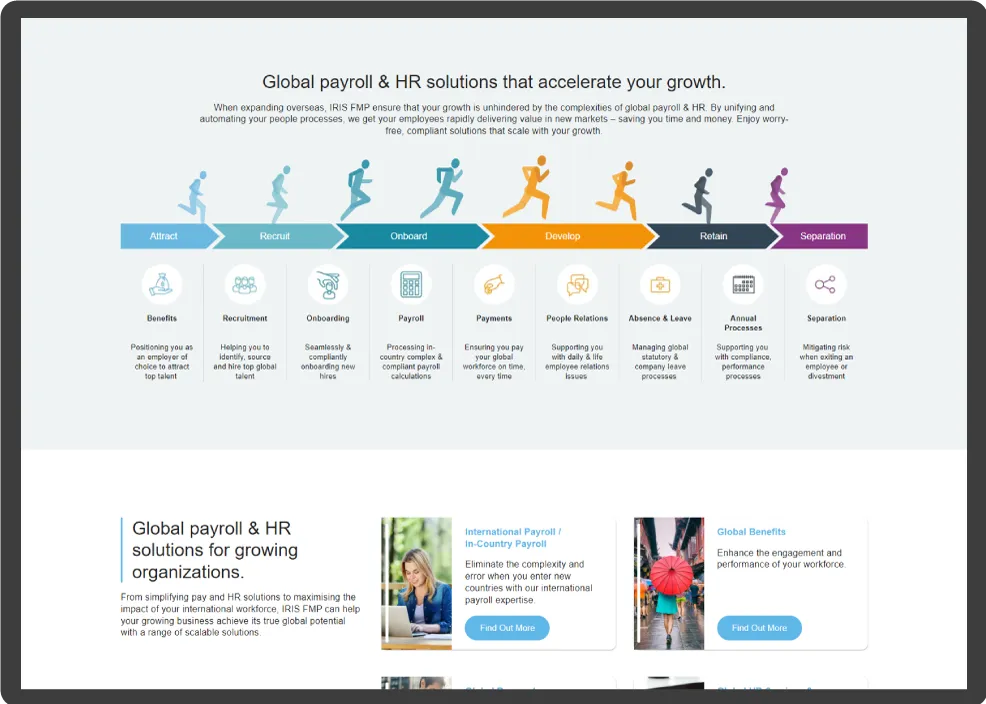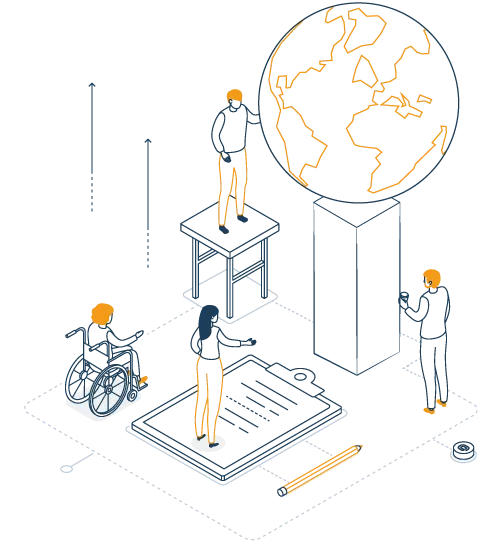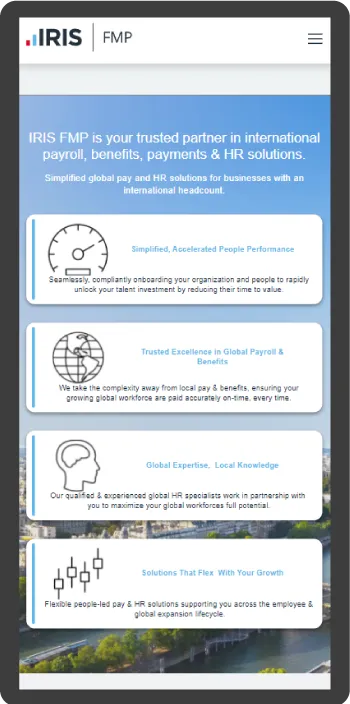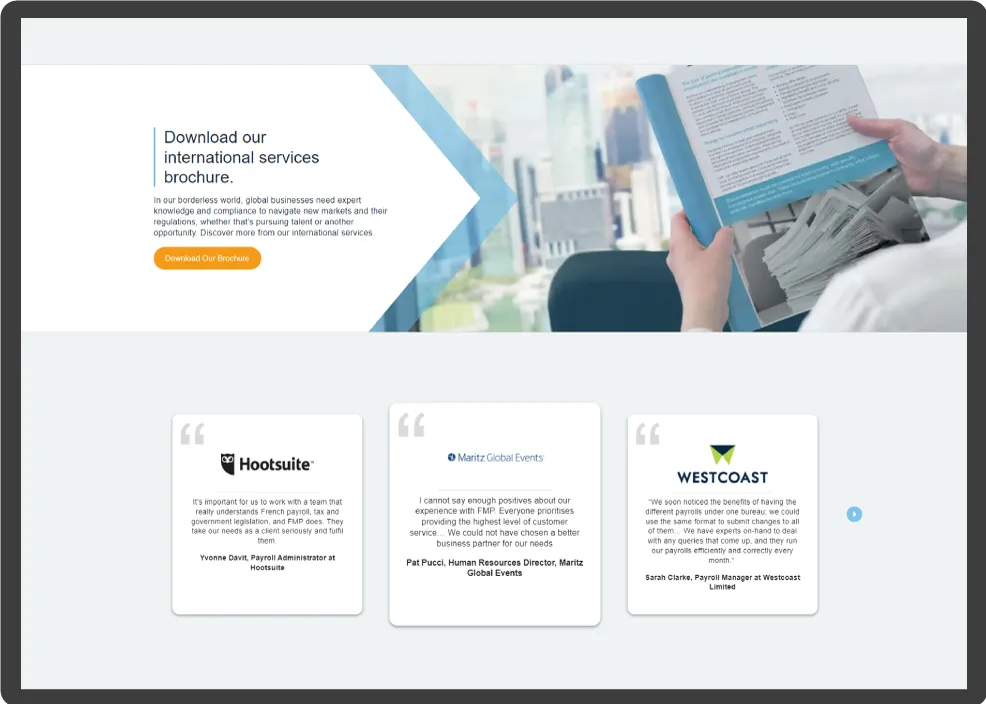 The Result
The team at IRIS have had positive improvements in their customer satisfaction, reporting they are much happier with the overall experience in achieving their goals. This is a key part of the site's success, conversion rates have increased and continue to see valuable enquiries reach the internal sales teams.