Project: Development and Web Design
Quench Your Thirst for Sales With Bespoke Systems and Digital Marketing
The Brief
Our task was to develop and manage a back and front-end web application that would enable Punch's consumers to access a free pint voucher via their smartphone or tablet and redeem in a pub. This was with the aim of increasing brand awareness and driving footfall to one of Punch's 621 participating locations. Find out how we achieved a 27% redemption rate.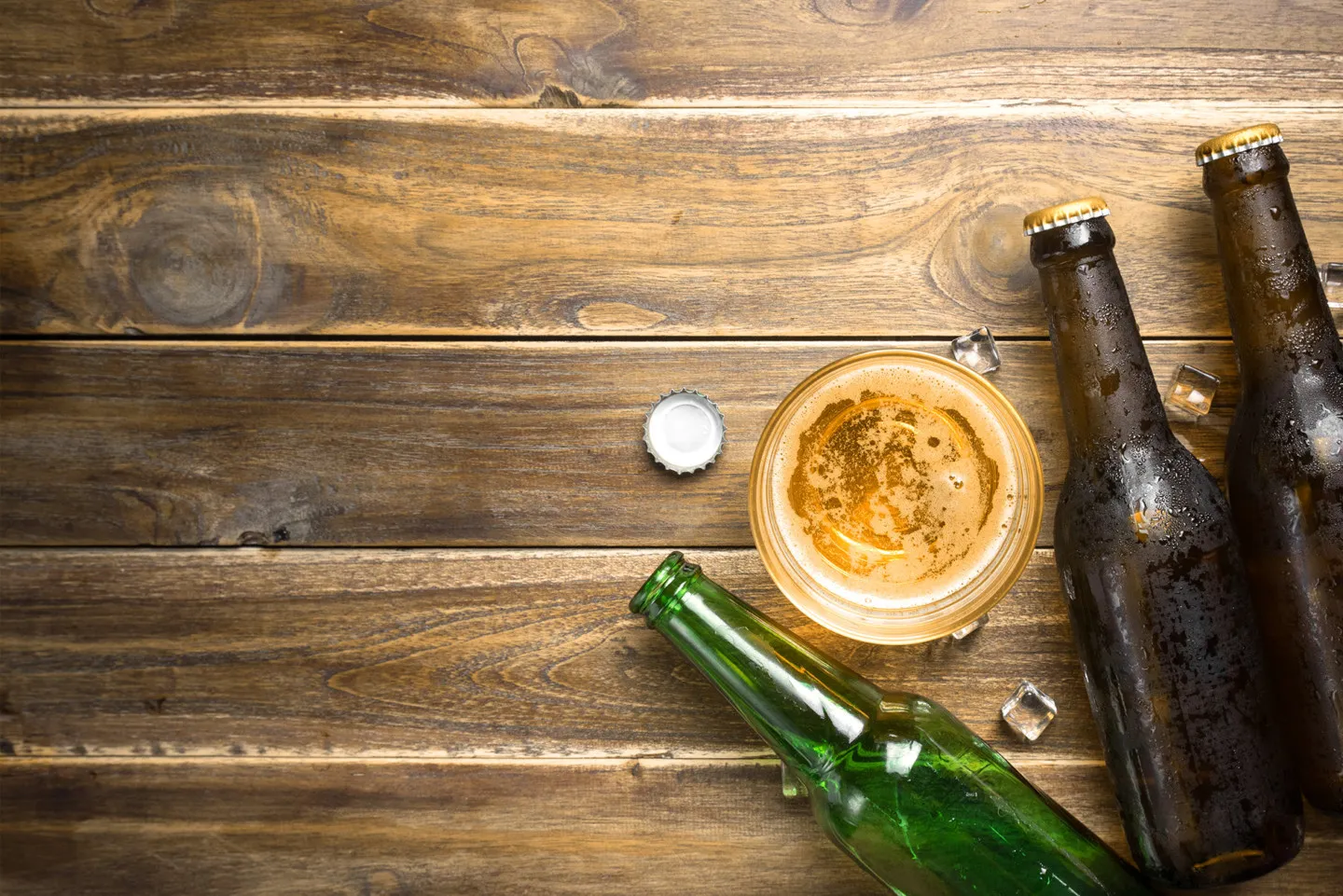 +4.1K
Vouchers redeemed within pubs
What We Did
Web Design
We created a user friendly web application for mobile devices with customer and administrative portals. The customer portal featured integrated age verification to ensure that vouchers were distributed to appropriate consumers. The web app captured the consumers' names and email with a check box option used for further marketing opportunities.
The user facing web application featured a "pub finder" section that helped consumers to locate pubs nearby via their mobile location service (if allowed) or by using a manually inputted post code.
Development
In order to redeem a voucher at the pub, the user would show the voucher via his or her mobile device. The system would predetermine the expiry date in advance and only show a voucher via the device if it were unique and in date. The web application was hosted on a scalable cloud platform allowing us to react to any needs – either by adding more power in case of very high traffic or reducing the power (i.e. overnight).
Also, the secure administrative area was set up to allow access to authorised users only to manage the application and report on redemption immediately. Pub management was also setup to give admins an easy and quick way to mass update and import pub information.
Marketing
621 pubs in England and Wales took part in the promotion within the Punch Taverns group. Each pub had a certain number of pints allocated. To reach the prospective customers for these locations we used geo and demographic targeted advertising on Facebook. Along this we carried out outreach and online PR to place the deal in front of relevant target markets online.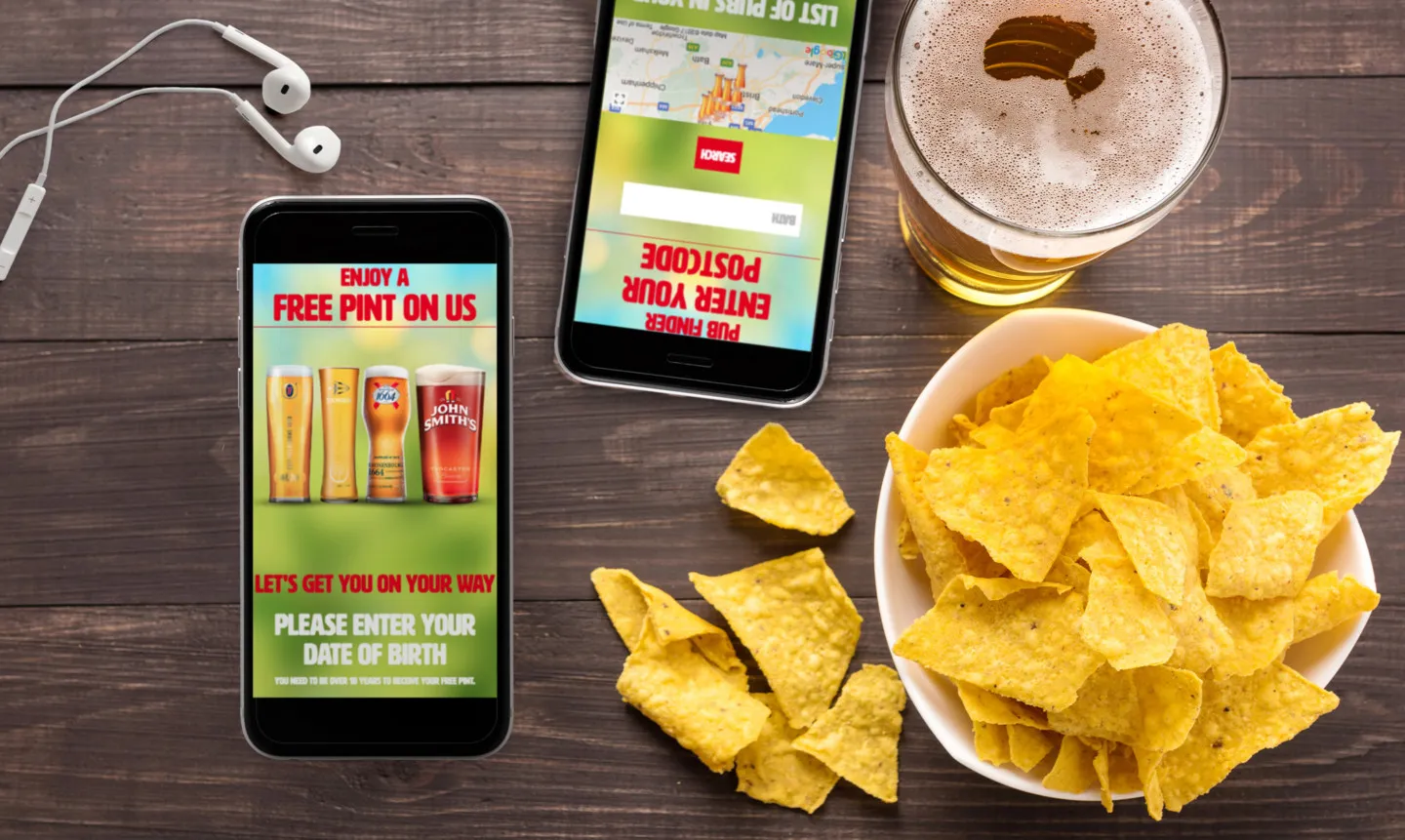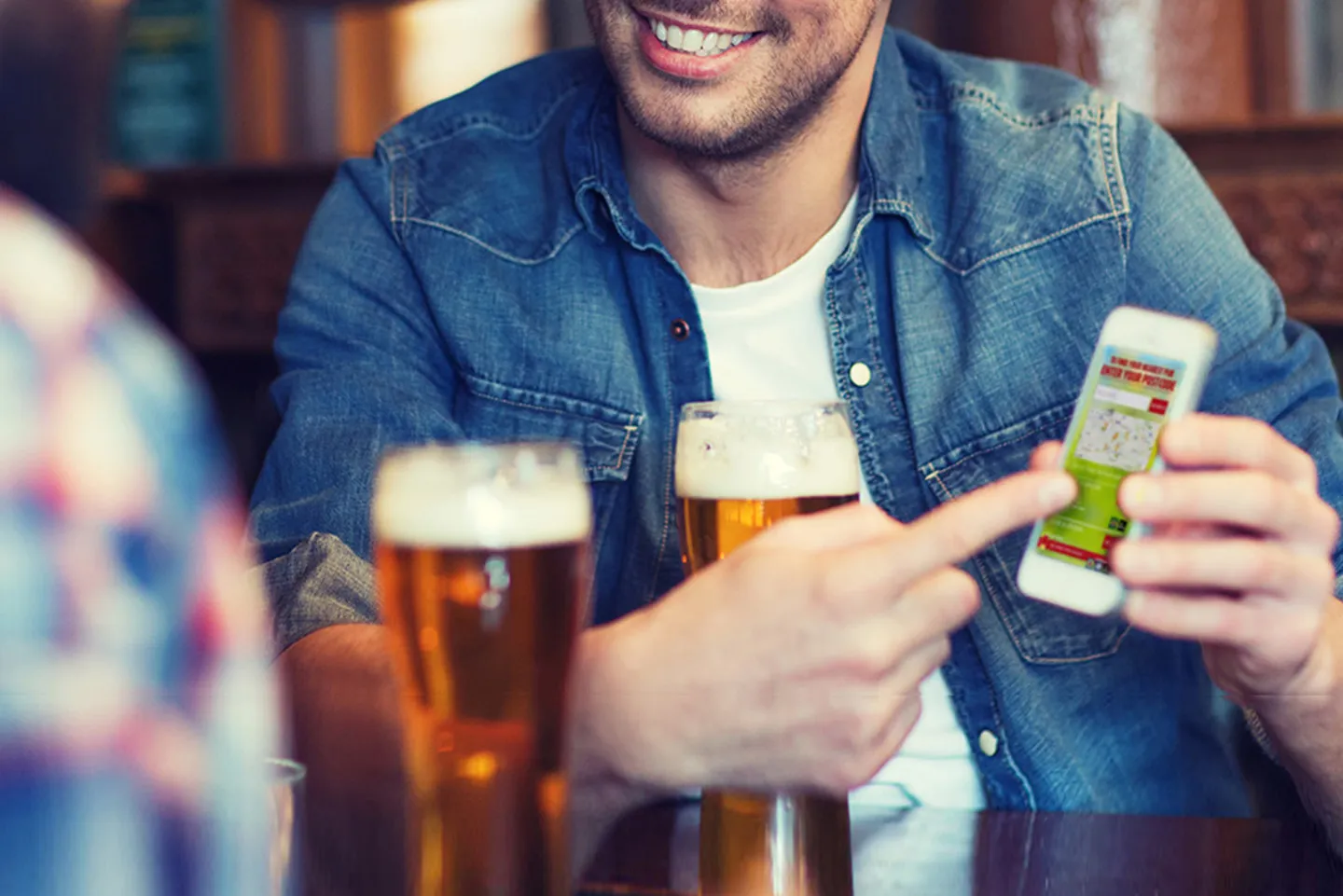 The Result
The perfect e-commerce brew
The first Free Pint Promotion was a great success across the county. 621 pubs took part in the promotion and received an increase in footfall and brand awareness. After the one week promotion, Punch Taverns achieved 15,309 registered users and a redemption rate of 26.9%.
Based on this success, we recently relaunched the promotion with Punch Taverns, again for a week-long campaign. This campaign gained even more registered users, with over 5,000 visits coming from the dedicated Facebook promotional campaign.