Project: Web Design and Development
An Expert Website for Restoration Specialists
The Challenge
Restorations (UK) have over 30 years' experience in the disaster restoration services, from fire and flood contamination. With thousands of properties from single rooms to large supermarkets and offices under their care. Their previous site was not performing, so a new site was needed to showcase their expertise, knowledge and to provide a trusted source for new customers, to enquire.


The Solution
A sense of urgency was needed for the site's visual approach due to enquiries are generally for high-priority emergencies. The look and feel had to reinforce this criteria, with easy to read, clear calls to action for the hotline. The site was populated with targeted product pages, and interactive content including, custom before and after image functionality, animated map for their coverage to remove any ambiguity.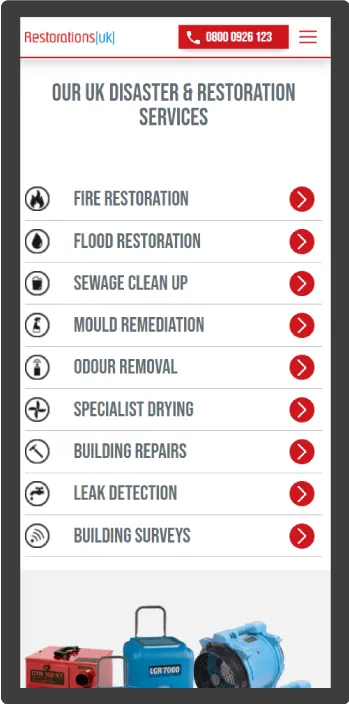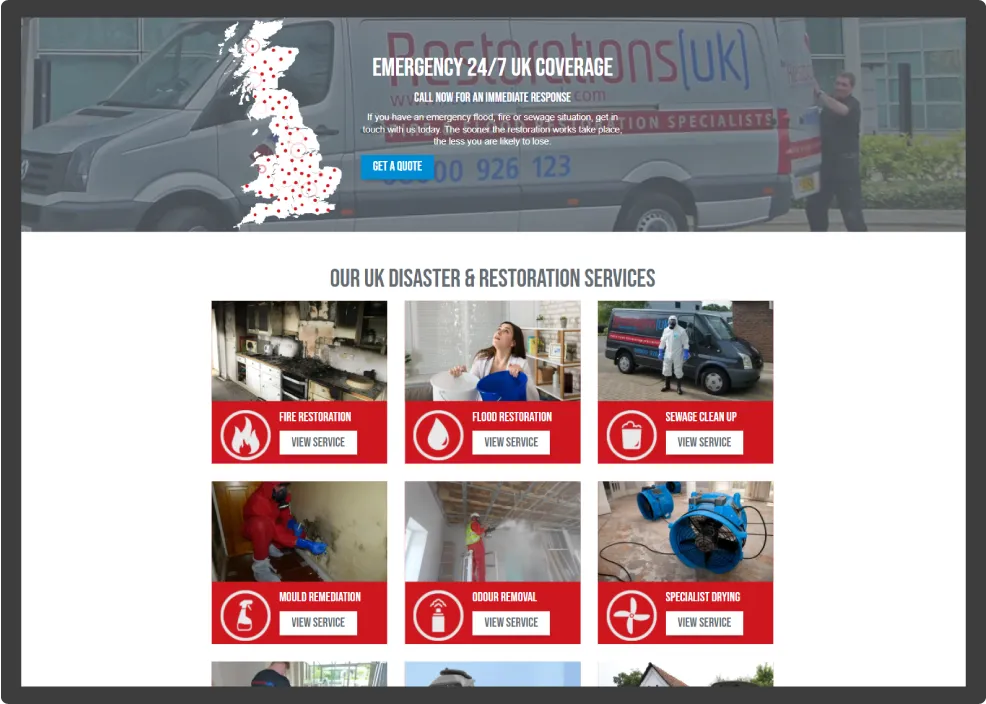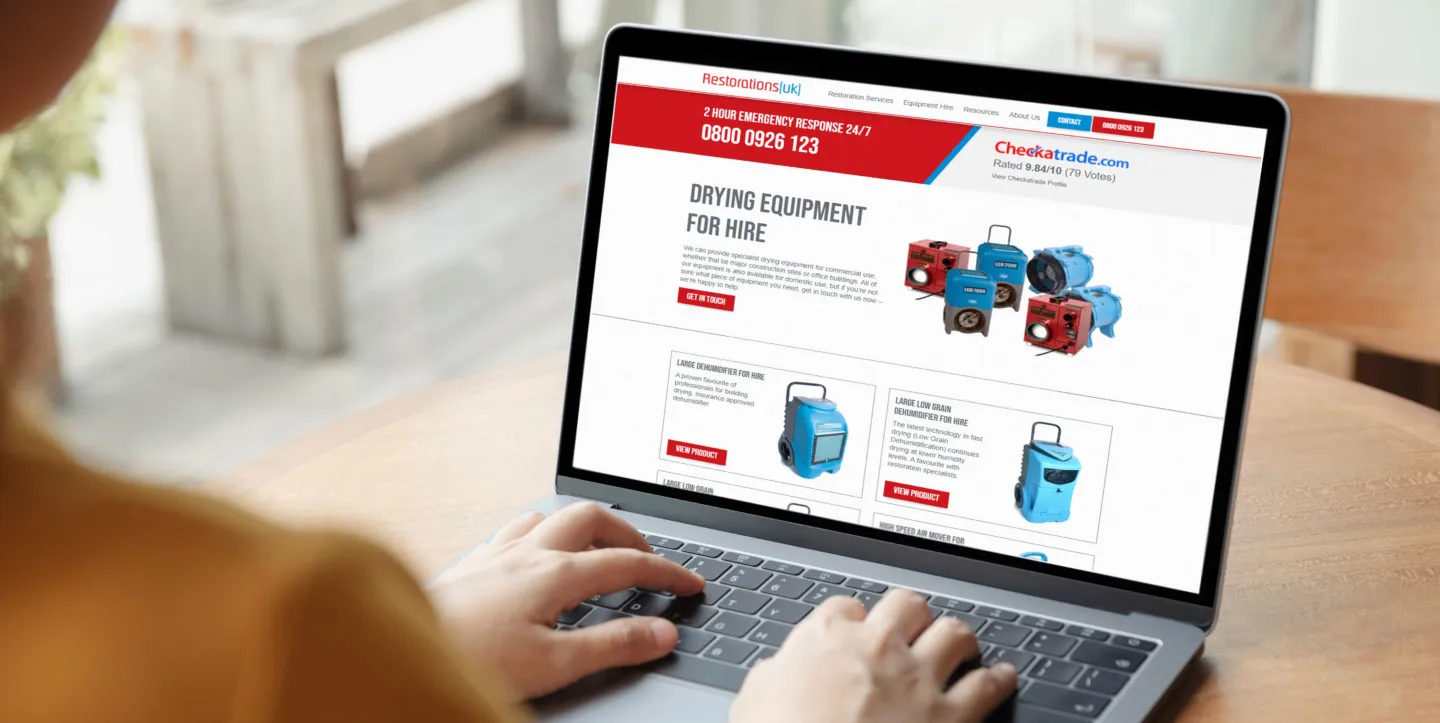 The Result
Due to the clear channelling and data capture, Restorations have been able to respond much quicker and more accurately, with advice, information and follow-up appointments to assist and deliver to their customers needs.