Project: SEO, Development and Social
Jazzing things up With a Responsive Ecommerce Site
The Brief
Ronnie Scott's wanted a website that combined eCommerce, event management, and the style the famous jazz club is known for. Our website redesign provides consumers with a great user experience, while allowing the Ronnie Scott's team to easily manage events and bookings at the back end. Thanks to our eCommerce platform, Ronnie Scott's has seen an increase in online ticket sales and bookings. A monthly email packed with the latest gigs and deals kept Ronnie Scott's thousands of fans in the know and coming back over every week.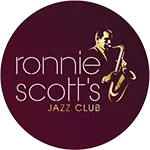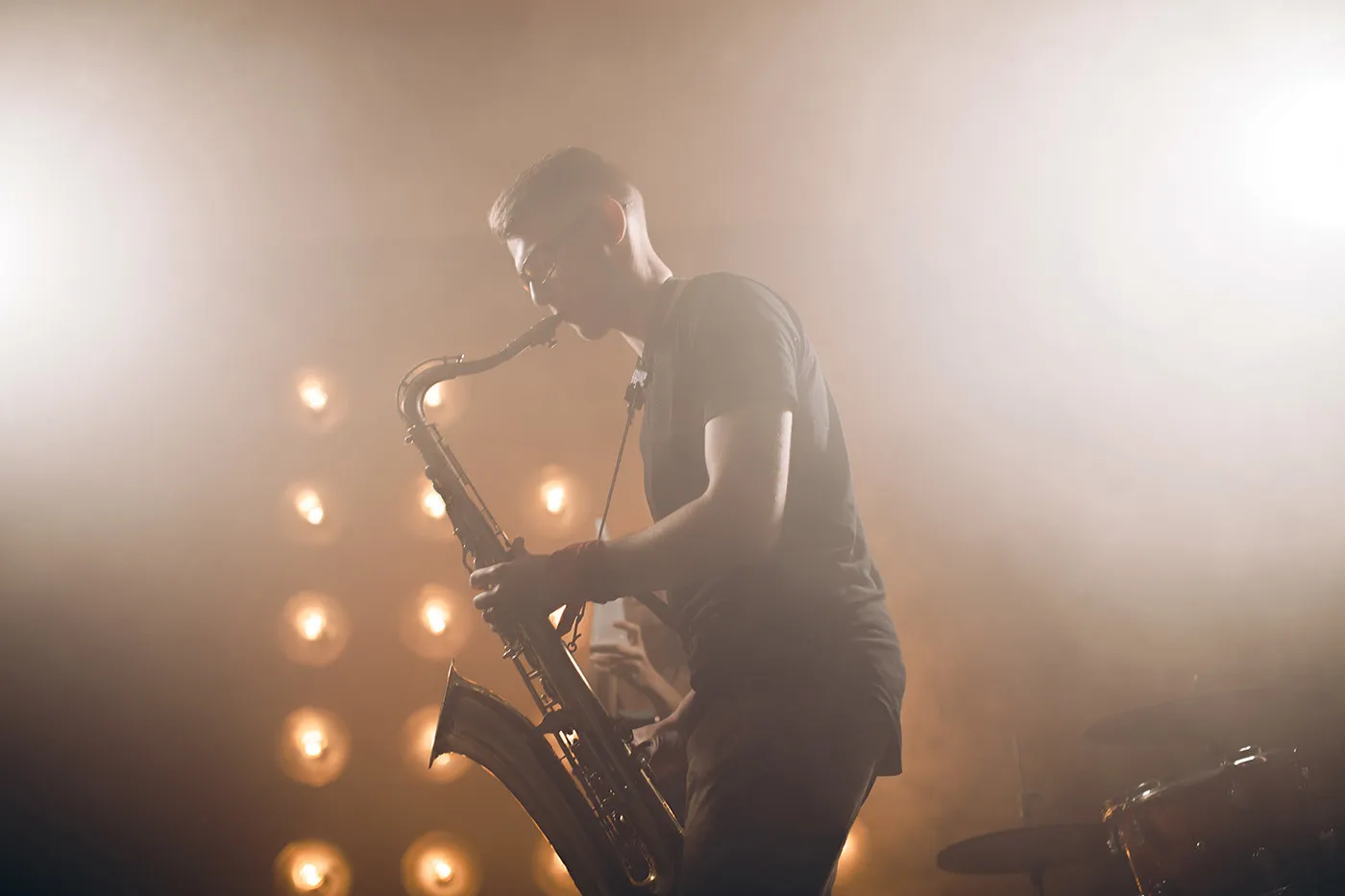 +170k
Customers sent regular emails
+£4m
increase YoY in online conversions via organic search
What We Did
Web Design
We created and maintain a stylish and responsive website. The site is packed with eCommerce features including an online booking system, an events calendar and online store. Now the Ronnie Scott's site offers a great user experience and practical back-end management.
Event Management
At MRS, we manage Ronnie Scott's event calendar and online booking system. We pride ourselves on offering a reliable and user friendly event management system for both the Ronnie Scott's team and their customers.
Email Marketing
To help Ronnie Scott's reach their thousands of customers, we have generated and managed monthly email newsletters. This email was packed with the latest news and offers to keep prospects hot and ticket sales in the seven figure range.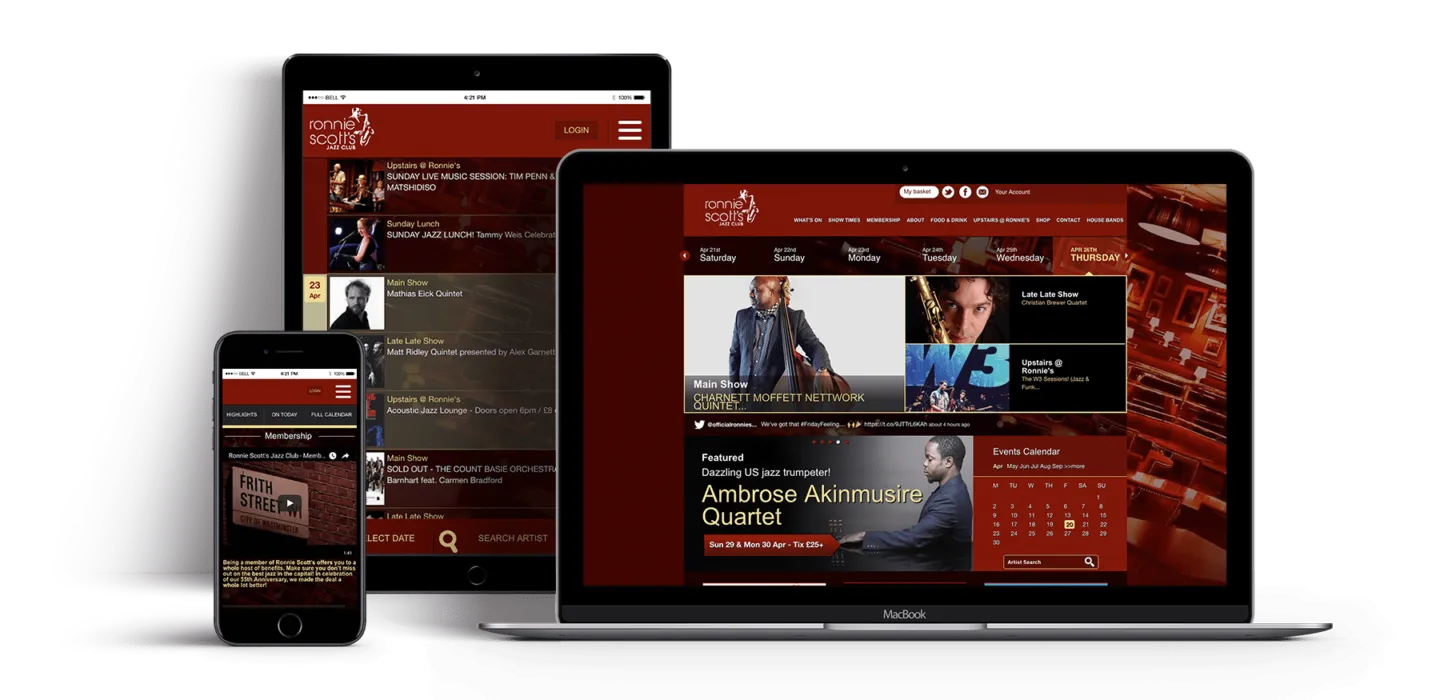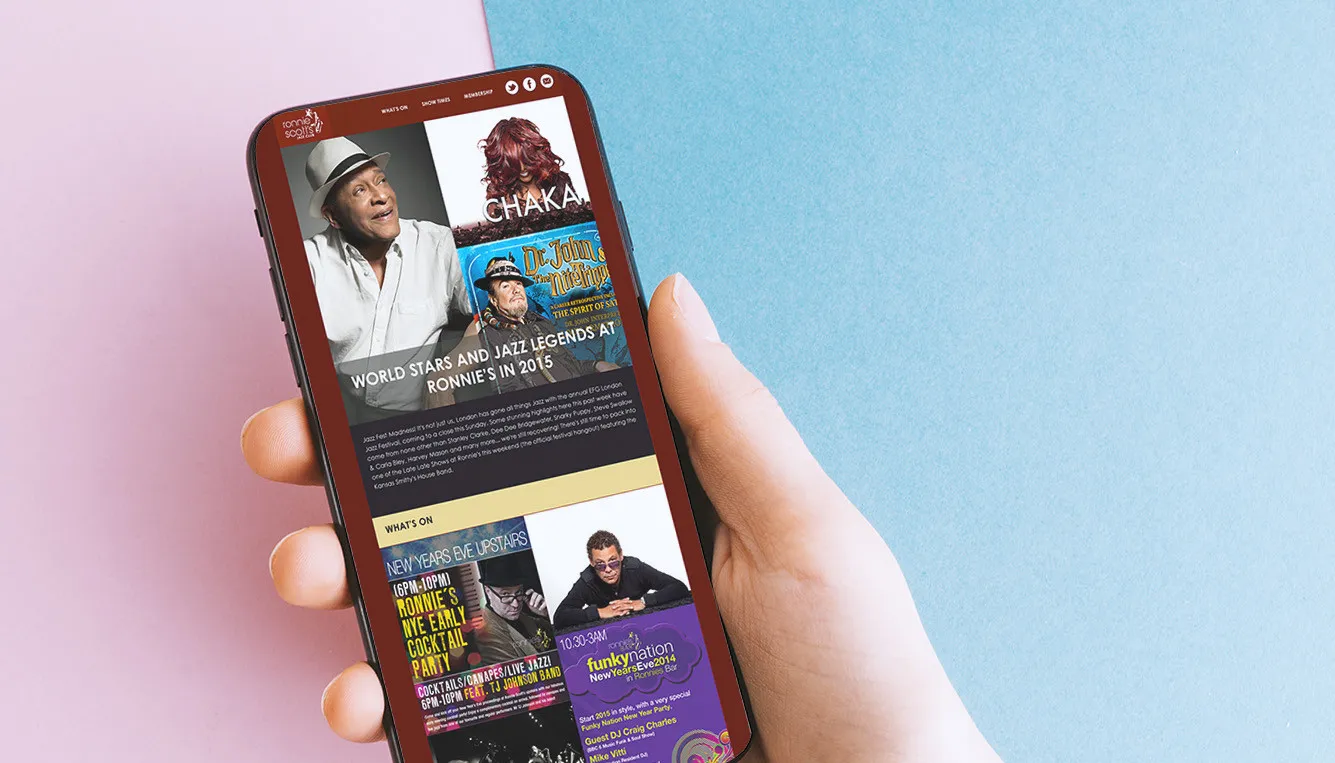 The Result
Improved visibility and more traffic
Today, Ronnie Scott's receives over £400,000 of business a year through their site, thanks to our eCommerce platform. With over 8 million pageviews a year, and emails reaching over 170,000 registered users, we have been able to increase Ronnie's visibility and followership year after year.
Ronnie Scott's new website features a wealth of features designed to enhance the user experience. We added an events calendar and full eCommerce store for both tickets and merchandise. Their fully optimised website oozes functionality and has a look and feel worthy of such a stylish and prestigious venue.