BBQ anyone? You don't have to ask us twice! Here at MRS, we're a team who know how to have a good time, so when Carol opened up her home to us for our annual BBQ, we descended in true MRS style!
This is a date in everyone's diary that no one wants to miss. Carol and Paul kindly host this summertime event at their house and invite all of us at MRS, plus everyone's other halves and children. It's a full-on get together!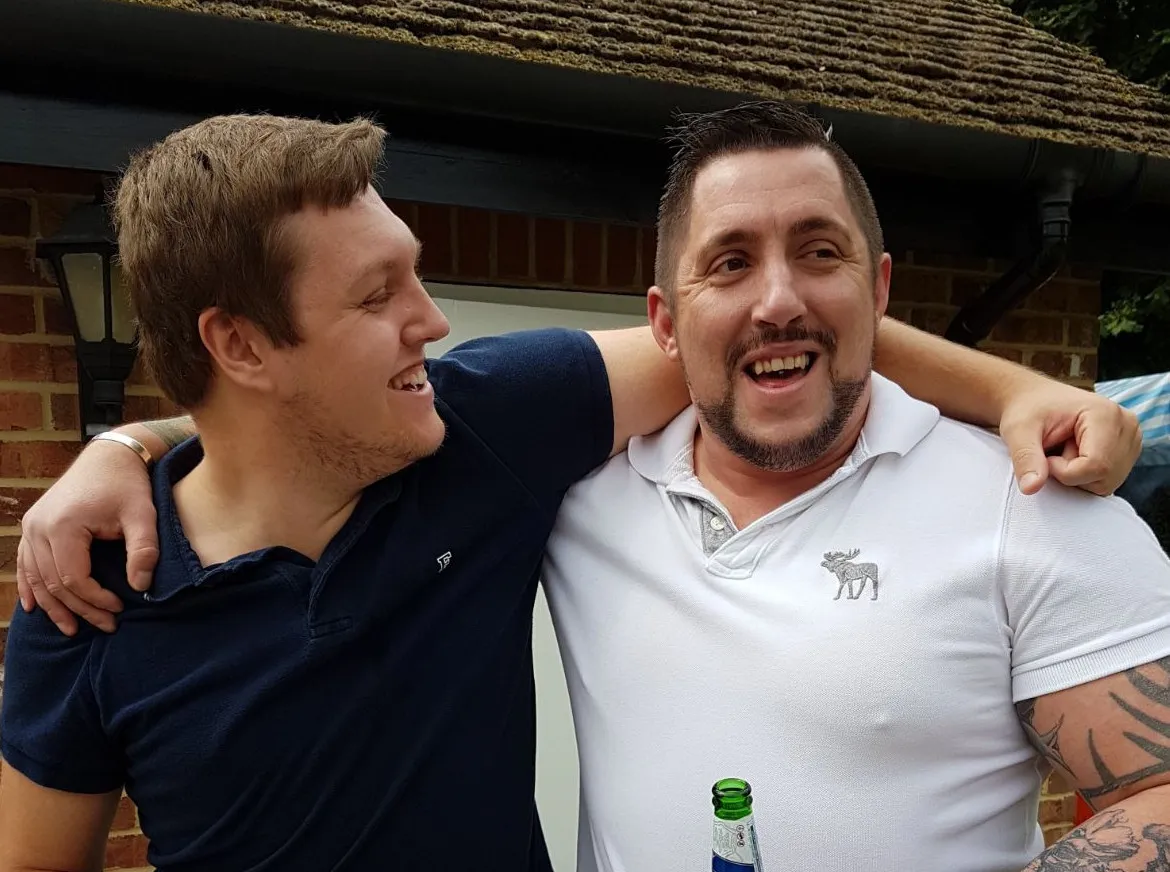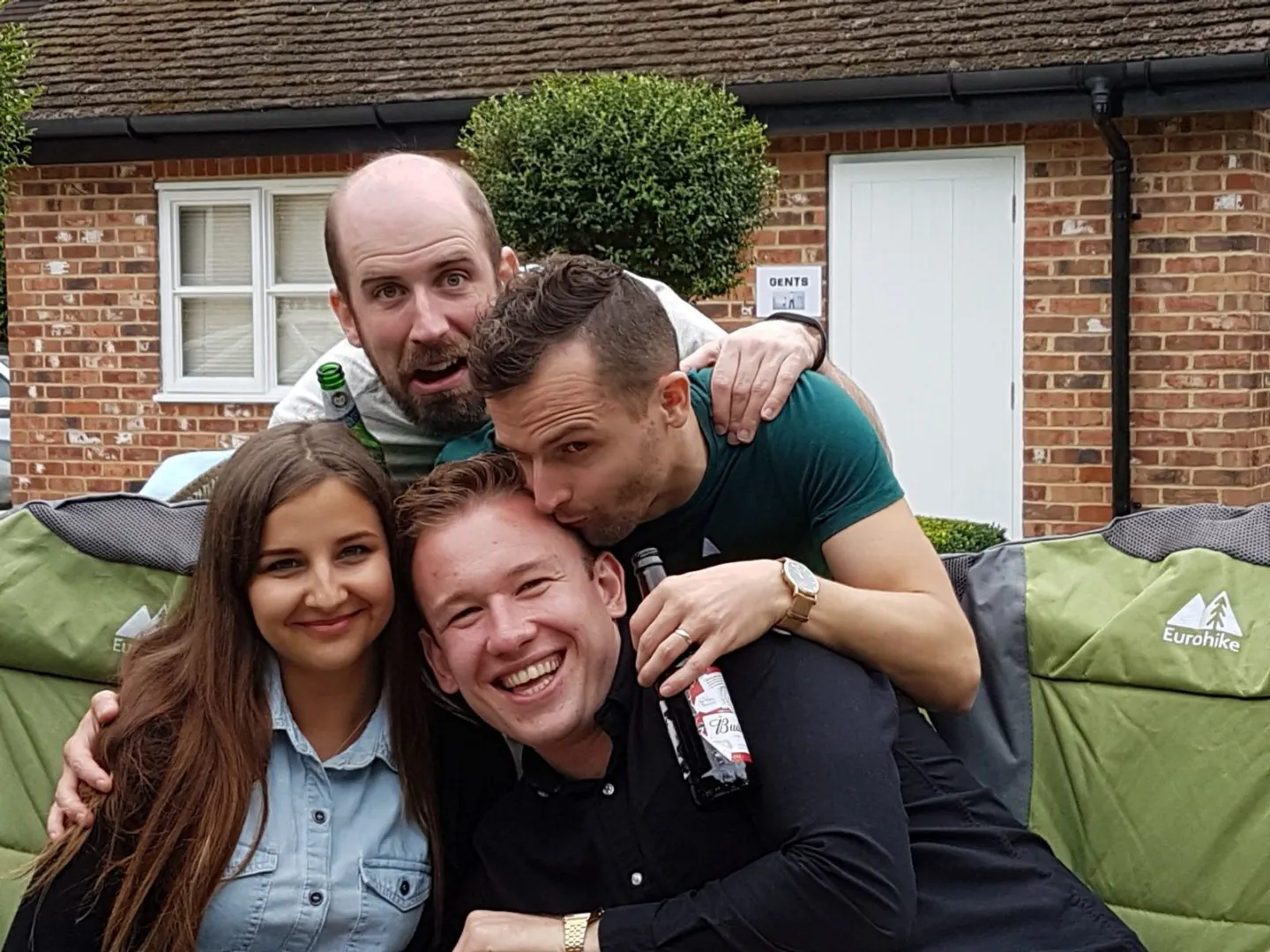 We were all braced for some typical British summer weather, and started the party…inside. But we were surprised by an afternoon of sunny spells and light cloud, meaning we could all migrate outside into the garden. With the BBQ sizzling away and the drinks flowing, there was much mingling and merriment before we ate.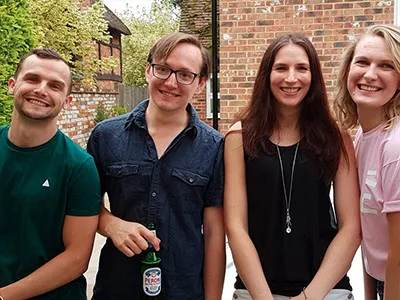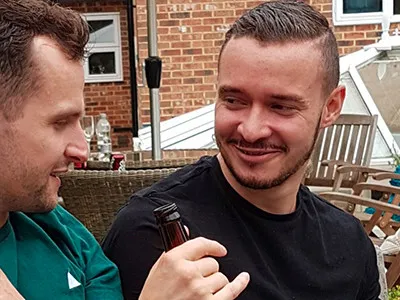 We have Adam to thank for bringing along the swing ball, which was probably intended for the children, but instead was completely ta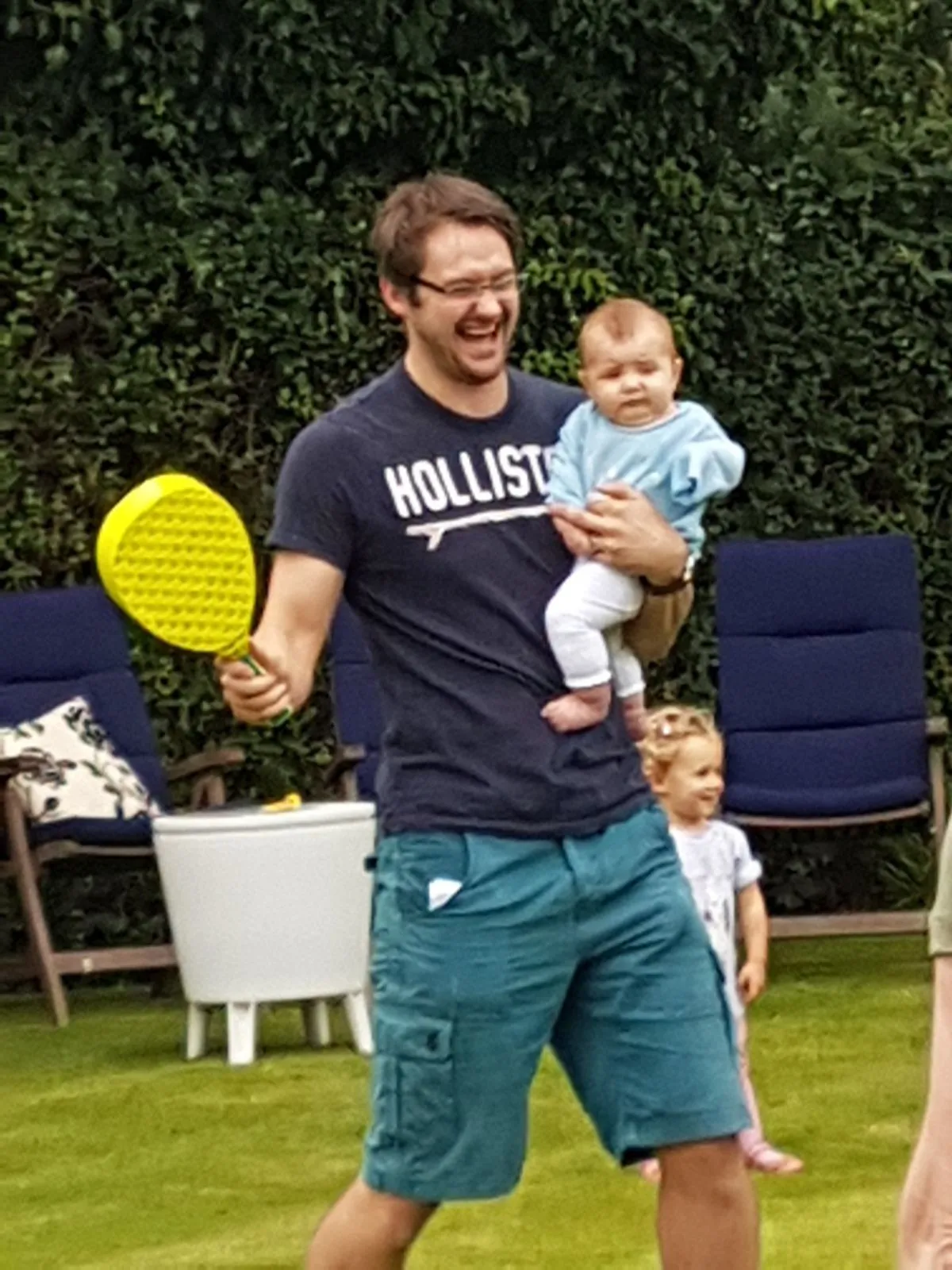 ken over by the not-so-grown-up adults! Last year we all went to the local park, but this year we brought the park to us!
(No babies were harmed in the taking of this photo! ➡️)
The food was soon ready and, as always, there was a stampede of hungry MRS people all trampling each other to reach the burgers. Those of us that didn't wish to be crushed in the rush hit the salad bar first! We're all in agreement that the food was excellent, and there was so much of it that most of us had the leftovers for lunch at work the next day!
Cue the food-induced coma… After we ate, there was a definite lull in proceedings as most of us had over-filled ourselves and needed some recovery time. But soon the energy levels picked up again and there was a entertaining game of catch that started up using a giant tennis ball. The rain stayed away all afternoon so we could all enjoy being outside.
All in all, we had a lovely time channelling the summer vibes, messing about in the garden and stuffing out faces! Check out the rest of our photos to see just how much fun we had!