S

timulate.

E

nergise.

O

ptimise with…
MRS Link Juice!
Introducing MRS Link Juice, our all-new, high energy juice drink developed exclusively for SEO professionals.
After five years of development, our in-house team of expert Search Mixologists have developed the perfect recipe guaranteed to put the fizz back into your link building.
MRS Link Juice contains 100% pure link juice, naturally sourced from the Serchoptomese River and infused with our patented mix of high octane, premium grade additives and substitutes.
Contains: BS (10%), Torene (40%), BH (30%,) KWDs (12%), Focusin (18%) – That's right! MRS Link Juice always gives 110%.
So if your digital marketers are lazy, disaffected and lonely, give them MRS Link Juice and see the difference!* MRS Link Juice is guaranteed to give them the get up and go they need to help you achieve YOUR business goals.**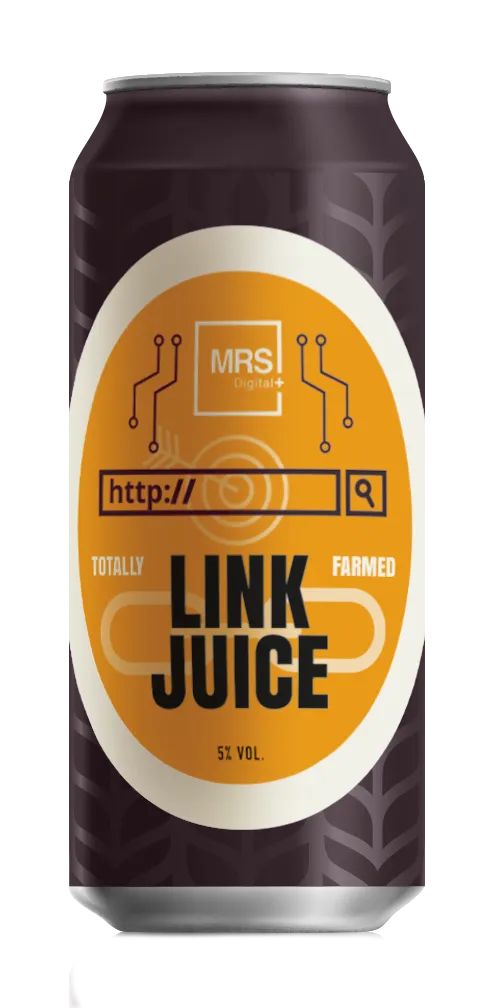 MRS Link Juice. Totally Farmed, No Authority
Coming soon! MRS Link Juice for your dog!
Available in no good retailers near you. Ever.
*Side effects likely to include rash, spontaneous change in hair colour and uncontrollable laugher
**Results may not align to your business needs
WARNING: MAY CONTAIN TRACES OF SPAM