With photo editing available at the touch of a button, staged 'candids' and the ability to build an image however you choose online, the 21st century is a difficult time to be authentic.
And whilst this statement is certainly no revelation, it looks like things might be changing. Authenticity is increasingly on the agenda of change-hungry Gen Zs, and it's starting to show in their digital usage.
Incredibly popular social media app BeReal is symptomatic of this (6 million people accessed the app daily in March 2023). This need for authenticity is seeping into the personal lives of consumers across the globe, and it's only a matter of time before brands will need to follow suit.
But what exactly does authenticity look like as we progress through 2023, and how can brands leverage it in the digital space?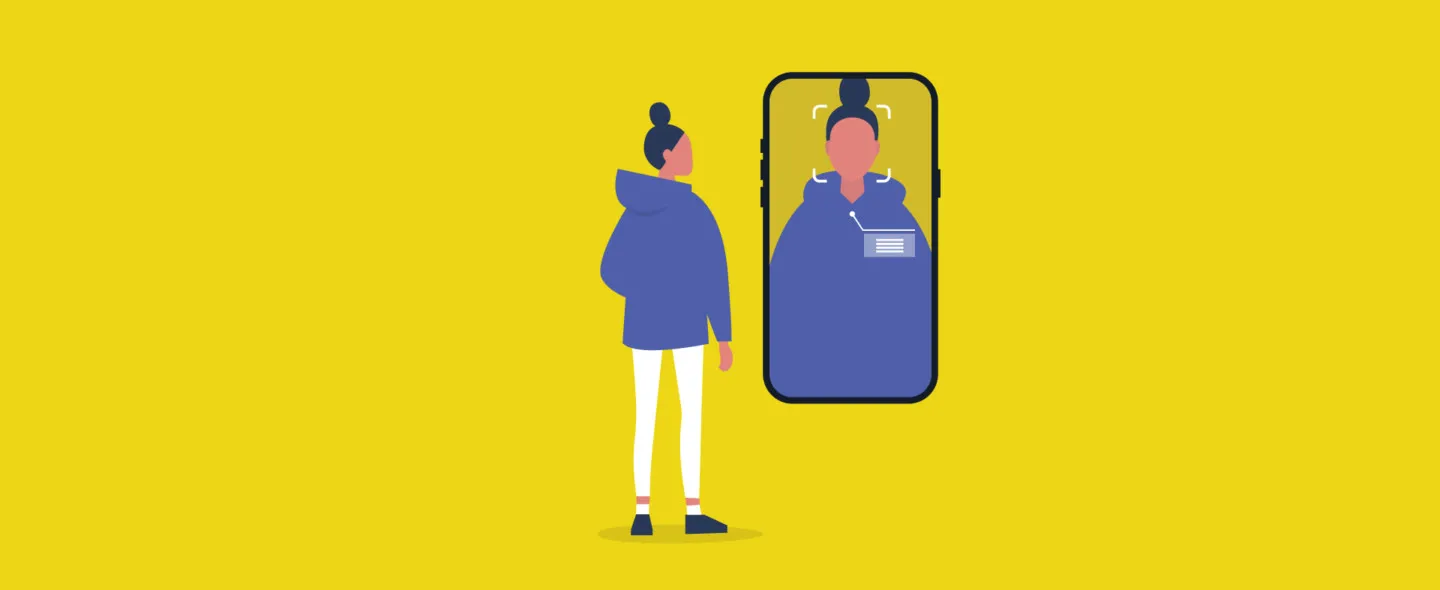 BeReal and the Rise of Authenticity
What is BeReal?
One of the latest social apps to join the repertoire, BeReal is taking the social media world by storm. This photo-sharing platform encourages users to post an unfiltered photo of themselves and their view once a day. This prompt is at a random time, and users have just 10 minutes to post their photo once it's been taken or it's gone.
What's it got to do with authenticity?
Only continuing to grow in popularity, BeReal certainly isn't going anywhere (we're looking at you Twitter…). But didn't Instagram start in a similar way? Although it didn't utilise quite such strict rules as BeReal in its infancy, Instagram did start in similarly humble beginnings with its lack of altering filters at the time. Won't BeReal just end up the same way as Instagram?
BeReal is taking it one step further. If the app's features weren't enough to convince you of its drive to encourage authenticity, then its lack of ad space and influencer marketing certainly will. The app is solely for the user, and it shows.
With 72% of its users in the US between 18 and 24 years old, this app is a Gen Z haven. We're all familiar with the recognisable traits of Gen Z – digital natives, privacy champions and change-hungry. It's no wonder BeReal is becoming so popular with the younger generations looking for more acceptance in society.
BeReal has been a catalyst for authenticity for its predominantly Gen Z audience, and even without ad space or influencers, brands are using this space creatively to communicate authentically.
The Rise of Authentic Digital Marketing
We've been in the game a while. We know that brand authenticity isn't a new phenomenon. It's pretty well known that if a consumer feels connected to a brand, and believes their intentions are genuine and their values align with theirs, then they're more likely to buy from or work with them.
But with consumers increasingly looking for a personalised experience and 'real' digital spaces, how is this being utilised in the ever-changing digital marketing space?
Well, there are lots of brands already doing it…
Chipotle
Although ad space isn't available on BeReal (…yet), and influencer marketing hasn't taken hold of this app, there is still value to be had and some brands are already taking advantage of it. Mexican fast-food chain, Chipotle, is one of the first brands to recognise the opportunity and get ahead of the game.
Chipotle offered the 'first 100 people to use code FORREAL in the Chipotle app' a free entrée via a candid shot on the app. Going on to create its 'BooReal' Halloween campaign, Chipotle has tapped into the unique humour and wealth of opportunity presented by BeReal.
Converse
One of our favourites and one from all the way back in 2010 (yes, nearly 13 years ago), Converse was making creative use of Google ad space that still, to this day, acts as inspiration for PPC ad campaigns.
Coined 'Converse Domaination' (get it?), this campaign was created to target teens searching for genuine advice rather than selling a product directly.
Targeting 'how to talk to girls', for example, Converse used Google Ad space to create real conversations, rather than simply selling a product for highly targeted search terms.
And although, yes, ad campaigns always have the end goal to convert users, this campaign was truly innovative in its thinking. It created content that would genuinely help the user, with the added benefit that they just might find Converse in their journey.
Duolingo
We couldn't finish this list without a special mention. One brand often springs to mind when we think of brands using digital spaces creatively and authentically is Duolingo. The famous owl mascot has been the subject of memes for many years now, and TikTok has only accelerated it.
The genius behind these genuinely funny TikToks is 24-year-old Zaria Parvez. She not only utilises the brand's TikTok account, but she leverages her own to reinforce just how funny they really are.
Jumping on trends in a way that doesn't feel forced, Zaria creates TikToks that really engage users. It's clear she is a TikTok user herself, and it really shows in the content she creates.

How to Enhance Brand Authenticity in 2023
Whether it's your content marketing that needs work or your social presence, authenticity is key. If you're looking to tap into the magic the above brands have when it comes to authentic marketing in the digital space, then there are a few important things you should keep in mind.
Consider if the platform is right for your audience
Investigate whether there is an audience for your users on the app you are looking to work on. While your content may be perfect for your target audience, consider whether the medium you're delivering it on will be too. Not every platform will suit your audience or brand, and that's ok. Your marketing strategy should, instead, consider how best to utilise the right tools available to you and your audience to deliver the right message.
Don't just jump on anything that's trending
We all know how important it is to keep up a social media presence. And while being responsive is a key aspect of good marketing, it's possible to overdo it. Reacting to every single trend on every single platform or medium is just not possible.
In fact, not only is it not possible, but your audience will sniff out that it's marketing for marketing's sake. Your brand or offering won't always be relevant to a trend, and that's okay.
Be genuine with your intentions
Not everything requires a hard sell. As we've learnt from Duolingo, content can serve multiple purposes and should be used to genuinely make content that serves the user first and foremost. This is something that we know all too well as SEO experts, but it can be carried over to all areas of digital marketing. Create content that you genuinely want to make, and that your audience would genuinely want to consume.
Listen to your audience
And knowing what your audience wants to consume is only possible if you listen. Tailoring your digital marketing to your audience's needs isn't a one-and-done job. It requires time and should be taken seriously, and your consumers will know if you don't listen to their needs. Your digital marketing strategy should continually adapt to meet this.
Looking to be more authentic in the digital marketing space?
Look no further. Here at MRS Digital, we help brands soar with our integrated search marketing offering. Contact us today to learn how.