Estimated Reading Time: 15 minutes
Here is a comprehensive list of the most important social media stats for 2021. We've collated the most recent data to bring you the most up-to-date picture of the social media landscape. As we move into 2021, you can use these stats to inform your social media strategies for the year ahead.
Big Social Stories in 2020
Social Commerce
Shopping on social is a growing area with many platforms developing their features to enable merchants to advertise and take part in social commerce more and more.
TikTok integrated with Canadian ecommerce platform, Shopify. This integration gives Shopify merchants the ability to manage campaigns from their Shopify CMS. With social commerce growing, it's expected that the global social commerce market will increase by 34%.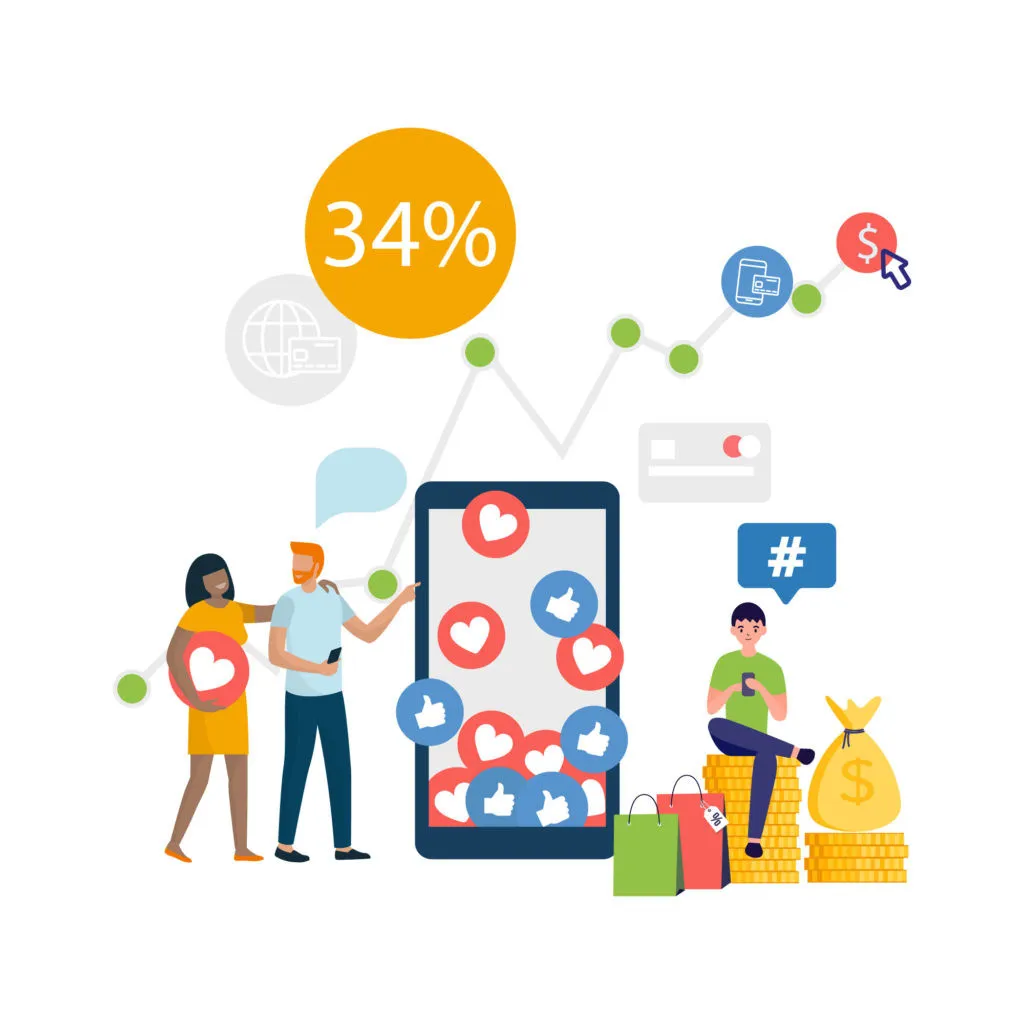 How COVID-19 Shaped Social Media
COVID-19 affected our lives in many ways, and social media is also one of the areas that has been affected. With many unable to see loved ones, social media is being used more frequently to stay in touch and keep up to date with others.
46% of women and 41% of men aged 16-24 say they have used social media due to COVID-19. 42% of men and women say that they spent more time using messenger services staying in touch with loved ones.
Facebook saw a 50% increase in messaging usage such as Messenger and WhatsApp in countries that had the strictest lockdown measures. Facebook experienced a 70% uplift of time spent on its apps in Italy since the start of the pandemic.
Accuracy of information was also a focus during the pandemic. YouTube banned videos incorrectly linking 5G to COVID-19. Facebook had to up its ante with fact checking during the pandemic, and 7 million posts were removed for sharing false information. Famously, Twitter took on President Trump by labelling some of his tweets as "potentially misleading" as part of their harmful and misleading content update.
The Ongoing Rise of TikTok
Like much of 2020, TikTok has had a rollercoaster of a year with many people in the UK turning to TikTok during the pandemic. This led to its share of social network users increasing to 21.1% from 12.4% in 2019.
However, across the pond, TikTok was facing a very different story, with the social media platform seeing uncertainty over its future in the USA as President Trump signed an executive order to ban TikTok if it did not sell its US operations within 45 days. However, this ban on TikTok has since been halted.
Alongside this, the latest data available for TikTok statistics show that, as of January 2021, the platform has 689m monthly active users worldwide (DataReportal, 2021). That makes TikTok the seventh-largest platform in terms of users, ahead of others that have been around much longer such as Snapchat, Pinterest, and Twitter.
Social Engagement Statistics
Social Media Behaviours
Social Media Advertising
Instagram Social Media Stats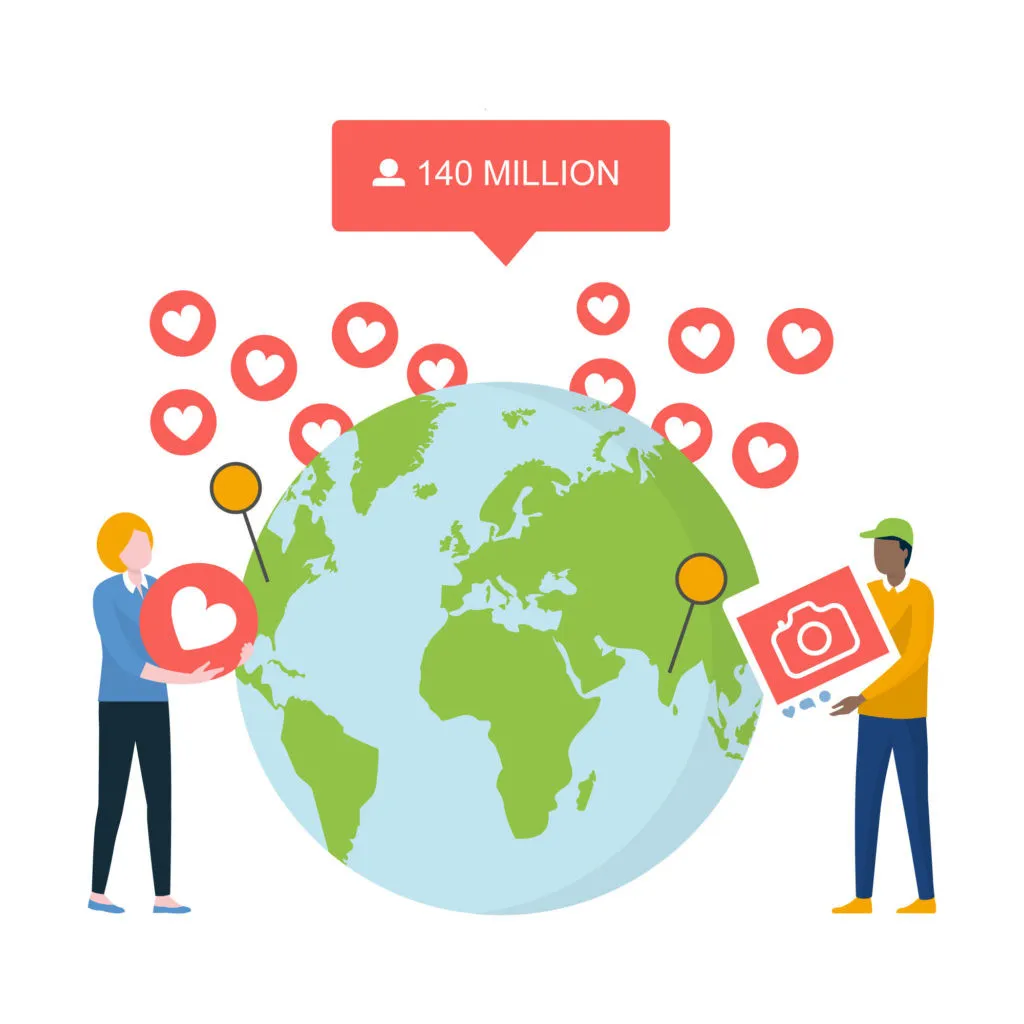 Facebook Social Media Stats
Twitter Social Media Stats
YouTube Social Media Stats
TikTok Social Media Stats
LinkedIn Social Media Stats
Check out some of our other blog posts for more details on the biggest changes in the social sphere for digital marketing.