Project: SEO, Development and Social
Juicy Marketing Raises Brand Awareness for V8 Juice
The Brief
In 2014, V8 set us the task of re-engaging V8 Original drinkers and encouraging adoption of the product among younger demographics. We were also challenged with building awareness of V8's brand new V-Fusion product range, competing with popular chilled juices.
We completely refreshed V8's brand image online. This started with a full rebuild of the V8 website, utilising fun aesthetics and a bright colour palette. Tasked with marketing the V8 brand online in the UK, we rolled out a fresh and fun approach across all digital channels.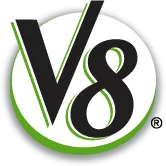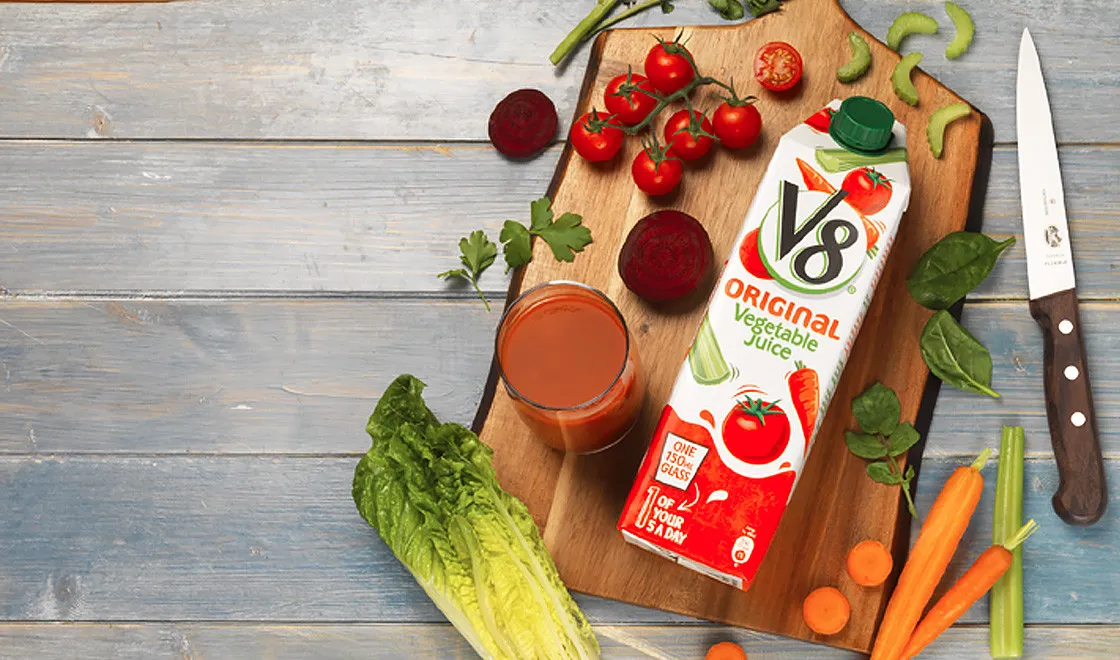 +482%
increase in relevant search traffic in just 4 months
+1.2M
users reached through social media
+1M
people engaging the brand over a month-long campaign
+1000
new users a month on the fruit & veg machine in the first year
What We Did
SEO
With zero organic visibility online, V8 needed a targeted SEO strategy that would position the brand in organic search where they could provide a relevant answer to consumer demand. Looking for fruit and veg juice, a vegetable drink or even UK juices? You'll find V8 in the top 5 results in Google – just 3 of almost 200 relevant keywords now in positions 1-20.
Content
We wanted to create content that would bring thousands of users to the V8 site and have them coming back for more. Our answer? The V8 Fruit & Veg Machine! This simple online game, designed to be addictively fun, proved hugely successful in raising awareness of the brand's juices and distributing product samples.
Competitions
Run of the mill competitions alone weren't enough for V8. So, in January 2015, our ActiV8 campaign had thousands of consumers having fun and getting fit; all to win V8 branded merchandise to wear at the gym!
Outreach
We needed to amplify all the content we were producing for the V8 brand. Utilising a dedicated outreach strategy and careful relationship building, we have been able to multiply V8's organic reach by encouraging others to share our great content.
Social
Daily engagement is essential to keep a brand alive online. We were quickly able to plug into what V8's target audience enjoyed seeing on Facebook and saw engagement grow quickly as a result.
Email
Using snappy headlines and visual content we managed to cut through the noise of cluttered inboxes, delivering engaging content when readers want it most.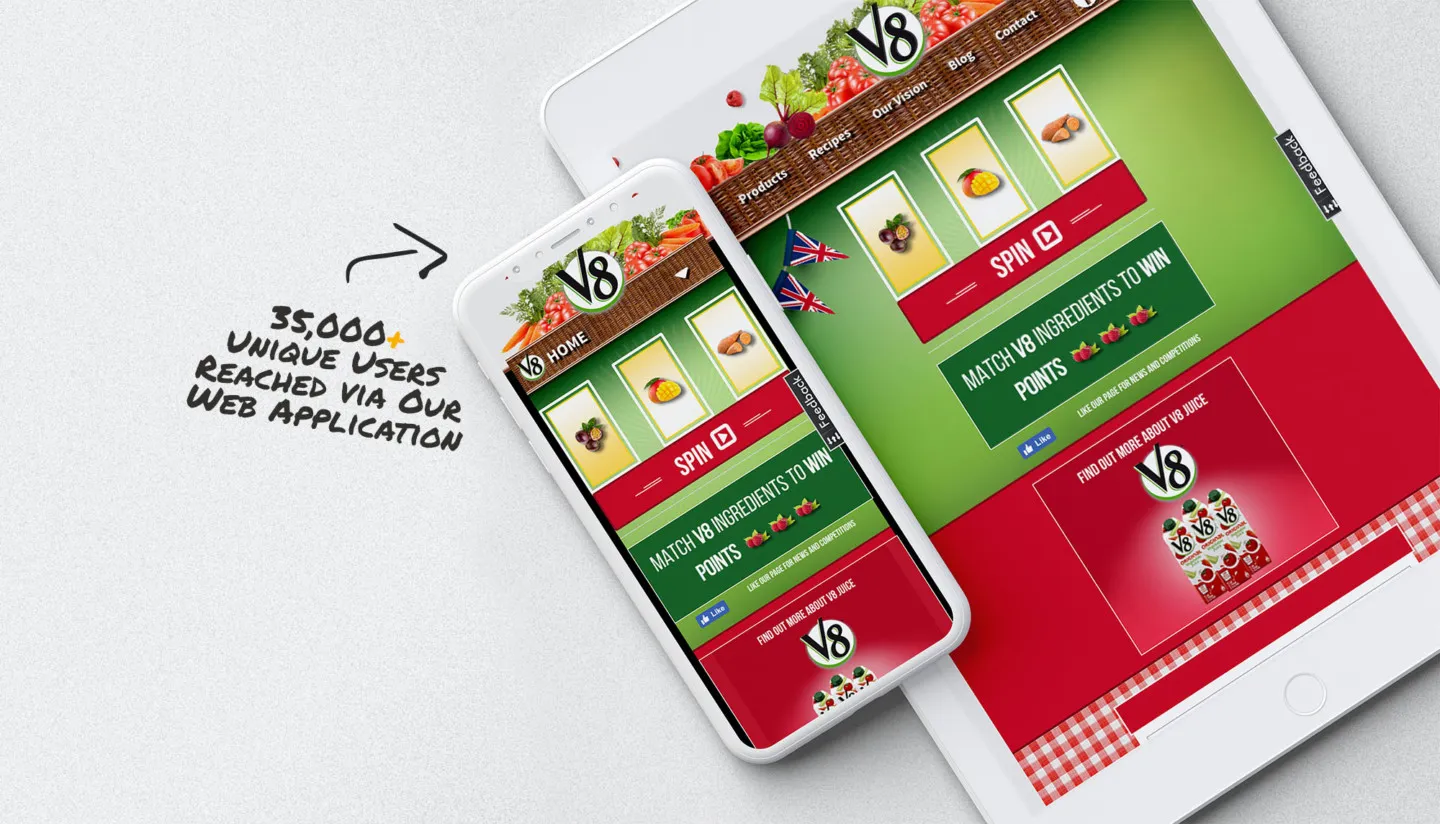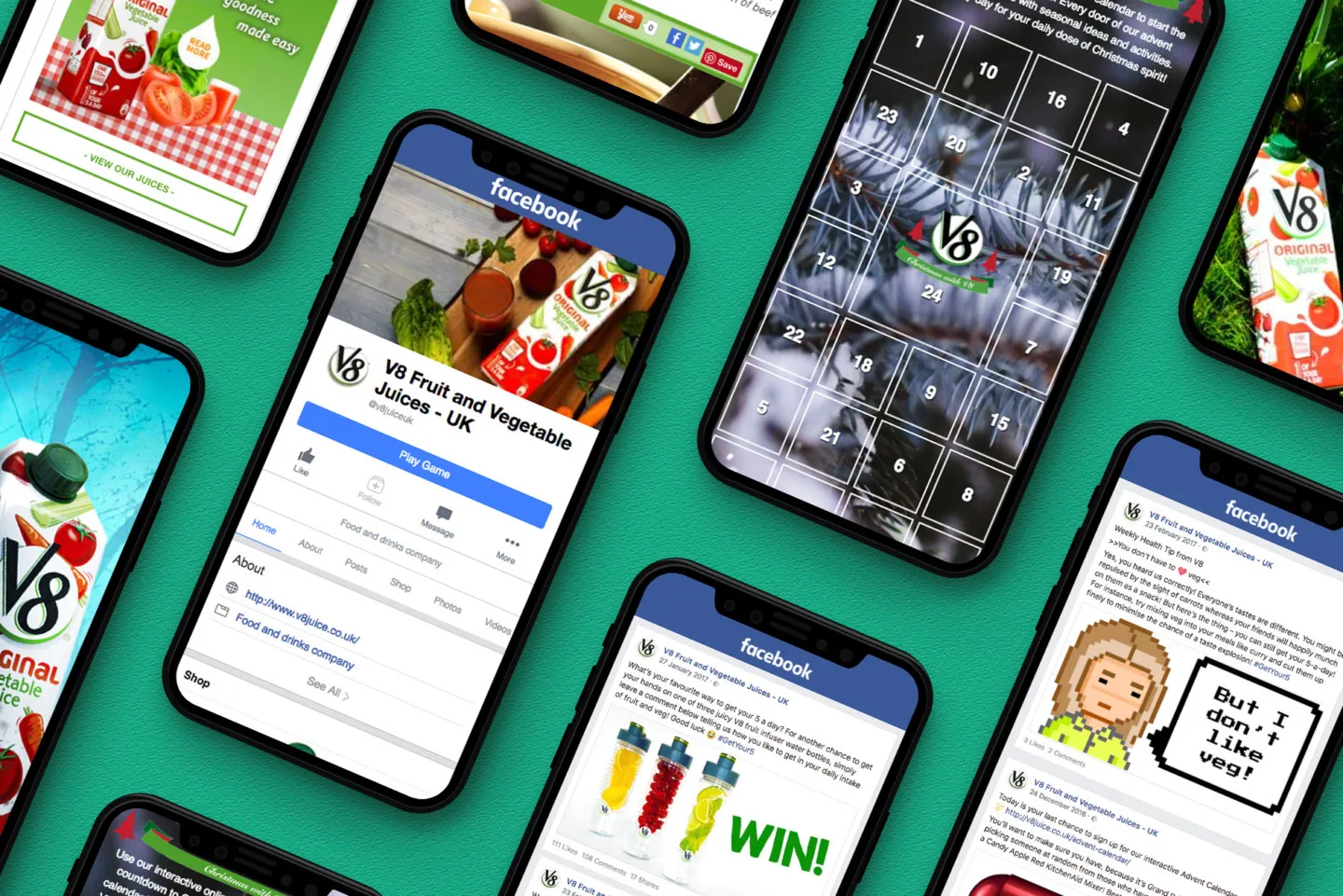 The Result
Boosted brand awareness and huge visibility
The V8 brand website now consistently receives over 10,000 hits per month and on Facebook reaches 100,000+ users per month. The knock-on effect of this has been measurable both in-store and online, where we've seen a marked rise in users searching for the V8 brand and its products. The relationship continues to grow, with KPIs being exceeded and levels of success growing daily. As with all clients, MRS are extremely proud to be an extension of the V8 brand.