Measuring the impact of interstitials, or pop-ups and banners, and how this affects your site's SEO performance is a challenge almost every digital marketer faces. For many of these professionals, determining the value of pop-ups can feel like a dilemma at the best of times, especially with so many "rules" out there.
So, this begs the question – at what expense does a pop-up help or hinder your site? First, we need some context.
Let's Take a Step Back to 2017
Announced in 2017 on a Webmasters, now Google Search Central, blog post titled "Helping users easily access content on mobile", Google released an update targeting mobile sites where "intrusive interstitials" were used, meaning that these sites would not rank as highly in search results.
"Starting today, pages where content is not easily accessible to a user on the transition from the mobile search results may not rank as high"
In the same blog post, Google identified negative applications of interstitials where a page's content accessibility is worsened for the user. This was compared to pages where no pop-ups were present and the content remained uninterrupted.
"Pages that show intrusive interstitials provide a poorer experience to users than other pages where content is immediately accessible."
Google's quest for a perfect user experience saw the search engine crack down on interstitials from January 10th, 2017. Simply, these describe instances where a page's core content is obscured. These include everything from generic pop-ups to email capture lightboxes. If the accessibility of content is under question, then Google considers a pop-up intrusive and will reduce your page's visibility in search.
Google offered examples of pop-ups that could result in reduced visibility: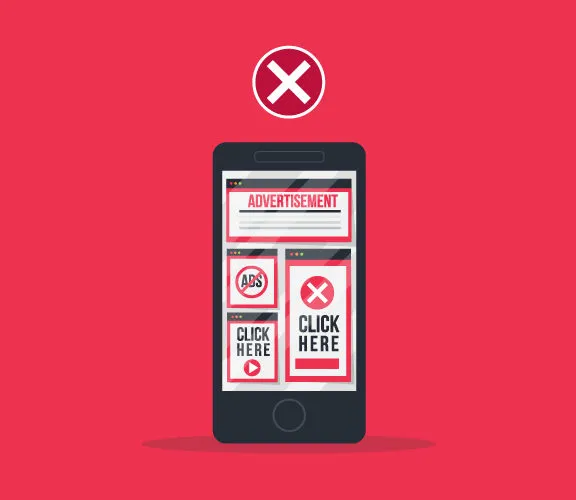 The key characteristics of intrusive pop-ups are outlined as follows and are still relevant today:
Prevents the user from engaging with the main content
Something that appears before a user can even access the page's core content
A part of the content is included in the pop-up
There are certain exceptions, however, and these include:
Pop-ups containing legal prompts, such as a cookie policy
Login panes, or similar
Dismissible banners
Age confirmation for certain sites
Here's what these exceptions look like: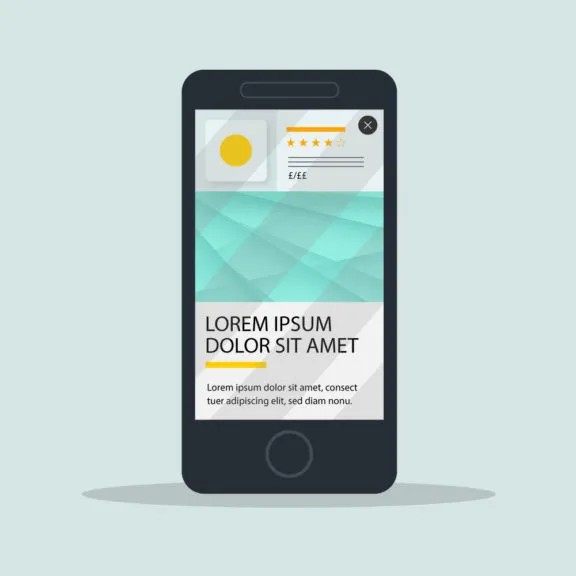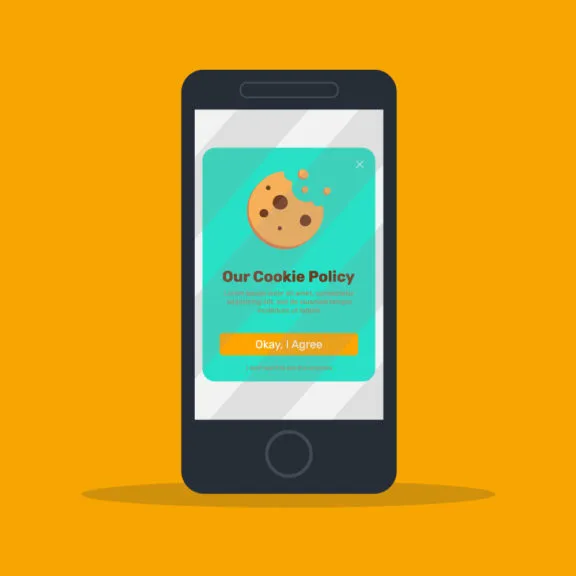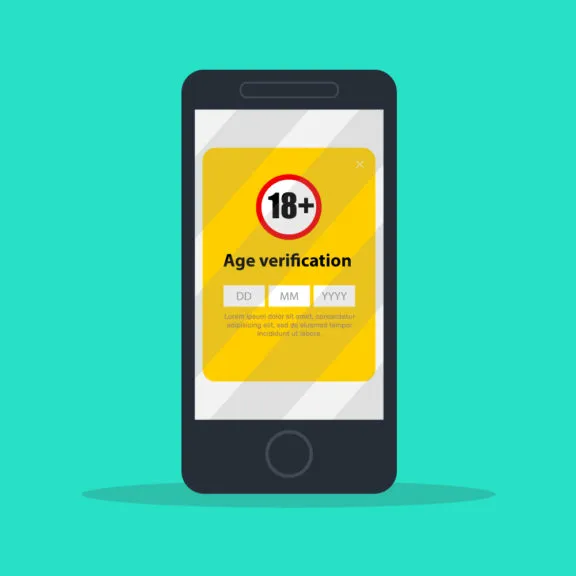 A "Softer" Factor at Play
Fast-forwarding to 2020, during a roundtable, John Mueller, Google's Search Advocate – mentioned how pop-ups could be seen as a "softer" negative factor at play for certain pages (rather than a whole site).
"My understanding is that, especially something like the intrusive interstitial change, that's something that is more probably a softer factor. And it's something that wouldn't be applied across the whole website."

John Mueller
Interestingly, it's inferred that pop-ups won't affect your site's rankings, but if it's a page you don't want to rank, then it's nothing to worry about either.
Why it Matters in 2023 (and Beyond)
Ramped up in August 2021, Google's Page Experience update put an even greater emphasis on the user experience when it determines value from a web page. Page experience defines a set of signals that measures the user experience of a web page beyond its content.
Those web pages that provide the best overall, authoritative information and content are still considered the most valuable by the search giant. Yet, where pages are similar between sites in terms of content relevance, a good page experience can drive more visibility one way or the other in the search results.
This update is the paint-by-numbers way of Google connecting the various signals to inform what it prioritises when looking at a web page's experience. Amongst these many search signals are intrusive interstitials. This means that if your high-ranking page utilises intrusive pop-ups and your competitors don't, you can say hello to a ranking drop.
Then, on the 25th of March 2022, John Mueller, Google's Search Advocate, reiterated the negative impact an intrusive interstitial can have on user experience.
Provided a little more insight into whether rankings can be influenced by a banner popping up on a page in Google's SEO Office Hours, Mueller states that yes, they can be, but there are "multiple things that come into play" here.
Citing both page experience and the role of Core Web Vitals as key factors to consider when it comes to interstitials, as always with SEO, there isn't a straightforward answer. A less intrusive popup can still impact rankings negatively if it affects Cumulative Layout Shift, Largest Contentful Paint and Core Web Vitals. So, it's still as important as ever to carefully consider how and why you're using popups on your site. You can see what John Mueller had to say here:
Does Google Penalize for Pop-Ups
An interstitial or any secondary content that interrupts the user experience is perceived negatively by Google, and a site's SEO will likely be affected in some way. Whilst a pop-up may risk your site losing visibility in search results, there are different types of pop-ups to be aware of.
Not all pop-ups are equal. But many of them can be the enemy of your SEO strategy.
These include:
Window pop-ups
Perceived by Google as possibly the worst kind of pop-up, Rand Fishkin confirmed this when he observed how "new window, no good". Essentially, these pop-ups force the user into a new window.

Most browsers will stop these pop-ups automatically, including Chrome and Firefox. These are bad news.
Overlays
When there is a smaller (and less intrusive) visual element pop-up on page, such as a newsletter prompt, these are called 'overlays' and are not as problematic, according to Google. In fact, these are quite common and can call on the user to make an action that's relatable to a product or service.
Modals
Typically, a 'modal' is interactive and has some visual elements. The most popular example of this is a lightbox for imagery. A modal is, essentially, a new layer of content that the user can engage with. These don't tend to be problematic, unless it's considered spam, or too disruptive to the user experience.
An "intrusive" interstitial
The last type of pop-up, and the one Google addresses in its developers blog, are broadly identified as "intrusive" interstitials, which describes any interstitial experience that disrupts the on-page content. When these are 'heavy' and frustrate the user's experience of content, you'll likely see your keyword rankings negatively affected compared to competitors who don't utilise them.

The most notorious example of this interstitial experience occurs when a user lands on a publisher like Forbes, and there's a wait time between articles (overlayed with occasional doses of advertising). The experience becomes disjointed and frustrated by pop-ups that completely stop the user from engaging further content.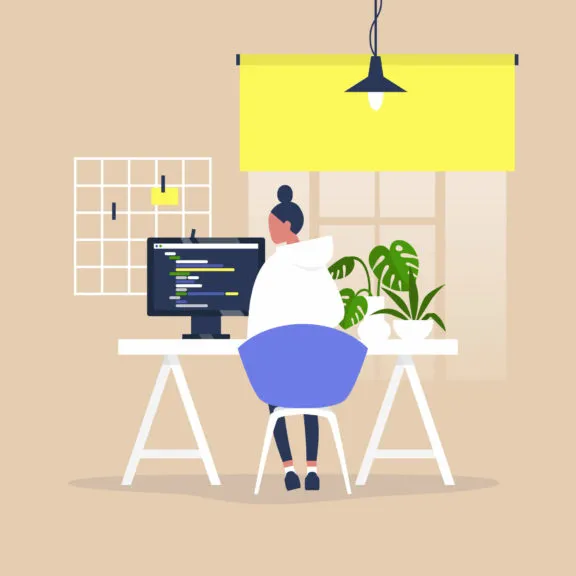 How Are Pop-ups Impacting Your User Experience?
If you're trying to measure the impact of pop-ups on your SEO performance, keep these three factors in mind.
Timing
When the element appears really matters. There may be a difference in how Google interprets a pop-up that appears seconds within a user landing on a page, and where an interstitial is timed to activate after they've finished your content. You will then have to consider for how long a pop-up should last – does it take 3, 5 or 10 seconds and what are the implications of this?
Interaction
Is the content's readability compromised? Or have you designed the pop-up to be easily closed? The impact your pop-up has on the core content can affect organic visibility where other pages can be more effective if they rely on the quality of the content alone to coerce user action.
Content
Content should always be the focus. If a pop-up distracts from the content, then you'll potentially notice a reduction in your rankings in search and your content won't get a boost to its organic visibility.

Yet, if a pop-up is integral to the delivery of the content, then Google will see it as permissible. For example, an age requirement before entering a site and viewing its content is standard practice for certain industries. In this scenario, pop-ups are a kind of gateway into content and are purposeful in filtering out demographics based on legal restrictions.
How To Use Pop-ups Without Hurting SEO
Google may devalue sites where intrusive pop-ups interrupt the user's experience. Despite the risk of losing visibility in search, pop-up advertising remains popular because it can be effective.
After analysing 2 million pop-ups examples, one study discovered the average conversion rate of high performing pop-up content is 9.28 percent. Pop-ups can be resourceful, and the ability to convert a customer from a visitor is too attractive to ignore.
If your site uses pop-ups favourably, but you're sceptical that it might reduce your visibility, there are ways you can intelligently avoid harming your SEO rankings.
1. Know the Differences Between Interstitials
Using our list of site pop-ups mentioned above, identify which ones can be used to gently aid conversion without risking the overall user experience of your site. Content, accessibility and the overall value it offers the user should be top priorities.
Not all pop-ups are equally intrusive. Knowing the differences – and how they affect your user experience – is an important takeaway. When a pop-up becomes disruptive to the user and how easily they access your page, Google could devalue it.
For example, a newsletter prompt may be difficult to dismiss or prevent the user from engaging with the page altogether. This can frustrate users and cause their session to bounce prematurely.
2. Swap to a Less Intrusive Design
If your site is operating pop-ups, revisit the design fundamentals of the content and create a pop-up that feels less intrusive.
If a pop-up, for example, is triggered by exit intent or once the user reaches the end of a blog post, then this is still permissible.
Consider timing your pop-up to coincide with user-activated events, rather than interrupting their experience of your content. Alternatively, time a pop-up to close after inactivity or a few seconds to limit how it impacts the user.
Of course, pop-ups must be as effective as your content. Once the user engages with your content, such as a blog post, it will need to be compelling enough to encourage click through to other pages. This is where content marketing can help you combine effective marketing resources like pop-ups with compelling blog posts.
3. Focus on Content First
Use pop-ups sparingly and plan them to tie into your content experience. If you plan to offer valuable and relevant content to the end user, and you structure it to keep the user engaged as they move through the funnel, then pop-ups can be more effective. Fewer pop-ups at critical junctures in the user journey, such as before an exit, or as they navigate between pages, can help keep reinforce the value of your product or service.
If in doubt, prioritise for great content first. In this scenario, pop-ups are secondary to the page's content and they assist you in the completion of your goals. This might, for example, be using pop-ups to compel a user to remain on site if an exit intent is triggered.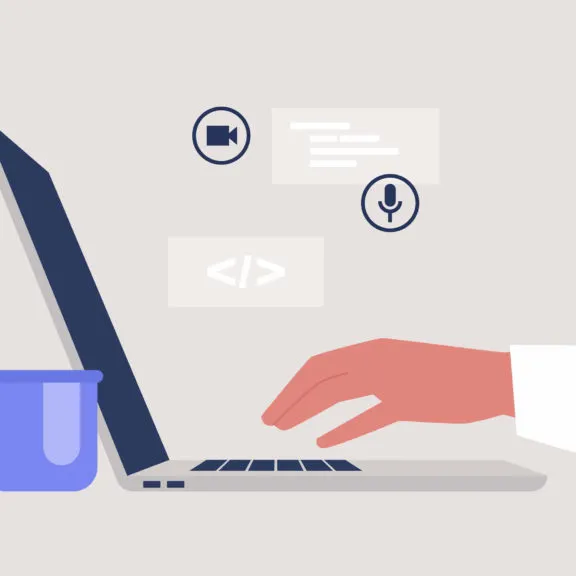 4. Measure with Accurate Data
You'll need accurate data to ensure that your experiments are reliable. Collect this by referring to key metrics that reveal how pop-ups might be impacting user experience.
Those include:
Bounce rate
Browse rates (average number of pages browsed after a user first enters your site)
Return rates (returning visitors)
Time on-site (after the pop-up appears)
The impact of your pop-ups are ultimately measurable, and this data will convey a story about the user on your site. If it reads poorly and the user is clearly deterred by your pop-ups, this is a sign that you're using intrusive interstitials.
Whilst search results are teeming with advice and tips for optimising site pop-ups, it's advisable to try A/B testing (or split testing) to find out the conversion potential of any changes you might want to make. A/B testing is an experiment that compares two pages, or pop-ups, to see how or if a variation affects performance. Typically, the variant with the greater performance wins. This can, therefore, guide what you include on page, showing users the best performing assets.
It helps to also look at the right metrics regularly through the eyes of an Google Analytics expert to see how these pages perform, and always optimise content for user value and experience first. This will test if your popups are effective, and the leads are worth compromising other areas of your site.
5. You Can Still Use them on Desktop
What's been called a "band-aid" by some, there are those who hide interstitials on mobile only, whilst displaying them on desktop. This is one way, it would seem, to creatively make use of interstitials without upsetting the balance of your site. But leading by example, even industry-leading publications – a list that includes Search Engine Journal – still make prominent use of popups. This begs the question that, if they're so regularly used across the web, are they really that bad?
There are multiple tools and resources out there – including plugins – that allow you to smartly target and apply where pop-ups are displayed, controlling which platforms users will encounter them on. This strategy means pop-ups can be exclusive to desktop users. This feels like a free pass for the time being, although it's largely considered a temporary fix to an ongoing problem.
So, Are Website Pop-Ups Bad for SEO?
In short, it depends. Invasive pop-ups that diminish the user experience can devalue your site's content. Instead, Google advises you use pop-ups that are easy to close and won't affect the overall accessibility of content. When the user experience is poor, it's safe to assume that your SEO won't perform very well.
Is It Worth It?
Pop-ups can help you convert traffic, so you may be reluctant to ignore them altogether. You can test and measure the effectiveness of the leads your pop-ups are generating, and this should indicate whether it's worth focusing on your UX and SEO as a priority.
It's also worth thinking about the objectives of an individual page. We know that pop-ups won't affect site rankings as a whole. But if you're not looking for a page to rank in the first place, then you don't need to worry about pop-ups negatively impacting organic performance in the search results.
Looking For Help With SEO?
If you're lost with next steps for your SEO, reach out to one of our SEO specialists and get expert help. Discover more form our SEO services today.