Citations and backlinks can both benefit your SEO in similar ways but it's important to be able to differentiate them. Citations are slightly harder to comprehend than backlinks, as you can receive citations in different forms. Check our guide below on how to differentiate the two, and build them into your SEO strategy.   
What's The Difference Between a Citation and a Backlink? 
The difference between a citation and a backlink is simple, a citation is a direct online mention of your business's name, address and phone number. Similar to a backlink, citations will benefit your SEO by determining online authority to your business. A backlink, however, is a direct link to your website from a page on another website.
The Definition of a Citation
Citations can be tricky, as partial citations are not as beneficial as full citations. An example of a full citation would include your business's complete name, address and phone number. In that particular order. 
For example, a full citation of MRS Digital would be:
MRS Digital, 1 Blue Prior Business Park, Redfields Lane, Church Crookham, Hampshire, GU52 0RJ, 01252 622722. 
An example of a partial citation would be a reference to your name and address, but not your phone number. This wouldn't be as beneficial to your SEO as a full citation, it would be considered as a partial citation. For a citation to benefit your SEO strategy it is very important that it matches the name, address and phone number you have on your Google My Business listing and on your website.
The most important thing to consider when building citations is the format in which you choose to display your name, address and phone number on your GMB listing and on your website and sticking to it. Being consistent with the way you display your name, address and phone number is crucial when building citations as they need to match.
SEO Benefits of Citations
Citations are considered a ranking factor for local SEO. Having your business listed on trusted websites and online directories demonstrates to Google that they should improve their level of certainty that your business exists, this will therefore mean you will have more visibility online and will improve local rankings, meaning more traffic and sales.
Examples of Local Citations for SEO
Citations can occur on local business directories and social platforms, to help your local search engine rankings, ensure your business is mentioned in as many relevant business directories as possible. To start off, the follow directories are recommended for the UK:
Ensuring your business is featured in directories is a good place to start. To find where your competitors have been mentioned locally, you can do this by searching the following: "Competitor's Business Name" AND "Competitor's Postcode" –site:competitorswebsite.co.uk. It's essential that you use quotation marks and the AND to capture citations and not just brand mentions. The last part of this query will exclude results from your competitor's own website.
After searching this, look through the first pages of results and take note of all the businesses that have referred to them and not you, note down the ones to get in contact with, that way you can build up your local citations.
The Definition of a Backlink
A backlink is a hyperlink created that links one website to another. Backlinks can also be called "inbound links" or "incoming links". Receiving backlinks is an essential part of SEO, they help search bots to crawl your site and rank it correctly on its content.
SEO Benefits of Backlinks
Backlinks are particularly valuable to SEO because they indicate trust towards your website. In theory, the more backlinks you have, the more you're trusted by the search engine. For example, if multiple sites link to the same webpage or website, this tells search engines that this is content worth linking to, which could then have a positive effect on a site's ranking position or visibility when searched.
The main things that affect the value of a link are:
Site authority
Visitorship
Relevance
Where the link is placed
No follow vs do follow (authority is page authority and domain authority)
Where the link is pointing to
Location
Anchor text
How to Start Link Building
Link building is the process of gaining hyperlinks from other websites to your own over a period of time. As search engines like Google use links to crawl the web; they will crawl all of these links which will benefit you over time, depending how many you have and who they're from. There are many different techniques used to build links, including building relationships, writing guest blogs or even just asking for them.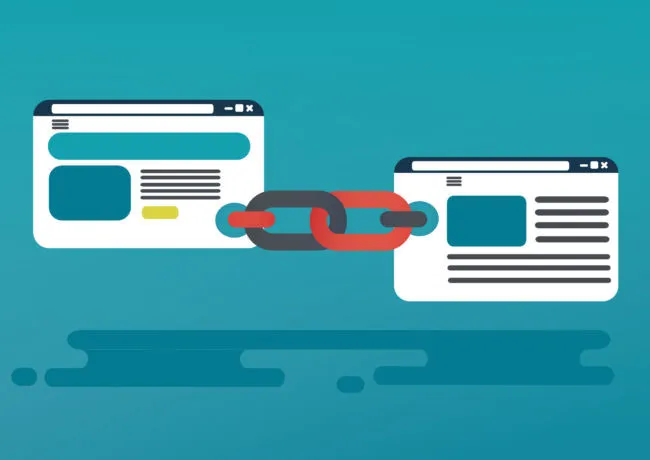 What About Brand Mentions?
Brand mentions can be extremely powerful for SEO, but can often be mixed up with citations. Mentions are much easier to get than links and citations and will likely pay off equally as well. As well as your backlink checker, you need to ensure you're monitoring your brand mentions too. Three ways of growing your brand mentions can be:
Encouraging customer reviews
Influencer marketing (in the form of blogs, YouTube)
Maintaining good customer care
To ensure monitoring and gaining your citations, backlinks and brand mentions is a core part of your SEO strategy, don't hesitate to get in touch with the experts at MRS for further guidance in all aspects of digital marketing.