In April 2020, as a response to a panicking retail market, Google announced that Google Shopping would open free listings for U.S. merchants. From their President of Commerce, Bill Ready's update "It's now free to sell on Google" captured the new move from the search giant after stores shuttered nationwide.
After this large shift by Google to restructure the visibility of its e-commerce, the company revealed it would bring free product listings into its main search results. Since April, Google has quickly released monthly changes to help the way merchants (re)connect with consumers.
Is Google Shopping Free in the UK?
As of the middle of October 2020, Google has outlined its plans to make free listings available globally, including the UK. Since making its services more accessible in the U.S. in April, Google will further open its eligibility to UK merchants and beyond.
Google expanding its free display options to Europe, the Middle East, Africa and Asia, is an extension of its focus on freeing up tools and resources to help SMEs restabilise amidst a global pandemic. Originally, Google's Shopping tool was exclusively paid-only and formed part of an ad bidding process, where advertisers leveraged budgets in exchange for premium web property across its platforms.
"Available globally in mid-October, search results on the Shopping tab will consist primarily of free listings, helping retailers to connect with more customers, regardless of whether they advertise on Google. Shoppers will be able to find more products from more stores, just in time for peak shopping season across the region."

Google has explained the change
According to Google's routine updates for digital merchants using its shopping tools, the platform's recent restructures have been part of a wider thrust to help SMEs regain momentum. For the UK and Europe, Google has also leveraged its other resourceful spaces for ecommerce. In the last few months alone, the Californian company has launched Google for Small Business – a repackaging of Google My Business – and its Grow My Store initiative.
For Google, this move to free up Shopping listings is part of a three-pronged effort: on the one hand, participating retailers and merchants can tap into essential channels to sell their products online and at scale; and, on the other, relevant shopping interests are more discoverable to consumers. Finally, for advertisers, this might create more opportunity to push organic campaigns and promote products at potentially lower costs.
"For retailers, this change means free exposure to millions of people who come to Google every day for their shopping needs. For shoppers, it means more products from more stores, discoverable through the Google Shopping tab. For advertisers, this means paid campaigns can now be augmented with free listings."

From Google's update, Bill Ready shares how it affects advertisers, merchants, and consumers
Is It Working in the U.S.?
Even though it seems like an early judgement, reputable spaces such as Search Engine Journal have heard rumours of improved engagements already.
"The rollout of free shopping listings in the US significantly increased engagement between customers and merchants"

The report observes
"This change has already produced a significant increase in user engagement, with both clicks and impressions up substantially for merchants, meaning consumers are finding more of the products they're looking for from a wider range of options."

In Google's Bill Ready's regular blog, he notices this early trend
It's more likely that downwind of 2020 these changes will nurture more success, especially for organic visibility.
What is New in Free Google Shopping?
Free from the usual ambiguity, Google have been quick to update advertisers and business owners alike about its plans to reshape paid shopping opportunities across its many surfaces. According to Google, surfaces refer to its active platforms where listings can appear – including Google Shopping tab, Google Search, Google Images, Google Maps, and Google Lens.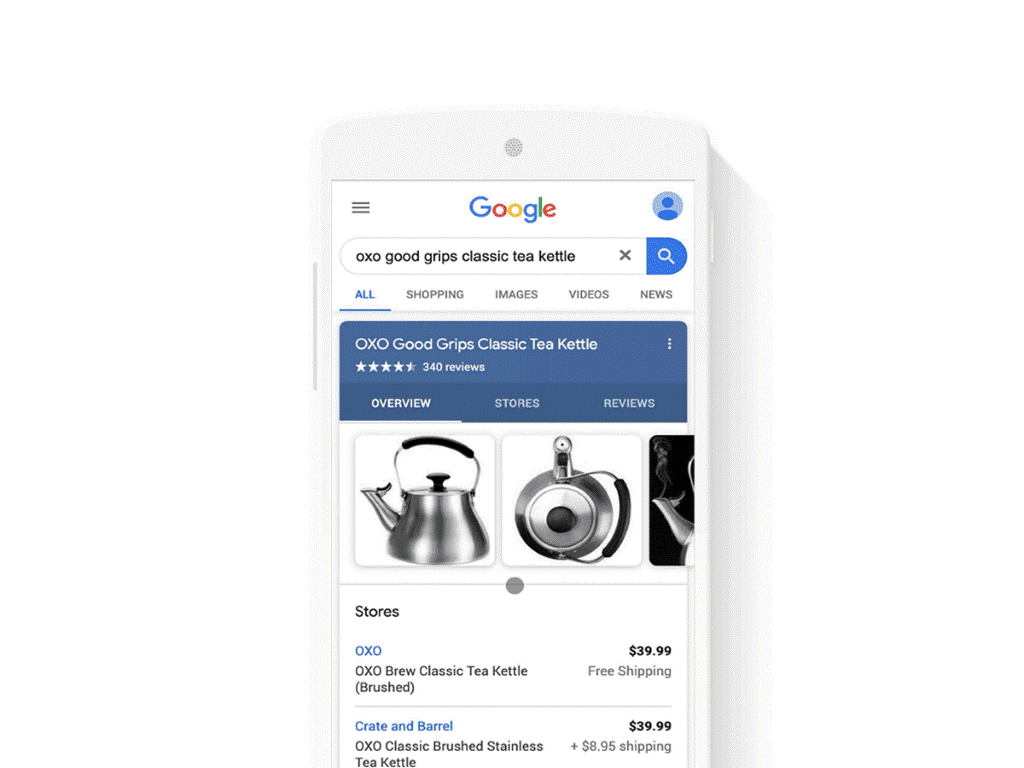 This new setup works from Google pulling products from your shop's product feed and they will distribute across its many surfaces. Yet, the familiar layout in the Google Search Results won't change, including the product carousels (PLAs) which will be loaded with ads.
The Google Shopping space may soon feature more actions central to these updates, such as curated product listings that showcase unpaid experiences. In the U.S. version, certain features could potentially attract better organic product listings such as Buy On Google, Trending On Google or Recent Price Drops.
The free listings will include product data that can be optimised for organic visibility in these spaces. And Google has gradually begun to create more opportunities for free listings to rank, such as its Popular products.
What is an "Unpaid Click"?
Though briefly cited in Google Merchant Centre's Help resource, users will be granted access to a new area of reporting for surfaces. Merchants will be familiar with rich reporting features that taps into the performance of their ads.
In this new shift, Google will soon be establishing an area in its reporting to monitor the unpaid opportunities to list products. Google has mentioned, as a sort of footnote, that the major metric for this new change will be captured in "unpaid clicks". The implications are twofold: the new free listing opportunities are measurable, but also feel more organic. Yet, Google who have historically been aware of their language, choose to label this change as "unpaid" rather than organic.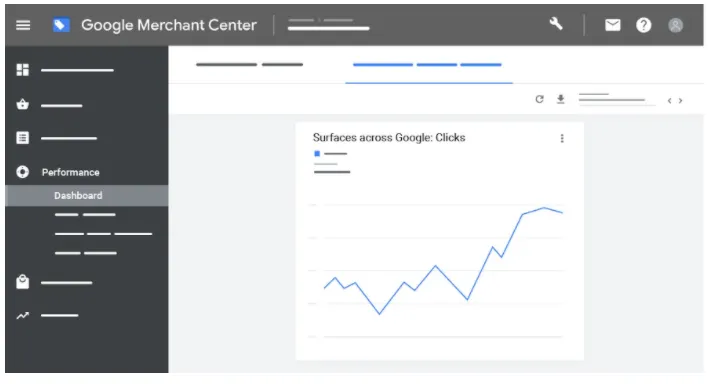 How to Set Up Free Shopping Listings
If you're already linked to Google Merchant Centre then there's no extra step required. You can nominate to promote your products through these new "unpaid experiences".
For new retailers, from the Merchant Centre, follow these steps:
Select Growth
Select Manage programmes from the left-hand navigation
Click the Surfaces across Google card
From here, you can nominate products to feature in your shop's feed for better discoverability. There will be verification and activation steps to authenticate the ownership of your shop.
Do I Need a Shopping Feed, Google Ads or Google Merchant Centre to Use Shopping's free listings?
For newcomers, you'll need to register at Google's Merchant Centre to use Shopping's free listing service. After the usual verification process for your business' setup, you'll need to create and prepare products to feature in your feed.
Both Google Shopping and Google Ads are both tools for attracting traffic. Yet, both platforms are distinctly different.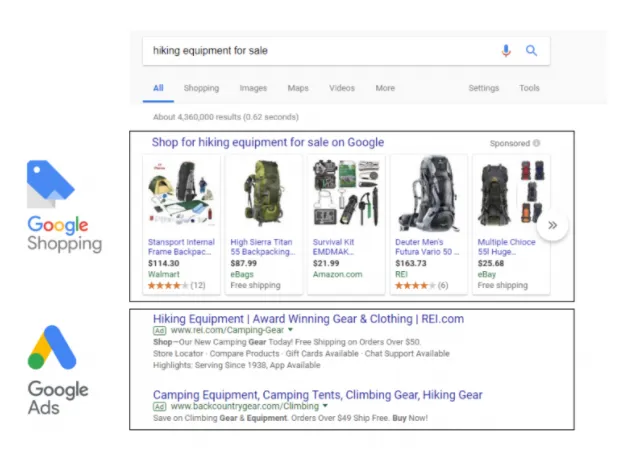 How is Google Shopping different?
Shopping is a great resource for sites with visual products or a higher volume of products in their inventory. This is normally a beneficial option for ecommerce sites with products, as opposed to services.
How is Google Ads different?
Ads, formerly Adwords, works like an auction platform for some of Google's most valuable real estate: the top of its search results. This is normally a more accelerated way to sell, giving the user greater control over advertisement messaging, sales information, potential branding and beyond.
How Will These Changes Affect Paid Search?
Google has confirmed that its paid listings will appear in the regular ad inventory for Shopping search results. Paid listings will also place above free listings in the Shopping tab. This ensures that there is still strong motivation to invest budget into paid ads.
After eight years of running its Merchant Centre as a way for advertisers to pilot paid media, Google opens its platforms with new free, unpaid listings. According to the search giant, the economic crisis from the pandemic was the motivation for accelerating this new chapter in how merchants advertise and consumers shop.
"For e-commerce businesses, this is a fantastic opportunity to show their products across Google Shopping for free. Although it's too soon to tell how much paid shopping advertising will be affected by it, marketers and businesses who run paid shopping ads need to be prepared for some fluctuation in terms of performance from mid-October and potentially rethink how to prioritise their investment based on revenue generated via organic shopping ads."

MRS' Head of PPC, Michele Tommasi

Back in 2012, formerly the Google Product Search platform (also once bearing the unfortunate title Froogle), Google Shopping was delivered as an exclusive console for paid media activity. In its early lifeforms, the era of Froogle, Google's platform was once free. The platform has, almost cyclically, returned to offer a balance of both organic (or unpaid) and paid media.
What changed?
Data, content and competition. One reasonable explanation is how Google, along with its competition in Facebook, has helped accelerate a race for user data. Nowadays, data is a kind of currency for both retails and the advertising industry. Yet, sceptics might be persuaded that Google's sudden generosity is less about democratising its sizable marketplace. Perhaps, a critic might conclude, Google is trying to rival fellow giant Amazon.
What Does this Spell for Organic Search and SEO?
Will this blur the boundaries between paid and organic, or create a third, unidentified other? In other words, does Google's new (potentially experimental) changes to Shopping listings alter the fabric of a search professional's role and how they acquire leads?
This seems unusually philanthropic for a company that has otherwise been in the press for its scandalous privacy fumbles and narrowing visibility on search term reports. Google's recent changes push organic to a new sense of importance. By listing organic in a traditionally paid space, the move seems to be about reintroducing harmony in search results, which has long offset its sponsored and paid products with free content and resources.
Whilst it expands the opportunities to rank organically, Google's restructure of Shopping listings will still maintain a paid-ad presence, allowing organically ranking products to complement its already rich and busy catalogue of products.
Start Your Google Shopping Listings Today
If you need help to set up Google Shopping and manage your product inventory, get in touch with the experts at MRS today. We'll manage your PPC to get the best kinds of product visibility.