What Happened on Social Media in November 2020?
As we approach another month closer to the end of the year, we look back on the journey so far. With a COVID-19 vaccine forecasted, the major tech platforms have agreed to partner on a new program, in conjunction with fact-checking organizations, in order to formulate a new, improved approach to combatting the spread of misinformation and conspiracies about the vaccine.
As reported by BBC:
"Taking part in the effort alongside Facebook, Google-owned YouTube and Twitter are the UK's Department for Digital, Culture, Media and Sport, the Reuters Institute for the Study of Journalism, Africa Check, Canada's Privacy Council Office and five other international fact-checking organizations."
All three companies (Facebook, Instagram & Twitter) have already implemented measures to combat anti-vax content – Facebook announced a ban on anti-vax ads in October, expanding its efforts to reduce the reach of anti-vax content, while Twitter added warnings on vaccine-related searches in March last year.
Let's see what else is in store for the social channels this year.
Facebook Updates November 2020 
Facebook Announces Expansion of News Tab
In November, Facebook has announced that it will expand its dedicated 'News' tab into the UK in January, the first region to get Facebook's 'trusted' feed of news content outside the US. Facebook says that it has already signed deals with Archant, Conde Nast, The Economist, ESI Media, Guardian Media Group, Hearst, Iliffe, JPI Media, Midland News Association, Reach, and STV. This will see it share revenue with them for the usage of their content in the dedicated 'News' tab. 
"Facebook News offers a mix of curated and personalized top stories to deliver informative, reliable and relevant news. Readers see the top headlines and stories of the day alongside news personalized to their interests. During major news cycles, Facebook News provides timely news digests, highlighting original and authoritative reporting on pressing topics. Facebook News also helps people discover new topics and stories based on the news they read, share and follow."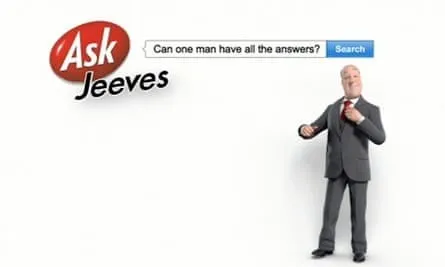 Instagram Updates November 2020
Instagram Redesigned its Homepage
This month Instagram redesigned its home screen for the first time in years, adding Reels and Shop tabs, changing where you click to add a new post, for the first time EVER. This was a substantial update, which resulted in a lot of public backlash. Instagram users seem to suggest this update was just another way for the platform to encourage shopping, thus becoming more commercial. Rather, many have argued, the platform is moving away from what it has been predominantly used for – sharing photos and content.
As the Reels feature takes centre stage in the toolbar, users are already feeling fed up with the new layout, with Instagram's TikTok-like function dominating the app.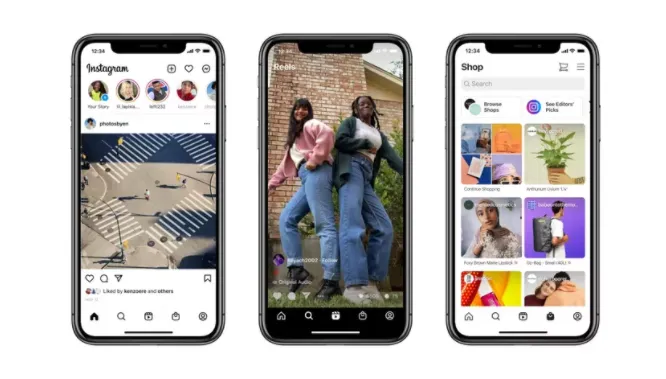 In November, Instagram also began testing a new FAQ option for certain business accounts, which would give brands extra mobility through quick, tappable Q&A options within their feeds when customers look to submit a message query. This could benefit business pages hugely regarding their customer service enquiries, and hopefully, we will see this fully roll out in 2021. 
Twitter Updates November 2020
Twitter Launches Fleets
This month, after Twitter announced the new expansion of its Stories-like 'Fleets' option to users in Japan, Twitter has quickly followed that up with a full roll-out of fleets to all users on iOS and Android.
That thing you didn't Tweet but wanted to but didn't but got so close but then were like nah.

We have a place for that now—Fleets!

Rolling out to everyone starting today. pic.twitter.com/auQAHXZMfH

— Twitter (@Twitter) November 17, 2020
So essentially, you can now use stories on Twitter. Twitter product lead Kayvon Beykpour reiterated the same in his discussion of Fleets:
"Now, more than ever, we think it's critical to provide people another way to share what's on their mind; without feeling self-conscious about it lasting on the record, and without the pressure of public replies. Those Tweets that never got past "Drafts" can finally see the light!"
In Other News
This month, Reddit has reported that it averaged 52 million daily active users in October 2020, a 44% year-on-year increase in active engagement. Alongside this, TikTok is evolving its platform further into marketing with the launch of their new Marketing Partner Program, which is the platform's latest element in its push to expand its advertising potential and maximize the opportunity for brands using the platform.  
TikTok has said:  
"We're building new opportunities for marketers to be creative storytellers and meaningfully engage with the TikTok community [and] we're thrilled to collaborate with some of the most strategic and trusted leaders in the advertising industry and continue giving marketers access to more tools to successfully create, measure and optimize ad campaigns on TikTok."
We look forward to seeing what the last month has in mind for the social channels and how they continue to change to fit with the new way of living in 2020. Stay tuned for our guide to future updates in the world of social media.