Facebook
Facebook Adds Scheduling Feature for STORIES!
This month, Facebook finally announced a new feature for it's business suite users, much to the joy of paid social advertisers! You can now schedule stories for both Facebook & Instagram. The new option will allow users to create stories within the Facebook Business Suite app, then schedule them to go live on both Facebook and Instagram. Your scheduled posts will then be displayed on your content calendar within the Business Suite app.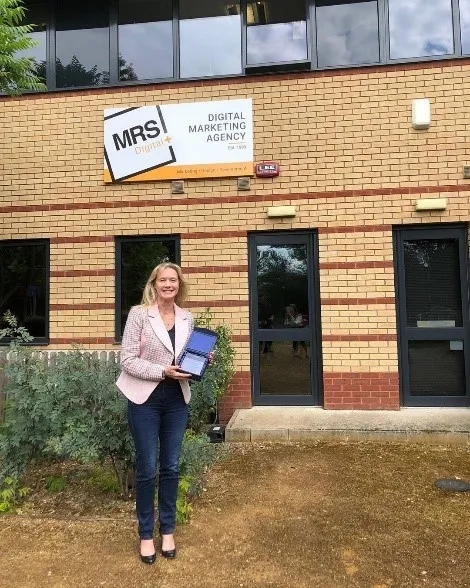 Image: Facebook
Facebook has added a 'Suggested Topics' feature within its Feed
Facebook has now added a suggested topics feature within its feed. It has been launched to expand users experience with additional content available within the platform. Alongside this, Facebook recently expanded its 'related discussions' prompts to reach more users within the platform to provide more content to users similar to their current interests. Facebook described it very simply as "We may use topics to show you posts, videos and other content we think you may like."
Facebook 'Topics' is popping up for some users

h/t @whimchic pic.twitter.com/aJQuPMqqwR

— Matt Navarra (@MattNavarra) April 19, 2021
Instagram
Test launch of choosing whether to display your likes or not confirmed by Instagram
After working on the option over the past few months, Instagram chief Adam Mosseri has now officially confirmed the launch of a new test that will enable Instagram users to choose whether they display post like counts or not within the app.
As outlined by Mosseri:
"Last year we started hiding like counts for a small group of people to see if it lessens some pressure when posting to Instagram. Some found this helpful and some still wanted to see like counts, in particular to track what's popular. So we're testing a new option that lets you decide the experience that's best for you – whether that's choosing not to see like counts on anyone else's posts, turning them off for your own posts, or keeping the original experience."
New Options to Protect Users Against Abuse
With the ongoing fight of abuse, Instagram has now launched new tools to protect the community against abuse, including:
A new feature to filter abusive DM messages
A new way to protect you from unwanted DM messages, and
Continuing to work combatting offensive comments
The new filter option, when turned on, will automatically group and filter DM messages that contain abusive language or emojis so users will not have to see them. Instagram have agreed that it is difficult for them to monitor abuse through direct messages through the platform as they are private conversations.
Instagram gets Creative with New Sticker Types and Background Visuals for DM
It has also been reported that Instagram is working on new stickers for stories, as well as themed backgrounds for direct message chats (similar to WhatsApp).
Twitter
Test for 'Professional Profiles' for Brands and Creators Announced
Twitter are launching a live test of 'Professional Profiles' which be essentially be the same as business profiles on other platforms. It will provide brands with a new way to present themselves on Twitter.
As explained by Twitter:
"Professional Profiles are a new tool that will allow businesses, non-profits, publishers, and creators – anyone who uses Twitter for work – to display specific information about their business directly on their profile. We're starting with a small pool of businesses in the U.S. and will give more accounts access to Professional Profiles in the coming months."
As you can see below, the new Professional profiles include more information, including address and contact info, within the main profile frame, and an updated layout, in variance to personal handles.
Twitter Business Profiles coming soon…. pic.twitter.com/l08ZchXAdp

— Matt Navarra (@MattNavarra) March 11, 2021
LinkedIn
LinkedIn adds Job Title Options for Career Gaps
LinkedIn has added new career options to address the address common career gaps, including 'stay at home mum' and 'stay at home dad'. LinkedIn stated they had heard from members that needed new ways to reflect their career gaps on their LinkedIn profile, this is why they have put this place.
Bef Ayenew, Engineering Leader at LinkedIn explained it "
"We've heard from our members, particularly women and mothers who have temporarily stopped working, that they need more ways to reflect career gaps on their Profile due to parenting and other life responsibilities. … We introduced new job titles, including "stay-at-home mom," "stay-at-home dad" and "stay-at-home parent" to allow full-time parents and caretakers to more accurately display their roles."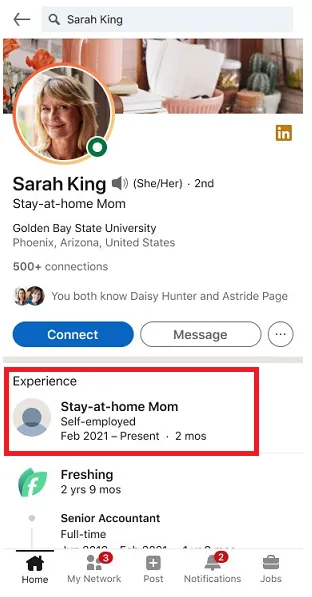 TikTok
TikTok Launches Wellness Hub
This month TikTok launched its wellness hub, aimed to provide inspiration for content creators and discover tips for overall better living. The hub is suited to all users and has been introduced to provide more of a positive and beneficial atmosphere for it's users. Let's see how long it takes before Instagram creates a version…
Our TikTok #WellnessHub has arrived ? Head on over to find inspiration, connect with creators, and discover real tips for better living: https://t.co/hN8aWNckqV pic.twitter.com/OgmyjjZPnh

— TikTok (@tiktok_us) April 8, 2021
TikTok Shares an Insight into Ad Strategy Tips for Marketers
With the app on the rise to be the next billion-dollar platform, it has of course, gained visibility for being a great platform to advertise on, especially for ecommerce businesses with a younger target audience. Key insights into the strengths of the best performing TikTok ads include; trend-setting ads, inspiring ads, and anything optimistic..
In Other News
Reddit is Creating it's own Clubhouse
With the world of social audio gaining attraction, Reddit has jumped on the bandwagon, according to new reports. Reddit's currently testing its own take on audio social, with audio rooms within subreddits.
What does MRS Digital think?
MRS' Social Media Expert, Alice Dulka-Philpott says about the latest batch of updates "It is interesting to see that TikTok have introduced a wellness hub to encourage positivity and mental wellbeing within the app. This is unlike anything I've ever seen within other social media apps, it's definitely going to be interesting to see if other brands follow suit."
"Going into next month, I am interested to see if the Twitter Business profiles will genuinely impact the business uptake on Twitter, as it seems some smaller ecommerce business, particularly for younger generations, aren't using Twitter as their first port of call."