Project: Web Design
Paleo Ridge – Website Project An Ecommerce Platform that can Expand at the Same Pace as the Business
The Brief
Paleo Ridge are a supplier of premium raw dog food. Award-winning, and with a strong set of core values, Paleo pride themselves on their care and love for dogs.
Animal welfare, ethical sourcing and quality ingredients are all values that Paleo uphold and ring true with a modern-day consumer. As such, Paleo had the goal of designing and building a new eCommerce website that would effectively position their high-quality products in front of consumers.
Inbound marketing and the user journey were key considerations, as the site would be a tool used to take their products to a wider audience. The goal was to grow the business and have a website that could meet the increased demand for Paleo's high-quality products.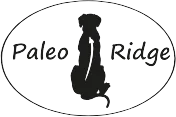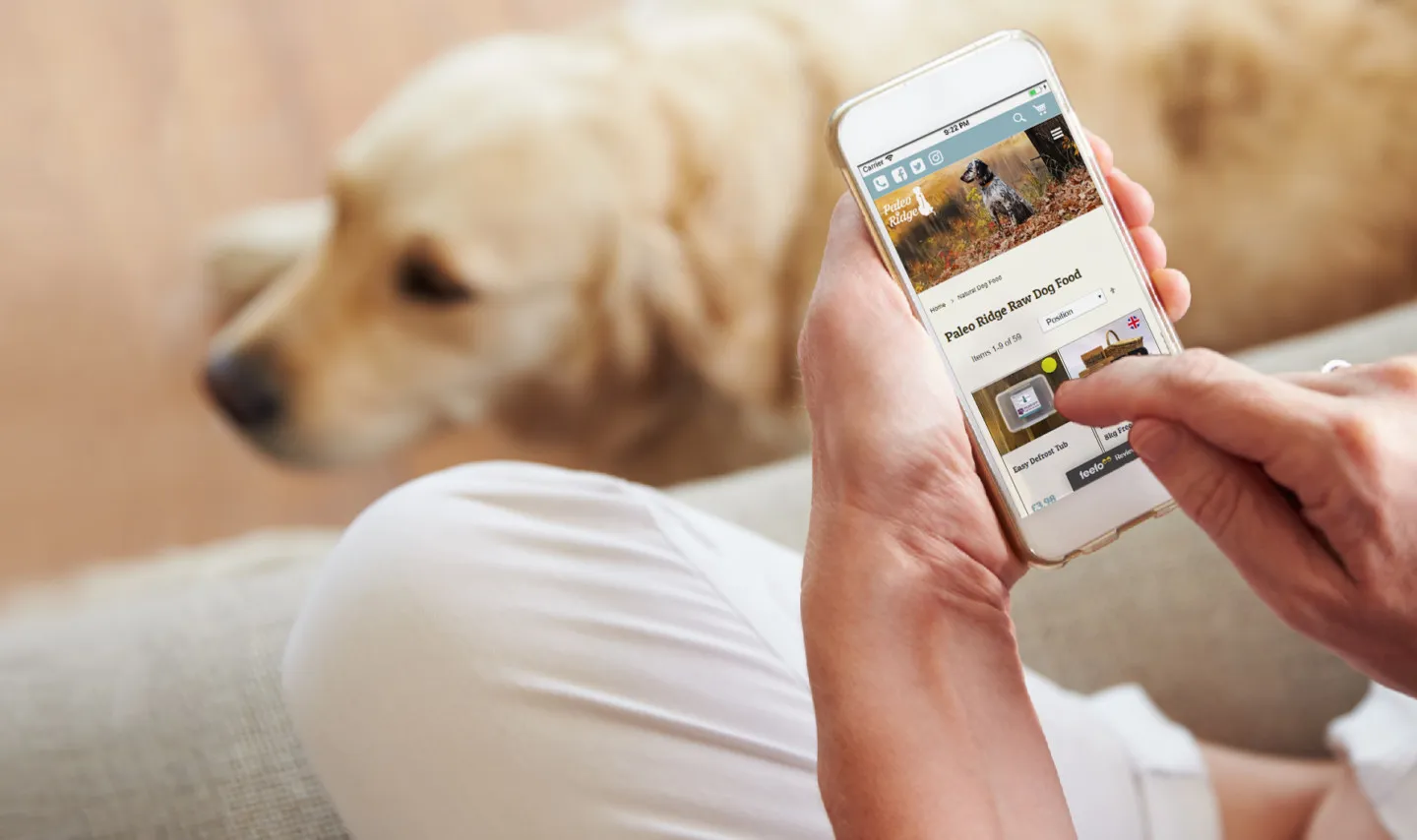 The Solution
A new website was designed and built. Given the wide range of products, and the need for growth and scalability, the website was built in Magento 2. Paleo now have a powerful and robust eCommerce platform that can handle the quick expansion of their business online.
Paleo have a website that reflects their brand and vision. The bespoke design showcases an earthy colour palette, communicating the organic, natural ingredients used. Highlights of bright colour enforce Paleo's passionate and friendly way of doing business.
Paleo's valued customers can easily purchase from the online shop and the backend makes order processing and fulfillment quick and simple for the Paleo team. The website is an intuitive tool which means Paleo can keep up with growing demand from their customers.
Building in Magento 2 has delivered the functionality Paleo need to effectively run their online business. It also provides the necessary integration to enable Paleo to make use of other services such as review platforms, in order to deliver their customers with the best possible online experience. Our continued development relationship with Paleo means that their website is constantly evolving in line with their growing business needs.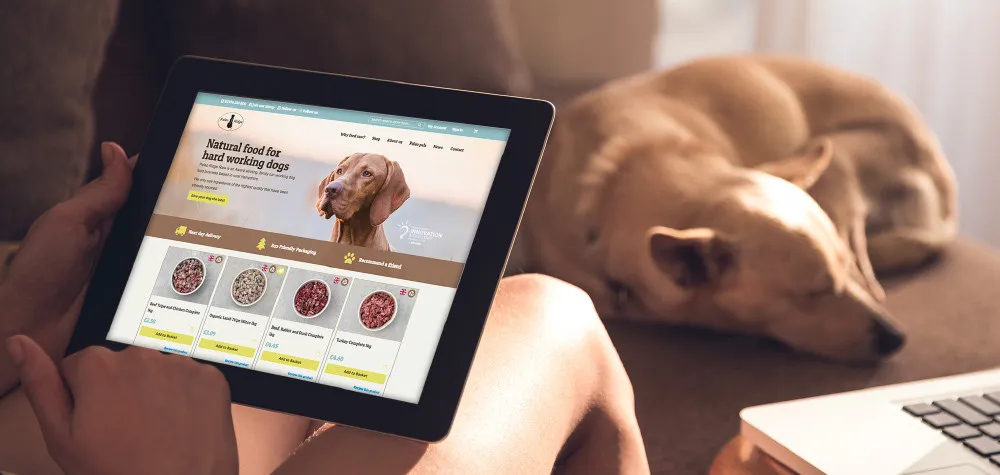 The Result
Paleo now have a website powerful enough to support their business as they grow. First and foremost an eCommerce experience, customers are able to shop easily for the products they need to take care of their dogs.
The new website is a platform which promotes Paleo's love of their dogs and engages their customers directly. With their own animals at the centre of the business, Paleo can provide information, timely offers and product promotions focused around the wellbeing of dogs.
This website has given the Paleo business the tools they need to reach their goals, unrestricted by technology, so they can continue to grow in the future.