Another month has come to a close! This month served as a fresh reminder for SEO best practice – from Page Experience to title tags.
Take a look at the stories that made this month's roundup.
Page Experience Rolls Out to Desktop
Google's Page Experience update began rolling out to desktop search as of 22nd February. Initially planned as a gradual rollout until the end of March, it actually finished early on the 3rd March.
Here's the announcement over Twitter:
The page experience rollout is now complete for desktop.

— Google Search Central (@googlesearchc) March 3, 2022
Excluding the mobile-friendliness requirement, this update will bring to desktop all the existing signals that we saw in the mobile version of Google's Page Experience update.
Forgotten what the Page Experience update was all about? We wrote about it back in 2021 (including a checklist to help you get ready).
Google has released a developer document on what to expect, which, in short, details metrics that help you to understand how a user will perceive their overall experience of a web page.
Google defines page experience as: "a set of signals that measure how users perceive the experience of interacting with a web page beyond its pure information value". This incorporates Core Web Vitals.
But don't expect dramatic change straight away. That's because Google views page experience holistically, or as a sum of different factors at play.
Published on 'Search Central', under a blog titled "More time, tools, and details on the page experience update", Google captures this view:
"…while this update is designed to highlight pages that offer great user experiences, page experience remains one of many factors our systems take into account. Given this, sites generally should not expect drastic changes."
You can evaluate your metrics using Google's Search Console report under Core Web Vitals > Desktop.
What's In It for Me?
Whilst you likely won't experience drastic fluctuations over this update, it's important because, up to this point, the focus on page experience has largely been drawn to mobile. But that scope has widened, where desktop now shares that focus. If you're monitoring traffic, aware that you get a significant share from desktop, then you'll need to be offering up an experience that's optimised to meet the user's needs and expectations.
Remember what we said earlier about assessing experience holistically? Putting a good metaphor to use, Google's page experience is one part of a system of factors much in the same way a clock harmonises only when all mechanical parts come together. Timing, patience and practice are also critical in ensuring that your pages are serving up better experiences every time.
Awkwardly Named Google API Gets Launched – What You Need to Know
Quietly released by Google this month is the new "My Business Business Calls API", (yes, you read that correctly.) Google, on their Business Profile APIs page, says the API "manages business class information of a location on Google."
With this new API, businesses can obtain call history data from their Google Business Profile and plug it back into their CRM (customer relationship management) software.
It has almost been a year since the call history section was included in the user interface for Google My Business (GMB) profiles, accessible by those who own the property. But this now has API access, which can be used to query Google and recall call history data.
Importantly, this API's capability is only a starting point, and, for many search pundits, it's expected to scale over time.
What's In It for Me?
When this potentially valuable data is plugged into your CRM software, you can start to qualify where leads came in via Google Maps and Google Search. As data is often considered the precious oil of the internet, it's worth investigating the value of this data in the hands of your business and understand how this data can supplement the data already available in your CRM.
Whether you're interested in learning from this data, or you want to automate data gathering via the new API, this opens new opportunities to support your sales and marketing team.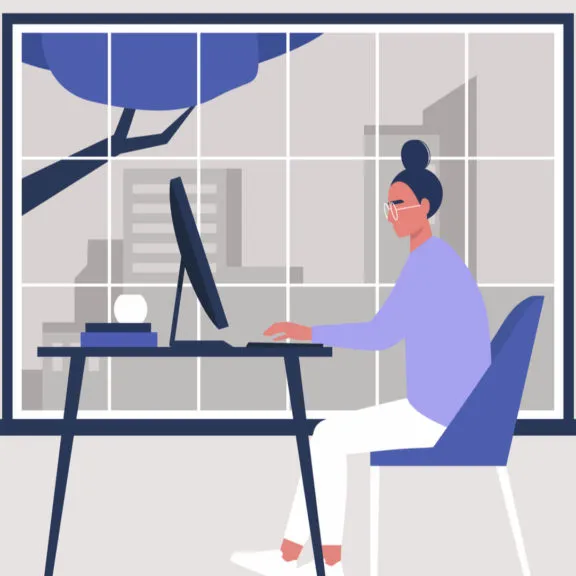 Should You Be Putting Publishing Dates in Title Tags for SEO? Here's An Unlikely Answer
It can seem, to a content marketer, journalist, PR executive, or writer, perfectly logical to include publishing dates in the titles of some articles. If you're publishing news, updates, or even creating a narrative that's timely, then putting dates in your content makes it feel, well, fresh. There's then the added benefit, when you're creating content with the user in mind, that dates can also help to contextualise events, updates, and critical parts of a story.
But when it comes to SEO, does including dates in your title tag help it stand a better chance of ranking? That is, does Google associate SEO value to the practice of dating your news and updates in this part of the meta?
John Mueller this month suggested how Google tries to understand (and confirm) the date of news articles by looking at "all of the mentions and things you have on page."
The official response from Mueller suggests that putting publishing dates in title tags and embedding them in the content is down to what the author chooses. As for how Google determines the primary publishing date, the search engine will look at the content in its entirety to judge dates based on "mentions" throughout the copy.
Importantly, for those optimising their news, Mueller clarifies that it's "perfectly fine" to include dates, but you shouldn't expect "any magical SEO bonus".
What's In It for Me?
Regardless of Mueller's view on publishing dates, you should always think about what value you're offering the user. If dates help to serve user value, such as clarifying a relevant, timely update to a story, then its inclusion would be beneficial to the content because it helps users contextualise what they're digesting.
The topic of publishing dates and its role in supporting content doesn't end with understanding its relevance to the user. Over Twitter, Mueller further clarified that, whether publishing new content or significantly updating existing items, it's good practice to change the date. That seems obvious, but it's an easily missed opportunity to make your content fresh and, potentially, more appealing to Google and a reader.
But there's a caveat to the way you use dates in content.
Mueller tweeted how publication date changes in isolation of broader optimisation is nothing more than "noise & useless".
Here's what he said in full on Twitter:
When you write something new, or siginificantly change something existing, then change the date. Changing the date without doing anything else is just noise & useless.

— ? John ? (@JohnMu) February 5, 2022
Next time you find yourself trembling in indecision and you can't decide whether to include dates or not. ask yourself: does knowing the date/s add necessary or valuable context to the reader?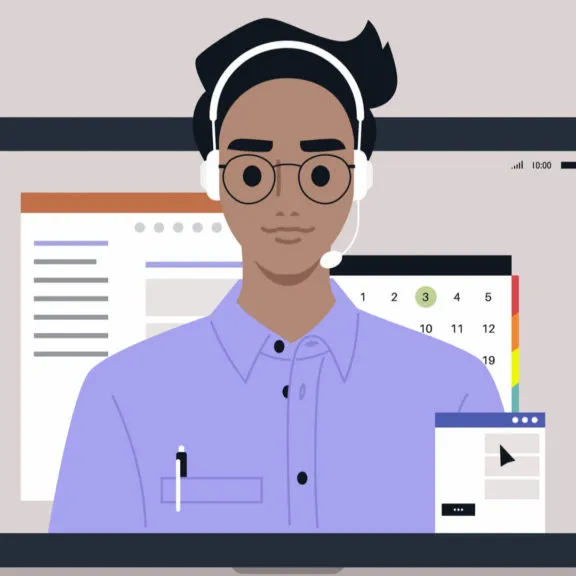 Microsoft is Courting Publishers with Launch of New 'PubHub'
A new addition to Bing Webmaster Tools, Microsoft's newly unveiled PubHub is a beta platform that promises to "dramatically" extend the reach of news for publishers, whilst attracting an even greater readership.
This tool is available for news publishers, regardless of size or industry. All you need to access it as an account with Bing Webmaster Tools.
Microsoft's goal with PubHub is to improve the discoverability of quality news, making it easier for a larger share of readers to find relevant news content at different points in their online journey.
Microsoft has a clear vision for PubHub, which involves exposing news readers with a vested interest in better content to publishers who can satisfy that itch. Published under Bing Blogs, this is what they said:
"As a publisher, when you submit your content through the Bing Publisher Network, you are expanding your reach significantly, giving your stories and outlets even greater exposure"
But Does Your News Even Qualify?
Microsoft's PubHub announcement unfolded into something greater than an elevator pitch for its latest publisher platform – it told us which news Bing prefers.
Bing News, according to the same blog, evaluates news websites by looking at four pillars:
Newsworthiness
Originality
Authority
Readability
The criteria will feel familiar to those already creating content to rank in Google's coveted results. That's because it calls into focus similar themes of site quality, user experience and authority.
As a news publisher you will already be exposed to tools that work much the same, but it's worth contextualising this one within the far-reaching influence of Microsoft's many search engines and destinations. It also owns considerable real estate beyond just pixels, where the tech innovator even acknowledges the "millions of people using Windows 10/11".
Quality News > Fake News
The Web is an incubator of content that's at once capable of seizing our attention for the better or taking a story and twisting its plot with inaccuracies and falsehoods. News media is the easy target of, well, fake stories that have historically been discovered in the feeds of Twitter and Facebook. Many of these spaces have tidied up in response to a greater call – and responsibility – to rid news of stories that don't belong, or those that fall below a quality threshold.
Why Should You Care?
PubHub, in its beta stage, sounds like it's a well-intentioned attempt at making quality news discoverable. The problem has never been with platforms – the news that makes itself known is too often taken up by readers willing to listen. Yes, it's another tool. But there's a silver lining here: Microsoft are joining the good fight to help you get your content an audience with the world.
For now, its drawbacks are limited to its title. With a name like Pubhub, you're only ever a misplaced keystroke away from an uncomfortable call with HR.
Product Ads Get Even Shorter Titles in Merchant Centre
Available in the Google Merchant Centre, there's now a new attribute called the "short title". For advertisers, who are by nature keen to optimise their campaigns, the new short title update will allow you to become even more concise with how you sell products.
What's New?
Unlike "title", the shorter title attribute is optional.
Whereas a title attribute will accurately match to the product landing page, the "short title" attribute will offer advertisers a way to summarise (and sell) a product more concisely.
At the time of writing, this attribute will be displayed in all the spaces where your buyers might be browsing, which includes Discovery campaigns and Shopping ads in Gmail.
Google recommends limiting character lengths to between 5-56 (even though you're capable of uploading between 1-150). Of course, qualities like professional tone of voice, the rules of grammar, excluding promotions, and the avoidance of spammy headlines, are all also recommended. That is, as rules go, only applicable if you're optimising your products using this attribute – and it, therefore, benefits your products to have shorter, punchier titles.
What's In It for Me?
That's where an attribute like this becomes a guideline for advertising best practice: users are confronted with streams of information in their daily browsing. Communicating your products directly is often, as MRS has found, the best way to encourage click-through. What we mean, here, is that every character – word, line length, comma, and keystroke – should be intentionally placed to optimise your chances of a product enticing a click.
Are You Knowledgeable Enough About SEO Best Practice?
If there's one headline that'll stick from February moving forward, it's this idea that marketers should be revisiting their SEO textbooks time and again to fortify their understanding of best practice. And if there's anything as equally certain as taxes, it's the chances that best practices will evolve in digital marketing. As these rules are updated, the foundations – the basic understanding of why and how you optimise content for example – remains the same.
If you're reading the headlines, aware of how the competition is buying up MarTech tools and levelling itself up, then it's easy to feel outdated. Working with an award-winning SEO and PPC agency like MRS Digital can help you polish best practice, whilst identifying areas of growth in 2022.
If you'd like to chat, then reach out to us and let us know how we can help.