From smart homes to smarter phones, more users are increasingly turning to their voice to search for, discover, and interact with information. Last year, it was reported that almost half of all smartphone users engaged with voice search technology. Nowadays, voice search feels less like a novelty and more like evidence that the way we search for information online is changing.
As this technology becomes more of a staple feature in our everyday lives, we need to ensure online content is written and optimised to best serve this way of searching. So, how do you achieve this?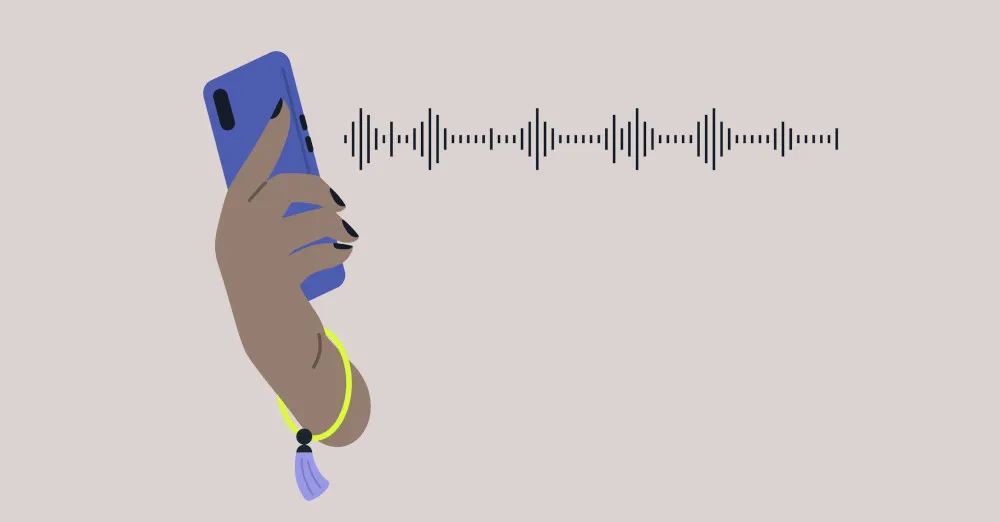 How do you write for voice search?
Optimising content for voice search means to answer specific and frequently searched-for questions. The structure of the answers must be closely aligned to the exact nature of the search.
Google likes to source its answers from longer, more in-depth content. In a study of 10,000 Google Home results, Backlinko found that the average word count of a voice search result page is 2,312 words. So, put quality content first.
In this same study, they also found that the average voice search answer is only 29 words long. Google likes to provide concise and direct answers to questions. It isn't in the habit of broadcasting short seminars to people searching in a hurry. And this is the key to writing content for voice searchers: understanding their situation, as well as their needs.
So, if you're optimising content for voice search, make sure your answer is initially brief and direct, but then goes on to answer the question in depth.
What is voice search?
From Google Assistant to Amazon's Alexa, today's smartphones and home assistant devices, along with various other platforms, have AI smart enough to understand human speech.
This technology can detect questions or commands and provide users with relevant information by reading out snippets pulled from websites in the search results. Google, Siri and Alexa all have this functionality and draw answers from the two big search engines: Google and Microsoft's Bing.
With voice search enabled, you simply summon your assistant with a phrase ("OK Google… / Alexa… / Siri…") and you can ask it a question. The assistant then searches the internet, its various pages and databases, and responds with an answer it believes is either correct or the most relevant to your query.
Why do people use voice search?
According to a study about voice search trends, nearly half of the global population (3.25 billion people) use voice-activated search, or a digital assistant, to discover relevant information.
Judging by the way users are embracing voice search, voice search is largely used for its convenience. Voice search helps users to multi-task and makes them much more efficient in their lives. Why type when you can just dictate to your phone or home assistant?
What are people using voice search for?
The nature of voice search is that it's made for convenience. You're out and about, or you have your hands full, so you want instructions or a quick answer.
At a glance, users are looking for convenience with how they locate and discover information. Key stats show:
Transactional or service-based keywords don't perform as well as instructional ones, such as 'play music' (Search Engine Land)
In a study performed by PwC, 71% of consumers would opt to use voice search to search for something online instead of physically searching for something.
54% of consumers want the ability to make reservations at a restaurant using voice search technology (BrightLocal)
Increasingly, more consumers are actively using voice search to find, research and purchase products online. People are also searching for help. Whether that's to find out cinema times or remind them how to change a tyre.
In fact, studies reveal how 46% of consumers use voice search to identify local businesses every day. With the popularity of voice search for local businesses and services, it's important to keep your Google My Business information up to date.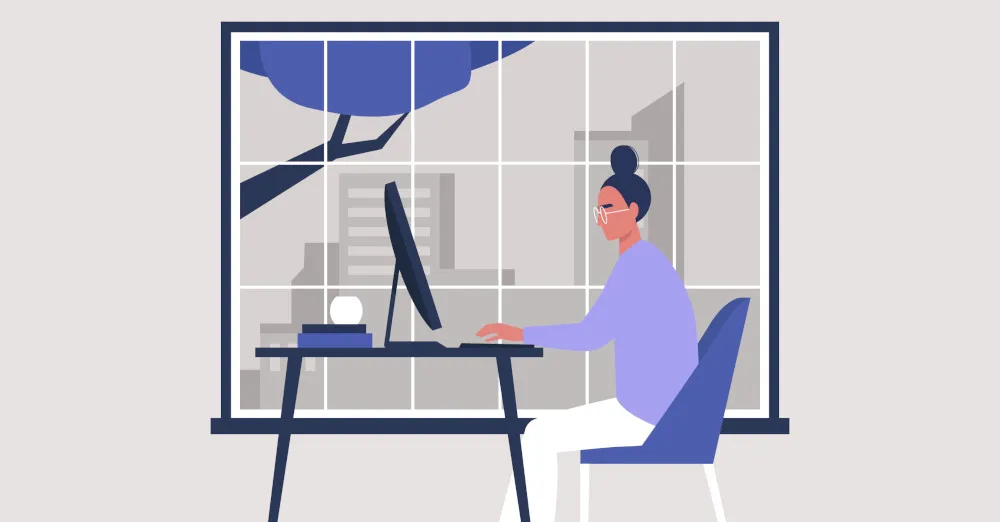 What should my content look like?
Google's algorithm changes all the time. As voice search continues to grow in popularity, Google will continue to refine the results and experience it delivers.
In order to write for voice search, you need to continue to write with best-practice SEO in mind. This means that you need to consider user search intent and write and optimise content according to your well-researched keyword opportunities.
How does voice search handle follow-up questions?
Google is getting smarter when it comes to sequential semantic search (or follow-up questions). It's able to understand that a follow-up question is related to the subject of the previous question.
So, if you've asked:
"Okay Google, who plays Black Widow in Avengers?"
And followed up with:
"How old is she?"
Google interprets, probably correctly, that you want to know how old Scarlett Johansson is.
Interestingly, you can't do this with a Google desktop search. So, is "semantic search" smarter? Not exactly. What it's doing is reading the room — understanding the context and providing the searcher with a better user experience.
Your content can help facilitate this experience by being long-form and answering the supplementary questions that are likely to be asked after your initial targeted question.
Take the time to anticipate the next question and answer it on-page. This gives you a better chance to double-dip and deliver your content twice from the same voice search string.
If you're stuck for more content to write, explore your keywords,  and attack those tangential long-tail keywords. This not only helps you create great content, but you might be able to answer a follow-up question.
What kind of answers does voice search give?
Depending on the nature of the question, Google prioritises different content. If you want directions, it will use Google Maps. If you're looking for a business or service "near me", Google will generally prioritise local Google My Business listings. Looking for a recipe? Expect to be dished up content that uses recipe schema. But, if you're shopping for a laptop, you'll be served with a selection of Google Shopping options.
So, the next step is clear. Once you've written your content, make sure it's correctly structured so that Google knows what it's looking at.
Featured snippets & voice search

Featured snippets sit above organic search results but underneath Google's Ads. These offer up concise, to-the-point answers which voice assistants often like to read out as an answer to a question (over 40.7% of voice searches are pulled from featured snippets).
There are a number of factors that enable your website to rank for featured snippets, however at a basic level, your content should:
Answer the question directly, and succinctly
Have the relevant keyword/s ranking in 10th position or higher
Have relevant, related questions
Have optimised, high-quality imagery
Be broken up and easily digestible
Interested in optimising your content to win featured snippets in Google? Find out how in our guide to getting featured snippets in Google. To summarise, if you write your content for featured snippets, there's a good chance you'll be well-positioned for voice search too.
How does voice search affect user input?
With voice and text being two drastically different methods of input, it stands to reason that users' searches will change. Research has suggested that user input varies from the length of a query to being question-based. Beyond this, it's understood that voice search is more likely to be used for location-based search, especially of products or services.
Anticipating user queries means capturing the right tone, whilst providing useful (and accurate) information. As searches get more local, so should your content, narrowing into how people use their devices to locate services and products.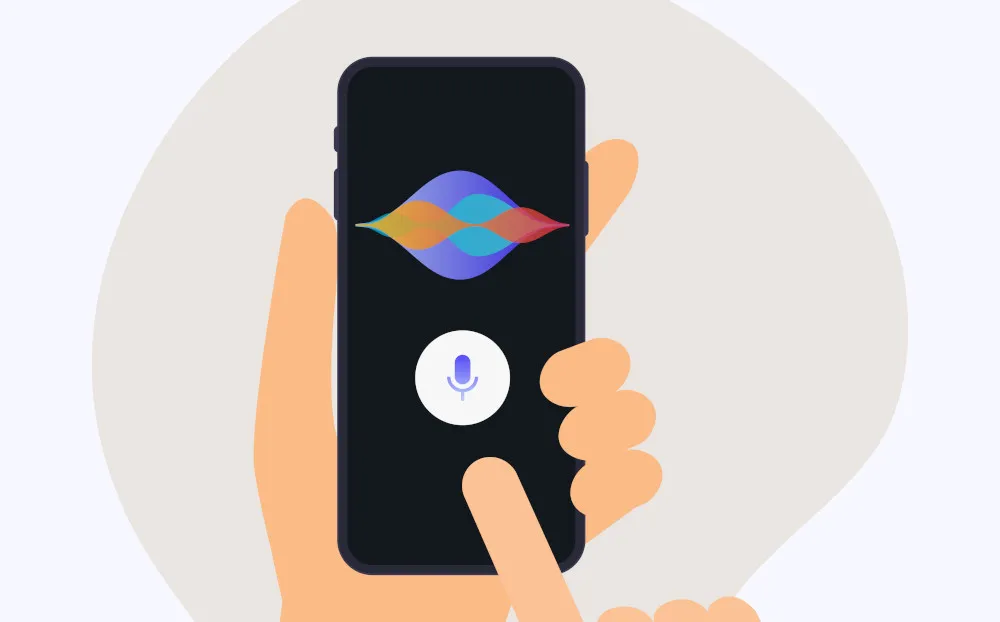 Schema and voice search
Schema is often thought to be far more complicated than it actually is. In our Schema Markup Guide for Dummies we simply define it as the following:
"Schema markup is code you put onto your website to add context to its content for non-human readers (i.e., Google). It gives Google information in a consistent way that is easier for it to process, which in turn allows Google to serve this content to its users in search results."
Schema markup should be considered when optimising for voice search. For a realistic example, if you've ever asked Google for a recipe for chocolate chip muffins on your home hub device, it can read you out the steps of a chosen recipe in sequential order, as well as list you the exact ingredients you need. In this instance, Google isn't lifting the content from your web-page – it's lifting it from your schema markup. This can be done for 'How-to' style content, which can have steps read out in order based on the markup applied.
Why is it important to write for voice search?
Voice search is becoming more and more relevant as we move into a world of increasingly personalised, convenient experiences.
Writing for voice search is likely to only become much more important moving forward, especially with more mobile users, so writing with those searchers in mind will help your site grow and sustain traffic.
A win-win situation
Ultimately, writing for voice search will help your website from an overall perspective. Google is always looking deeper into user intent, search context and personal experience. Writing in a way that helps the user will likely help you rank better in Google.
So, if you want your content to support your wider SEO efforts, write with the reader in mind. Meet their needs, attract their clicks!