In 2019, Black Friday will be on the 29th November. Is your ecommerce site ready? It's never too early to prepare for the biggest online shopping weekend of the year.
It is estimated that £1.49bn was spent online on Black Friday 2018 – an increase of +7.3% from 2017.
Can you afford not to be prepared?
When comparing Black Friday to a normal Friday, web traffic increases by 220%. Similarly, traffic increases 155% on Cyber Monday when compared to a normal sales day. These are, make no mistake, huge figures. To make the most of this extreme spending, you need to make sure that your site can take a potential increase of traffic of that magnitude.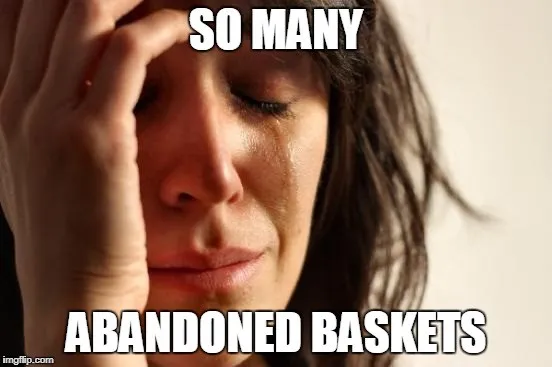 Prepare your ecommerce site for Black Friday
Speed/Volume
So your marketing campaign is flawless and you have the best deals on the web. But the number of shoppers flocking to your website is grinding to a halt. If your site can't handle sudden spikes in traffic, your customers won't get the experience they expect and will leave, no matter how good your deals are. To deliver great customer experience, be sure to check that your website infrastructure can withstand larger amounts of traffic.
It's also a good idea to make sure that handing over money is as easy as possible. Make sure there are no hidden obstacles hindering your payment processes to avoid abandoned carts. The fewer obstacles your customers face in their purchasing cycle, the better.
Your customer experience needs to be particularly good on mobile. Today, more than half of all internet users do their shopping from a mobile device. Make sure you offer your customers a great mobile experience and a seamless (preferably one-click) checkout process.
Grab that low hanging fruit
Page Title Tag An improved title tag can also impact click through rate, make sure your keyword is in there.
H1 Does your page header include the keyword?
Body Copy Make sure your keyword is mentioned at least 2-3 times in the body of your article.
Alt text If you have images relevant to your keywords, include them in the alt tag where it makes sense
On-page Black Friday SEO
To get your site seen by the Black Friday crowds, you need to know your niche and carefully target your keywords. You probably already have a list of top-performing keywords for your business.
However, forming a list of Black Friday-specific keywords will help your business attract new customers searching for the perfect gift.
Although Cyber Monday is technically the online deal day, Google Trends shows us that Black Friday is the keyword of choice for people hunting down bargains.
Consider creating landing pages for your best products to pick up people using specific "Black Friday [category]" searches.
Prepare your Black Friday email campaign
35% of customers open emails based on subject lines, so you need to make sure that every part of your email campaign is exceptional if you want to stand out from the Black Friday inbox barrage. So when you're giving your campaign a final perusal, ask yourself if the subject line really pops.
Emails with emoji in the subject line get 45% better open rates ?
Use your email to target basket abandoners. A 2018 report found 75% of users on ecommerce sites abandoned their baskets. But, a specifically targeted email could have helped win them back to finish their purchase. The more data-driven your email campaign can be, the better.
For example, if you create lists of people who have visited a specific product page and identify which shoppers didn't make it to the Order Confirmation page, you can create highly targeted remarketing ads featuring that specific product. The more targeted your remarketing ads are, the more effective they will be.
Get the word out
Compare these two images…


What we see here is people looking for Black Friday deals earlier and earlier. It's important to get the word out on as many channels as possible as early as possible, and social media is one of the key consumer drivers.
In 2015, there were over 1.4 million tweets referencing Black Friday in the seven weeks leading up to it. Hashtags, deals, brand names and eye-catching campaigns dominated the days leading up to Black Friday. As an ecommerce site, you should be dedicating a serious amount of your social media budget to an exciting social media campaign.
Create engaging visual content that your customers want to share and encourage them to share their purchases on social media too. User generated content is gold for marketers, because savvy consumers are more prepared to take the word of a fellow consumer over a brand.
You can also use social media to keep your customers up to date and reward them with exclusives and up-to-the-second details. Nothing ups hype like saying "Only 3 left to sell, then it's gone! Get yours now!" Exclusivity and FOMO (fear of missing out) are power drivers of impulse purchases.
Get your ecommerce site ready for Black Friday
Marketing for Black Friday is all about momentum and excitement. You only have one weekend to maximise your online sales. Go down our checklist and make sure you've got all your bases covered. You can never prepare too early, and your competitors will already be planning their deals and marketing.
Need some help with your Black Friday campaign? Get in touch today!